Grand Canyon
(The North Rim)
Our log cabin:
H
ome sweet home (for a few nights).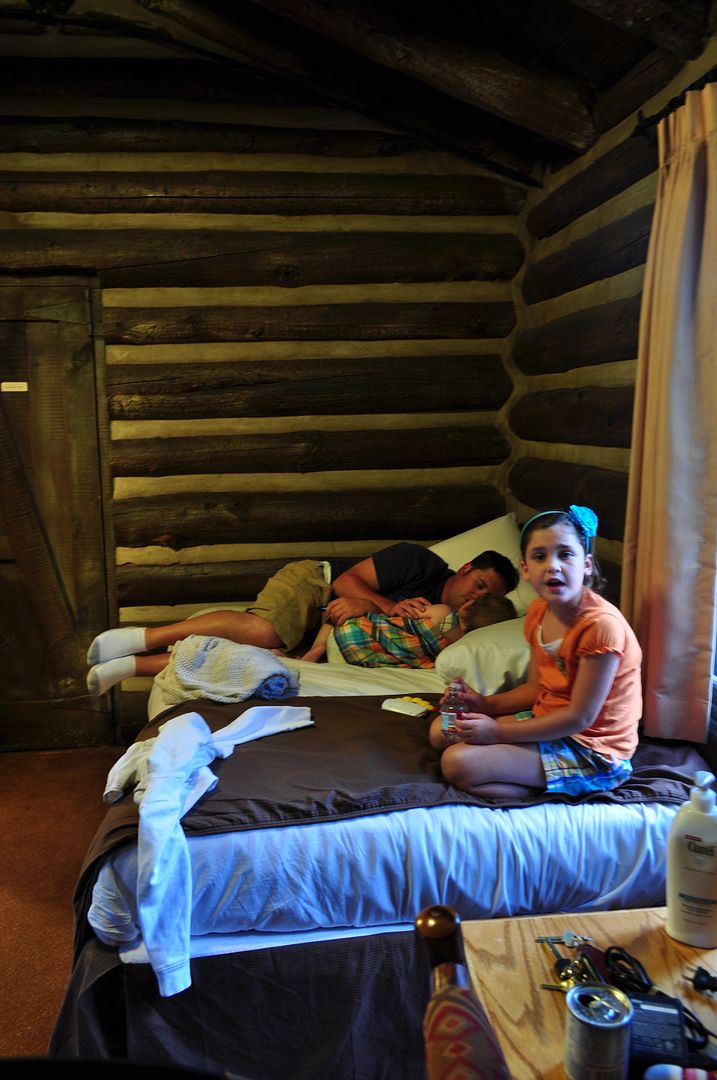 A Trail Ride: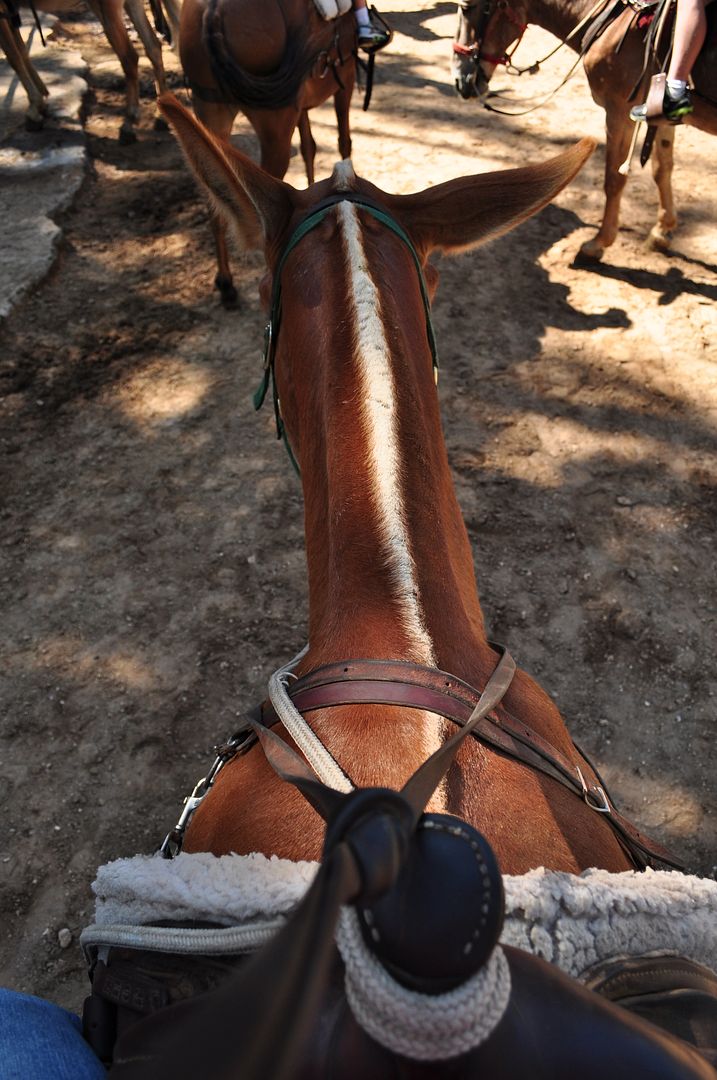 [Ready to go!]
[Standing on the rim. It was spectacular. Never, in all my days, have I seen something so amazing; something so breathtaking. It didn't seem real, or, as my girls put it,
"it looks fake"
.]
[The girls with my brother, Michael. I love how Lorelai is peeking over the edge in this photo.]
[Alexandra, participating in a lecture at the lodge on the California Condor.]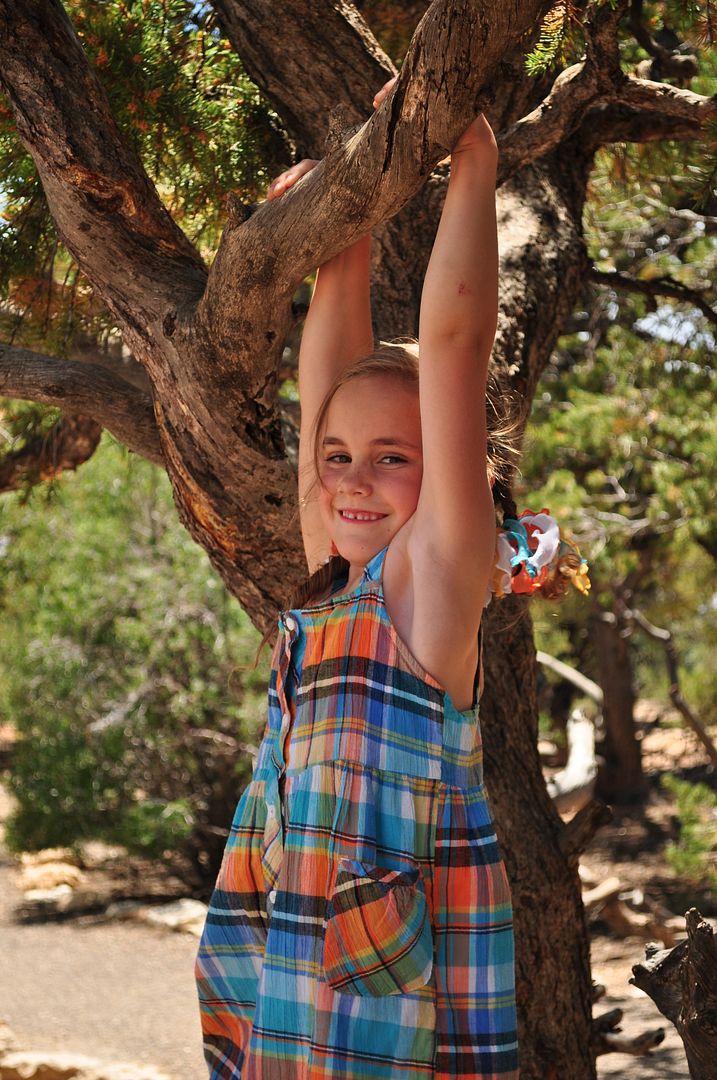 Me and my family. Summer 2011.