Alexandra received her first guitar on Christmas Day, 2011 - not even a year and a half ago. Well, a few months back that guitar started to look a little on the small side. Her teacher kept encouraging us to purchase Alexandra a larger one...but we kept putting it off and putting it off (not like there aren't a million other things draining our bank account - medical bills, taxes (yesterday, ugh), and of course, the adoption). But it finally got to the point that we couldn't ignore the guitar situation any longer. We took Alexandra to a local music store where she tried several guitars until she found just the right one: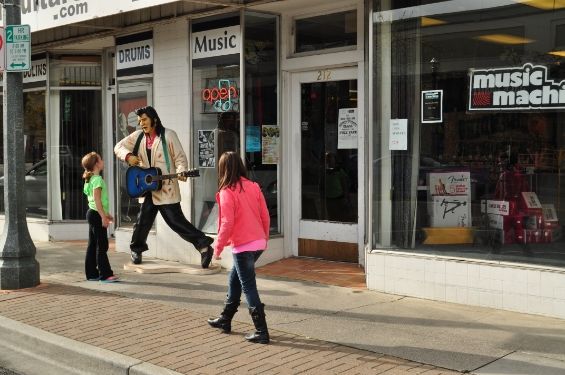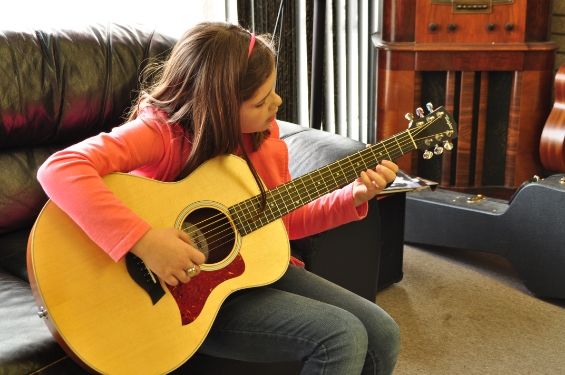 And while Alexandra tested out different guitars, her sisters did this: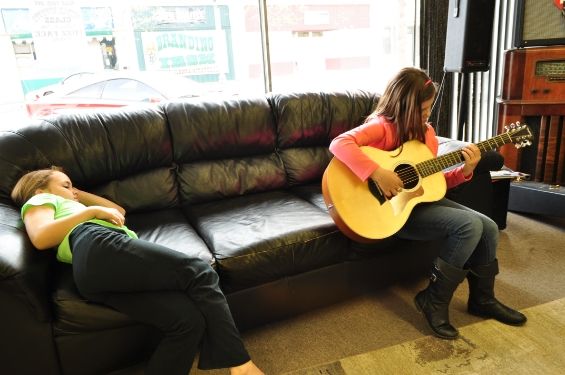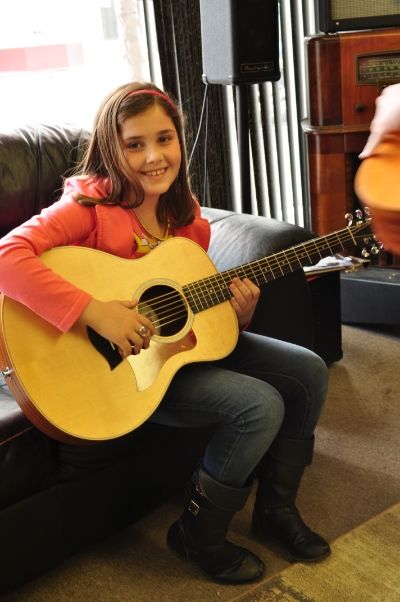 Here's a little comparison between the little guitar and the new one. Plus some gymnastics/dancing from Lorelai. And don't miss Elisabeth in the background!


Now, take a look at what Lorelai put together: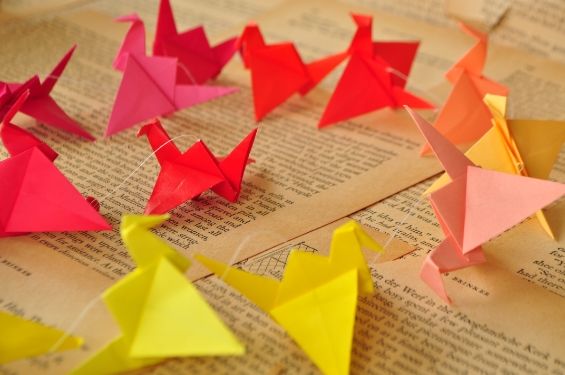 Two nights ago I walked into the family room and found that Lorelai had laid all these cranes out in a row and was getting ready to thread them into a garland.
She did a fine job, no?
I think the color pattern is genius. And what a sweet girl to want to help raise money for the adoption. Alexandra and Lorelai are so excited to have a new sister!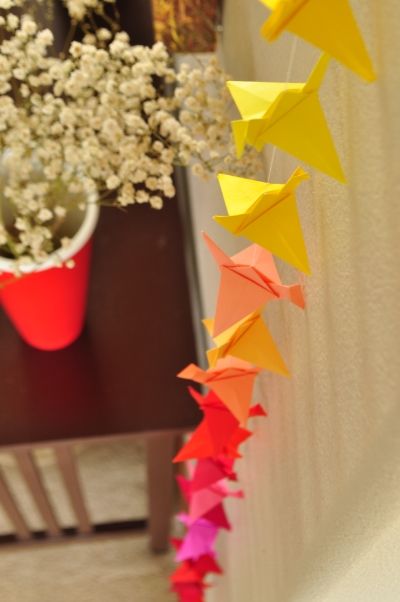 If you are interested in purchasing this paper crane garland for $10.00, please
click here
to visit my shop.