Fast as a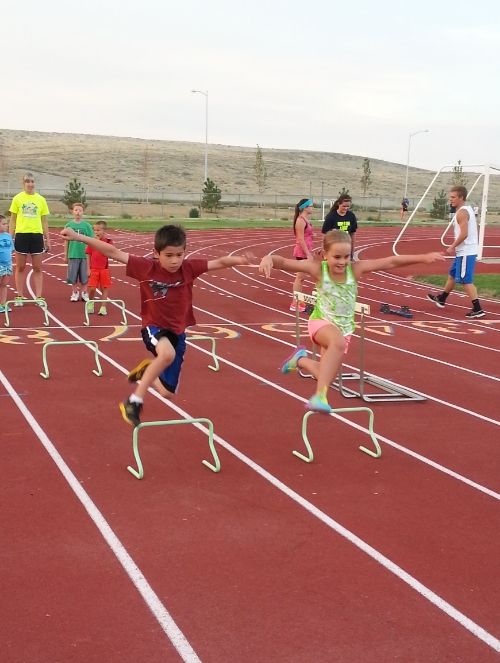 [Notice the grin on her face; Lorelai is made to race!]
Let me tell you something about Lorelai Leigh. Lorelai Leigh is fast. Oh so fast. She has never lost a race. So when we heard about a track and field camp for kids her age we knew she had to participate.
The Chariots of Fire theme song was singing through my head as I watched Lorelai run. She beat every other kid by about a third of the length they were racing.
This girl has speed, I tell you!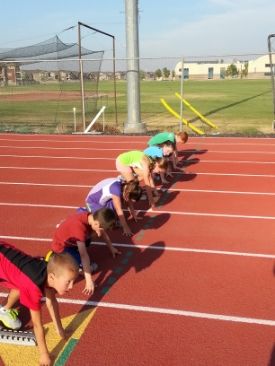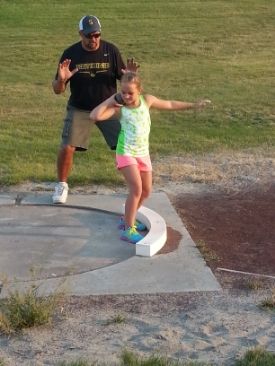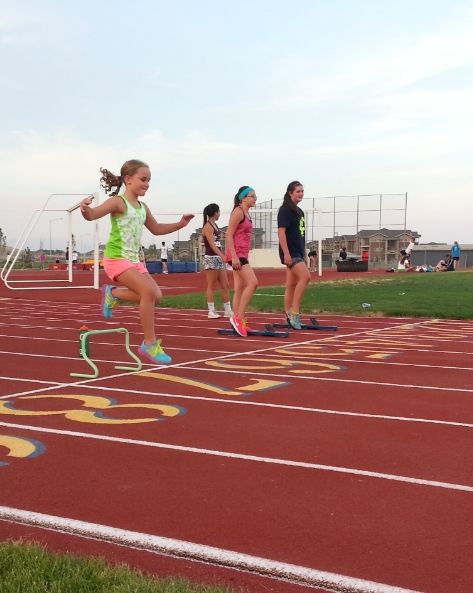 Track meet is on Thursday - I'll post results here on Friday!