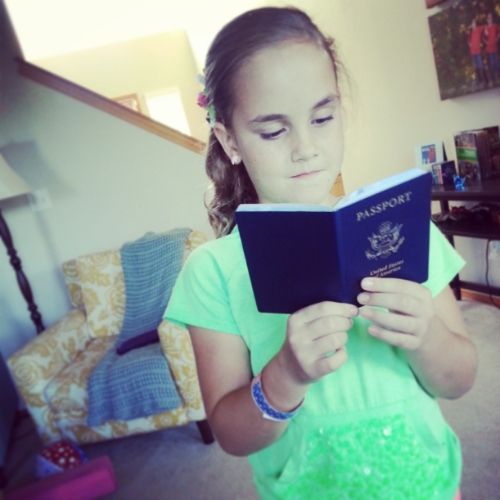 L
orelai's passport arrived in the mail yesterday. I'm betting Alexandra's shows up today. I watched her eyes grow big as she opened the envelope that said,
To: Lorelai Leigh Sorenson
From: The U.S. Government
I imagined how I would have felt with my very own passport at the age of eight and knew what she must be feeling: important and dignified; a girl with purpose.
Oh, the adventure that awaits her!