O
n Sunday mornings I play piano for the
Primary
organization at church. The past few months, we have ditched Elisabeth's wheelchair and opted to bring along her bean bag instead. It works out perfectly. Just like at home, I place it alongside the piano and nestle her in (see
this
post).
This morning, as I was playing piano, I glanced down and noticed my name embroidered on the corner of the quilt she was snuggled up with. I have been using that quilt a lot lately, but completely forgot my name was sewn on! My mother helped me make that blanket when I was young (a preteen maybe?) and I love seeing it being used by my own child this many years later.
I might add that I am pretty sure that's the only thing I have ever sewn...and it turned out pretty darn good, I'd say!
I love that my name starts with the letter L.
L's are so much fun to write with their swoops and loops!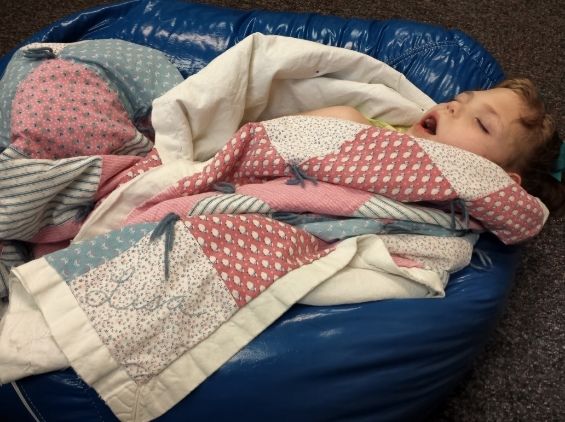 #outforthecount
Come back to The Far Side tomorrow - it is going to be an EXCITING day!!