F
or Mother's Day, each of the girls presented me with a
"Mom's Gazette"
which they had customized, like so: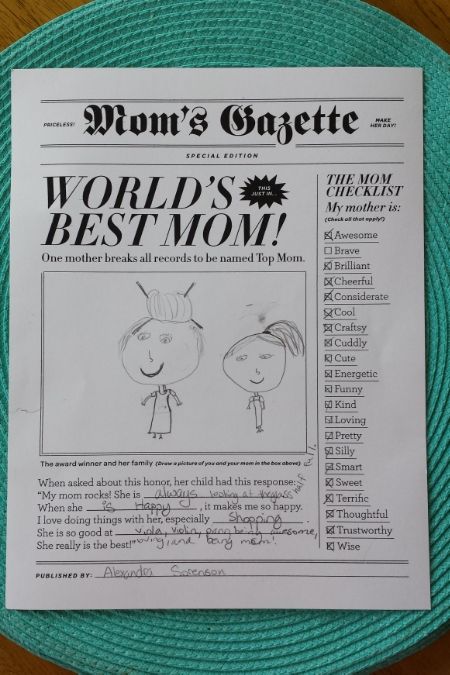 Of course, when Alexandra gave me hers, she laughed and laughed, waiting for me to discover what she found so uncontrollably funny. Then I spotted it:
The check box for
Brave
had
intentionally
been left blank. I let my jaw drop and looked over at Lex with a pretend look of 'how could you'? Then we both busted up laughing together. Little does she know that I actually wrote a post once and titled it,
I Am Not Brave
.
So I guess she and I are in agreement.
Elsa's: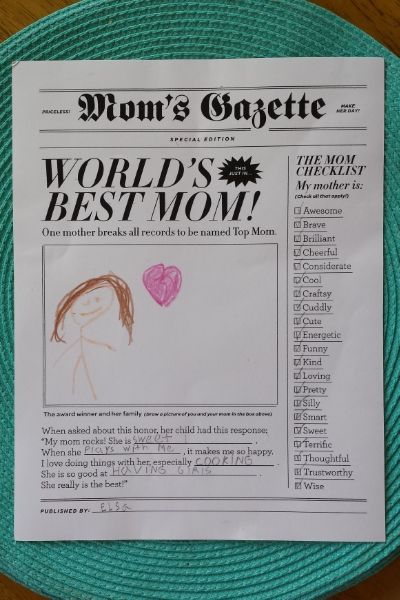 Lorelai's: