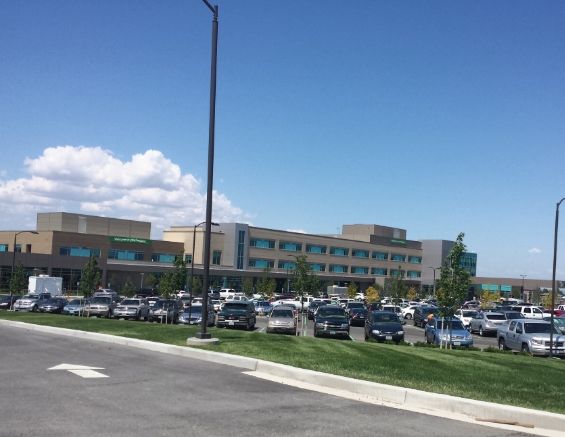 Here is the funny things about me, I get excited - really excited - about things like hospitals. I guess that's what happens when you have a child with a list of medical complications 10 miles long. Over the last year I have watched as a new hospital was built just minutes from my home. On Saturday, we attended the community open house to get a full tour before it opens to the public next month.
[The girls, enjoying cupcakes and standing in front of a cake that replicates the hospital building.
It was quite impressive!]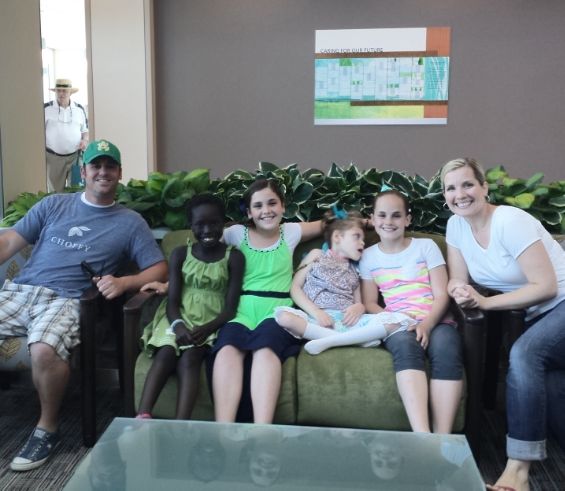 [Hooray for new hospitals!]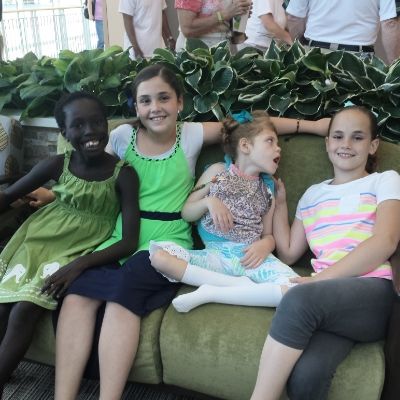 [Elisabeth says, "What good is this to me if there is no pediatric neurosurgery dept??????]
I took Lex and Elsa to a viola performance at the Battelle Audiorium. It was of special interest to me, seeing as I have been focusing more on my own viola skills these days. Let me say....it was fantcastic. For the life of me I can't figure out why viola always plays second fiddle to the violin. The deep, soothing tone is simply so pleasing to the ears. It was an absolute treat of a concert.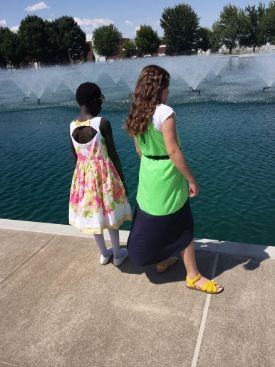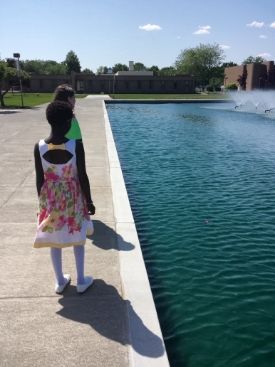 [Outside the auditorium.]
Still to come - Elsa's first visit to the waterpark!!!
(It was quite a weekend, I'll tell ya!)