Ladies and gentlemen,
this one picture sums up the perfection of our second day at Disneyland:
But...what fun is a post with just one picture?

Here are a few more:
I laughed and laughed at this picture taken on Space Mountain. It was Elsa's first time and despite the fact that she is cowering into my side, she loved it! Elsa is definitely a roller coaster girl.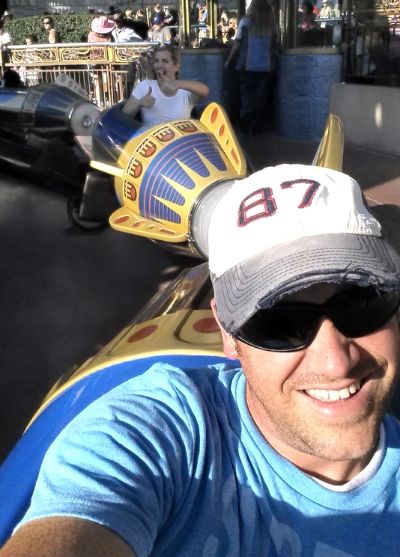 Look at that - a Lisa photobomb!
Elisabeth is what we like to call our E-ticket. Those who are Disney enthusiasts know that back in the day you would purchase a coupon book upon entering the park with tickets labeled A, B, C, D, and E. A-tickets were for the smaller, less popular rides while E-tickets gained you admission onto the most popular attractions. But back to Elisabeth...since she is handicapped we are able to use a disability pass to get to the front of the lines - earning her the nickname 'E-Ticket'.

Appropriate, no?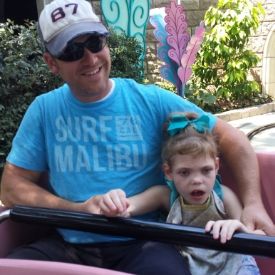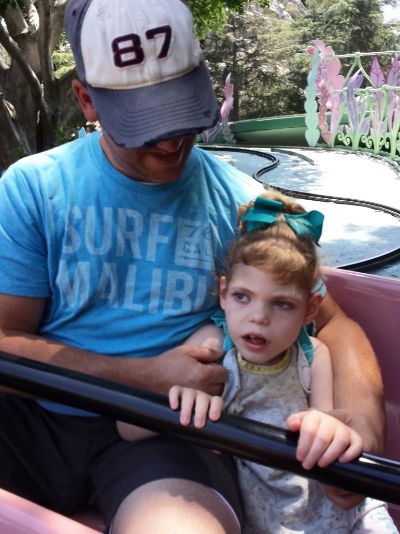 Do you like her cheerleader hair?
My mom, who - if you recall - has been referred to as Disney Royalty, stayed late with the girls when it was time to take Elisabeth home to bed. I loved finding this photo in my inbox: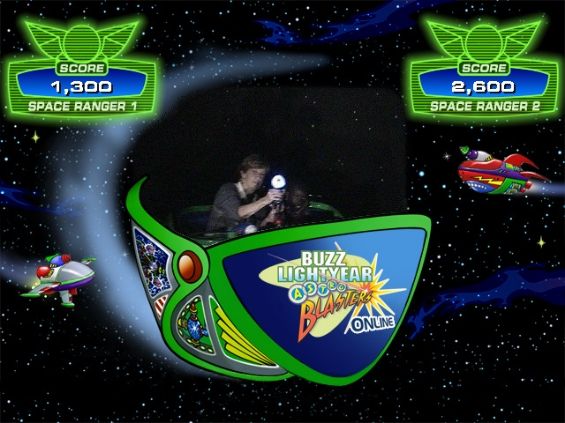 Elsa blends right in with outer space and her eyes are like twinkly stars.
And look at that - she won!!