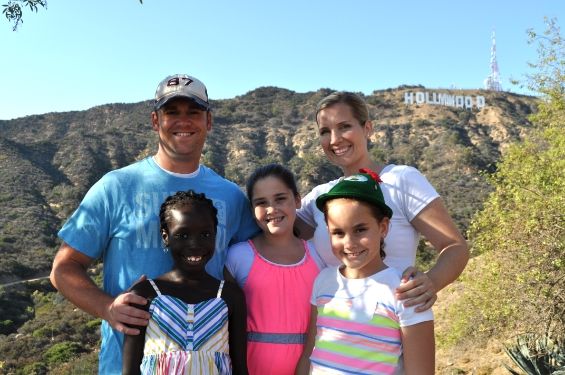 [
Us, with the Hollywood sign in the background.
Elisabeth came down with a cold and stayed home with my mom for the day
.]
After picking oranges (see
previous post
) we drove over to Hollywood to see the sights. First stop, the Hollywood sign. My brother took us to a park about halfway up the hill where we had a brilliant view of it.
Just up and over the top of those hills is the home my father was raised in. My grandfather painted a picture of them, which - to this day - continues to be my favorite of all his artwork. (
Click here
to see that painting and read that story. It's rather sweet, if you ask me.)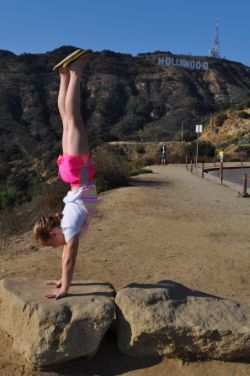 Lorelai took the opportunity to do some handstands, naturally!
Then it was down to the Hollywood Walk of Fame.
The star nearest and dearest to our hearts honors Walt Disney.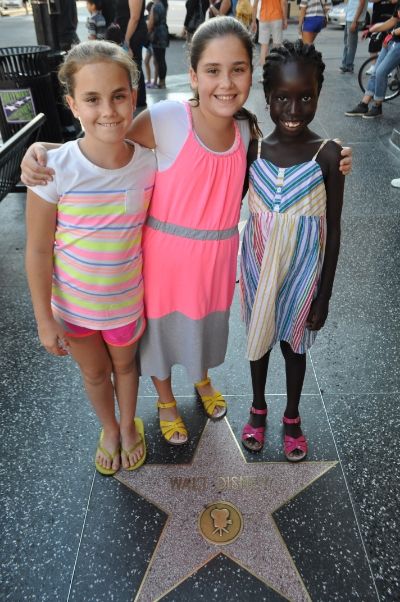 And last but not least, the Chinese Theater.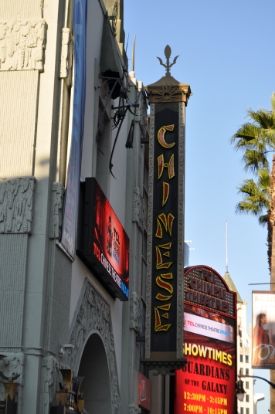 Now, as I have mentioned
many a time
on this blog, my children are huge
I Love Lucy
fans. That being said, they quickly recalled the episode where Lucy tries to steal John Wayne's footprints from Grauman's Chinese Theater. So imagine their excitement when they found that set of footprints! The only logical thing for my girls to do was try to
'steal it'
themselves!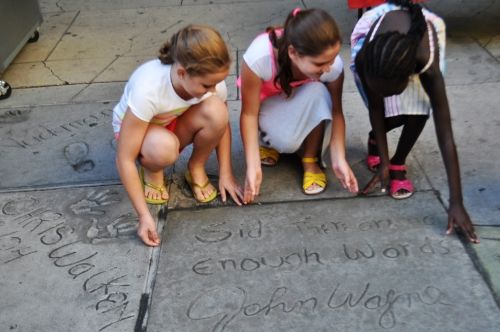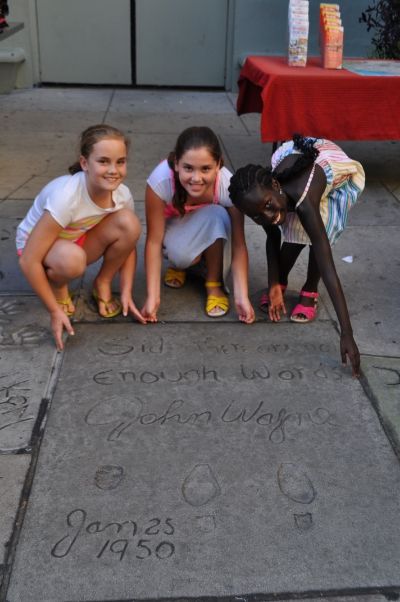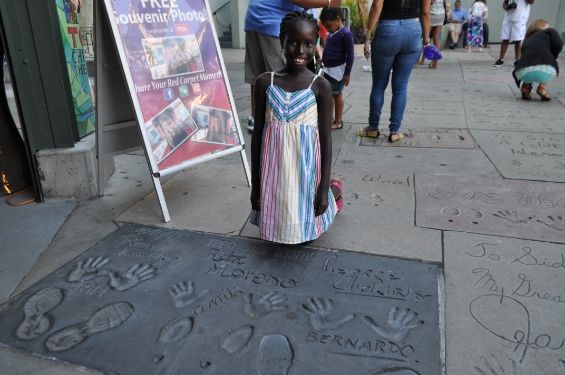 Elsa loves, loves, loves West Side Story, so a highlight of the trip was seeing hand and footprints of the entire cast. You'll notice that she is sitting on Natalie Wood's square.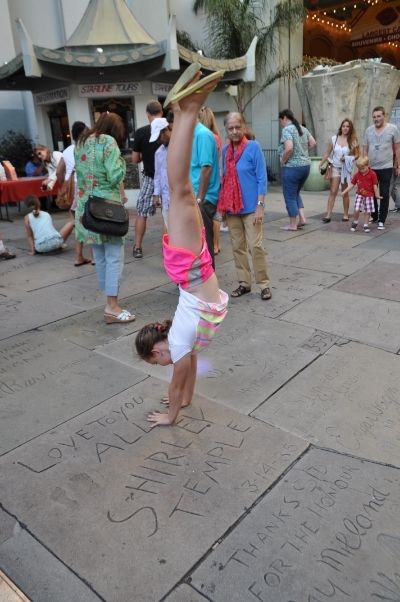 Lorelai did a handstand in Shirley Temple's hand prints. (Gymnasts do handstands everywhere!)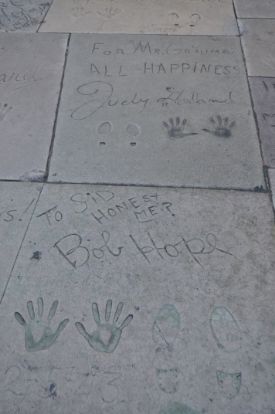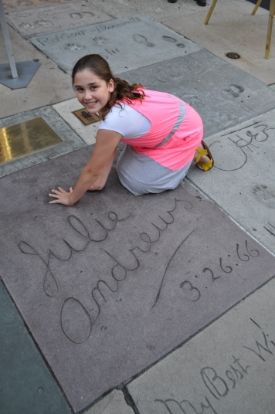 To the left, Hollywood greats Judy Garland and Bob Hope. To the right, the one and only Julie Andrews!
Now, as I wandered through the courtyard there was only one set of prints that I was seeking - those of Tom Hanks. Once upon a time I was his
number one fan
and I happened to be there the day he put his hands in the cement! So it was fun to see that cement square again, this time dry! (See
this post
for details)
On a completely different subject ...
o
ne year ago today I met Elsa for the first time. It was one of the most unique experiences of my life. As I approached the orphanage I knew that my daughter was inside; a girl that I had seen pictures of, dreamed about, and imagined life with. I knew that I was going to meet a child who would be mine forever. It seemed surreal. But then suddenly, there she was, in the flesh.
What a beautiful moment that was, one that I will cherish, always.