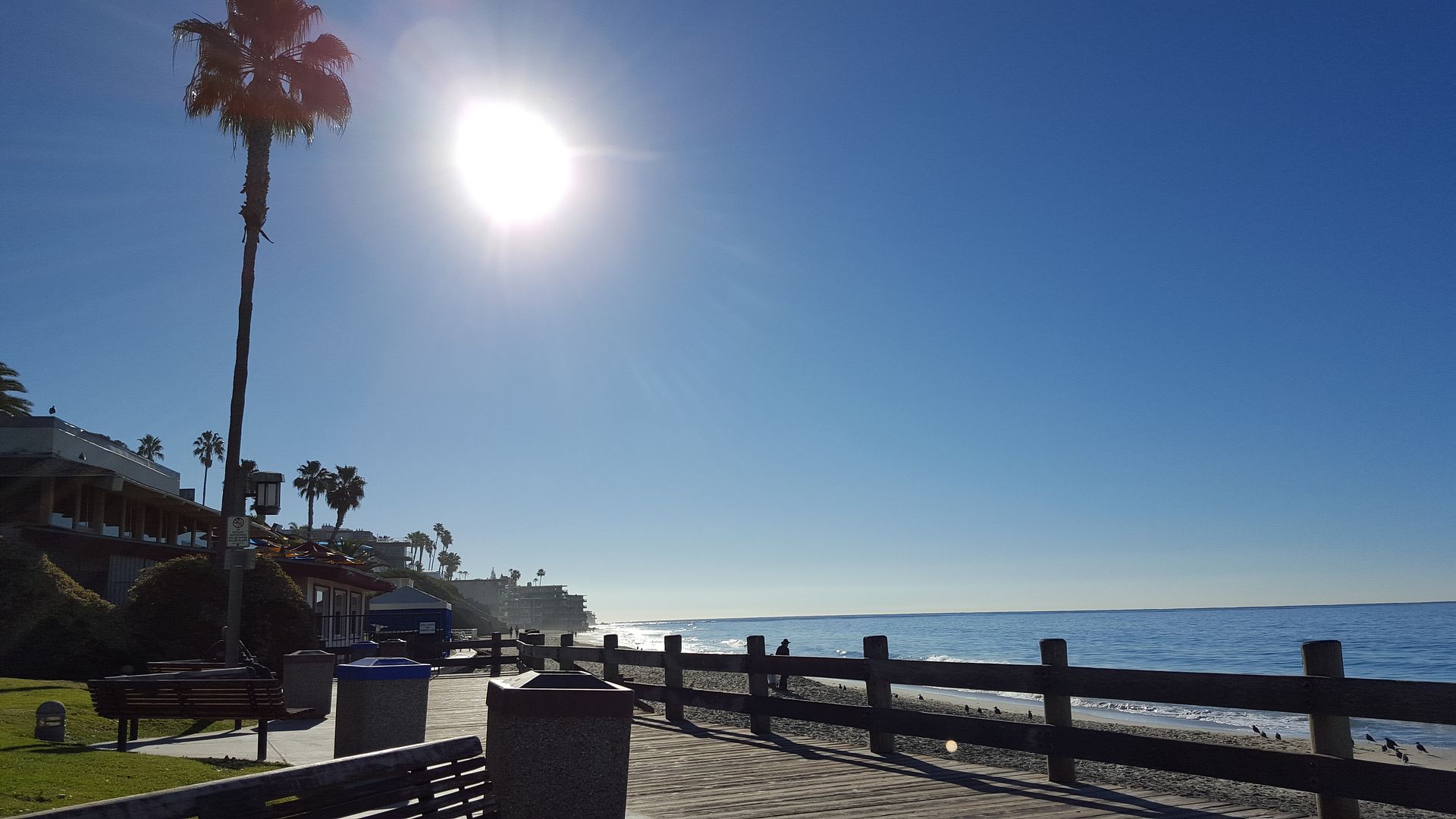 I took this picture as I sat on a bench at Laguna Beach one morning this week.
It was beautiful, peaceful, and happy.
Explore: verb
I have spent the past week in southern California. While here, Donald and I have taken the girls to Mission San Juan Capistrano, to the Aquarium of the Pacific, to Disneyland, to the Discovery Science Museum, to the Walt Disney Concert Hall, and to the beach (multiple times). It was a week of learning, discovering, and having fun. There is so much to do and see in this world of ours, and so I decided that this year our family shall keep on with the trend that we set this week: to explore.
With Elisabeth getting bigger it is easier to just stay home. Managing her medical care and needs out and about is not simple - but life isn't meant to be easy, life is meant to be experienced - and I want Elisabeth to experience everything. So we will set off on adventures this year. I imagine that most of them will be in the great northwest where we reside - it's amazing how many wonders are waiting in our own backyard!
Let's go, do, and see
in 2016

!!!