G
et ready for a whole new me because I won the Mother's Day Makeover!! Woohoohoo!!!
So a ginormous
THANK YOU
to each and everyone of you who took the time to go vote for me. I am
super-dee-duper
excited.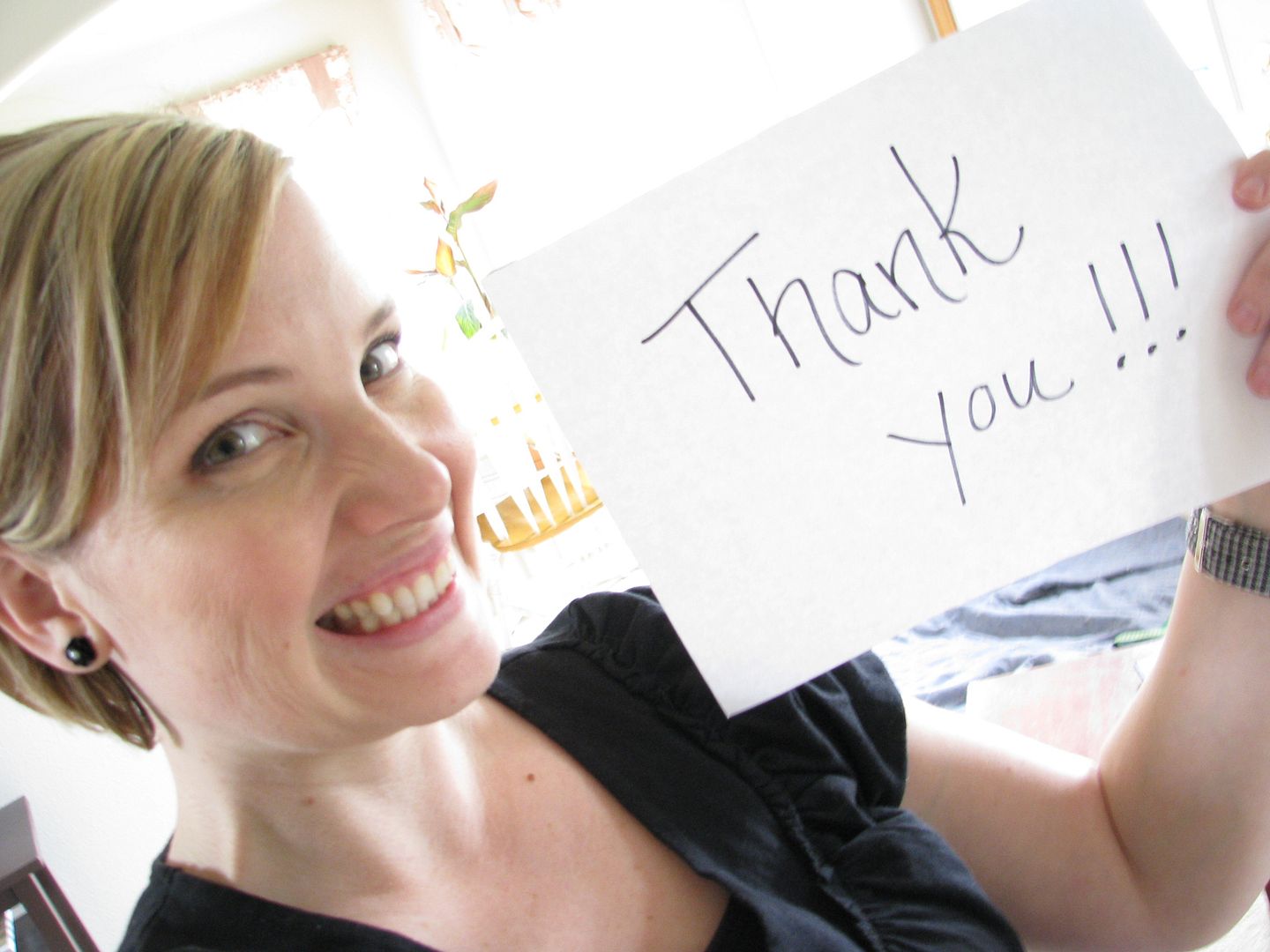 The makeover won't be taking place until the week of the 17th, which is good because
1)
that gives me a little time to try and
shed a few pounds
,
and
2)
I'll be busy with Elisabeth and
medical issues
this week and next.
Today, Lorelai, Elisabeth and I are hopping in the car and driving to Spokane where we'll spend today and tomorrow at appointments. Donald and Alexandra will hold down the fort here at home, and I am sure they will be
livin' it up
while I am gone. Alexandra has this grand idea that Donald is going to pick her up from her friends house after he gets home from work and take her to a movie....
we'll see
....knowing Donald, he might just do that.
Speaking of movies, Donald and I watched a movie several nights ago titled
7 Pounds
. Have you seen it? I have been thinking about it all weekend, it's just one of those movies that
makes you think
.
My mother-in-law, Susan, had strongly recommended it to us. The funny thing is, as we were watching it I wasn't really enjoying it all that much. I kept thinking,
why did she think I would want to see this
?
It simply wasn't speaking to me. But then.....
but then
....I finished watching it. And it all came together. And it all made sense. And it was beautifully done. And then Donald and I watched it
a second time
on Saturday night, this time with a whole different perspective, and it was magnificent!!
So put that on your
to-watch
list, okay?
Well, I better hit the road. I probably won't have a chance to post anything tomorrow since I'll still be out of town, but I'll meet you back here on Wednesday.
Thanks again for your votes!!