This weekend Elisabeth mastered a
HUGE
skill.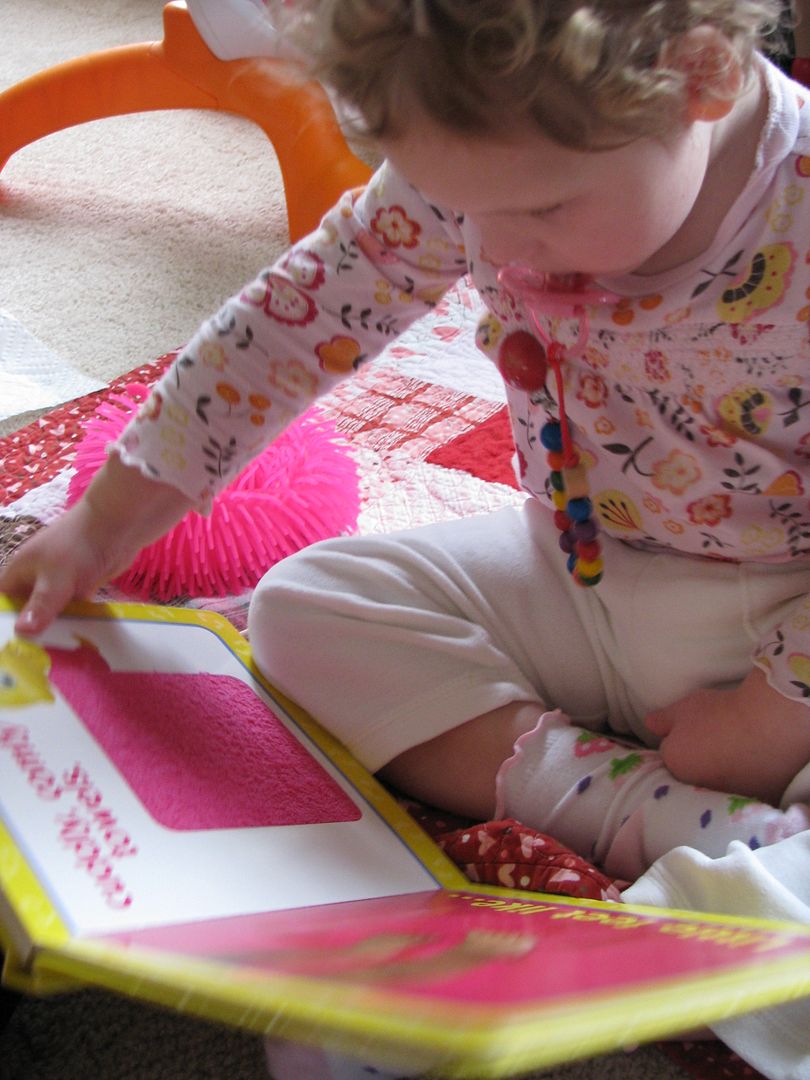 She can turn pages in a book!

Now, let me quickly explain why this is such a
HUGE
accomplishment for her:
>
For months and months it was one of the objectives set by her therapists....until we decided that it was just too far out of reach for Elisabeth and we removed it from the list.
>
Elisabeth has been moving backwards a lot lately; she
used
to crawl, she
used
to eat...but there hasn't been many new things learned.
>
Elisabeth
understands
me when I say,
'turn the page'
....there are not many words that Elisabeth understands, so this is exciting.
>
She can coordinate her thoughts with her actions.
>
Even one week ago I would have never thought this possible.
>
Did I mention how
HUGE
this is?!
And because a single picture just doesn't do this milestone justice, I thought a video was in order.
I present you,

Elisabeth Elva, age 2 1/2

"Turning pages in a book"

More exciting news tomorrow....