Week 27

Party Chicken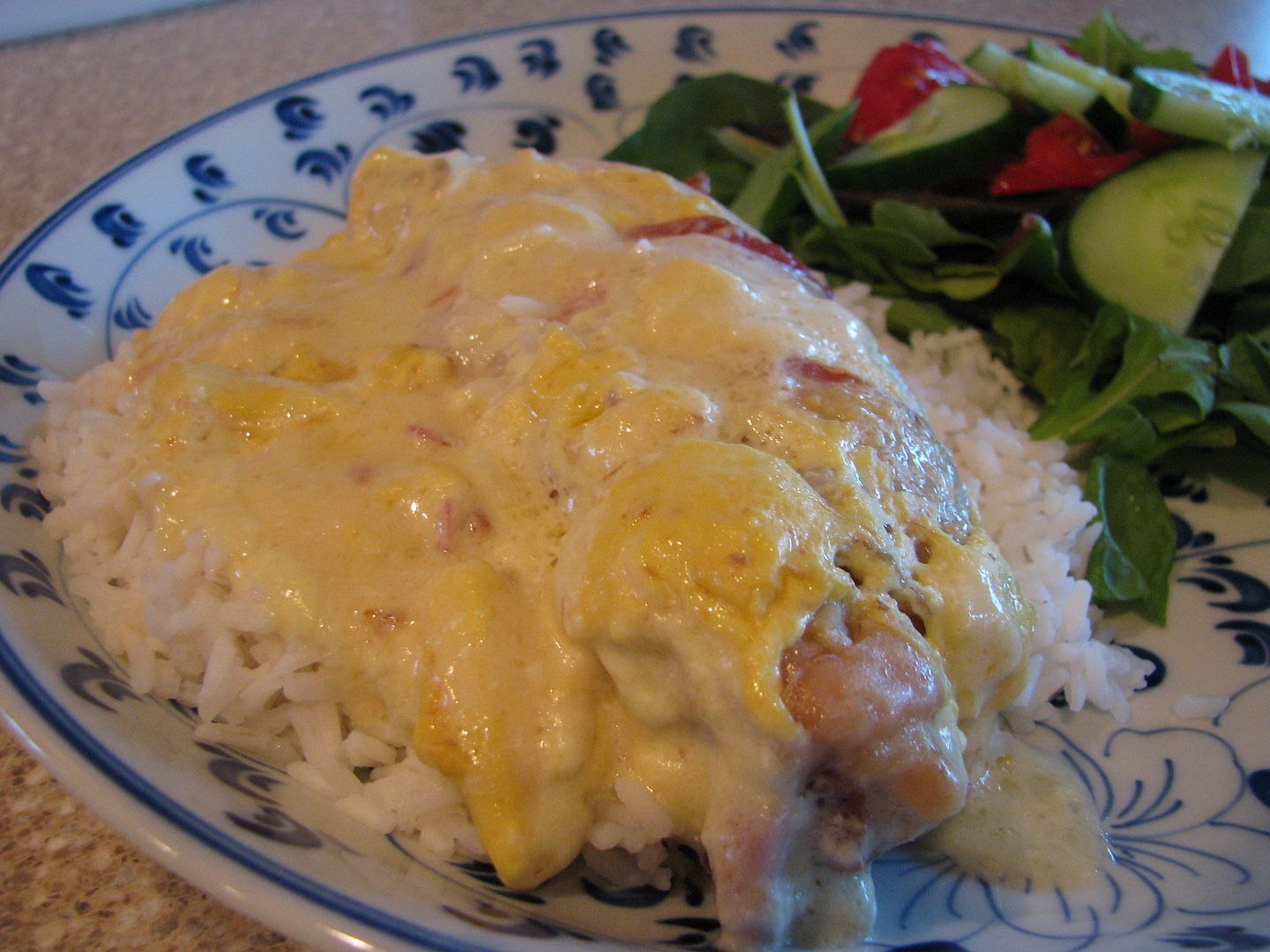 Ingredients

4 skinless, boneless chicken breasts
4 slices bacon
1 (4 ounce) jar dried beef
1 cup sour cream
1 (10.75 ounce) can condensed cream of chicken soup
Directions
1.Shred beef, and spread into the bottom of a greased 8 inch square baking dish.
2.Wrap each chicken breast with 1 strip of bacon, and lay on top of beef.
3.Mix together undiluted soup and sour cream. Pour over chicken.
4.Bake at 350 degrees F (175 degrees C) for 45 minutes to 1 hour.


***Recipe recommended by Diana....thanks!