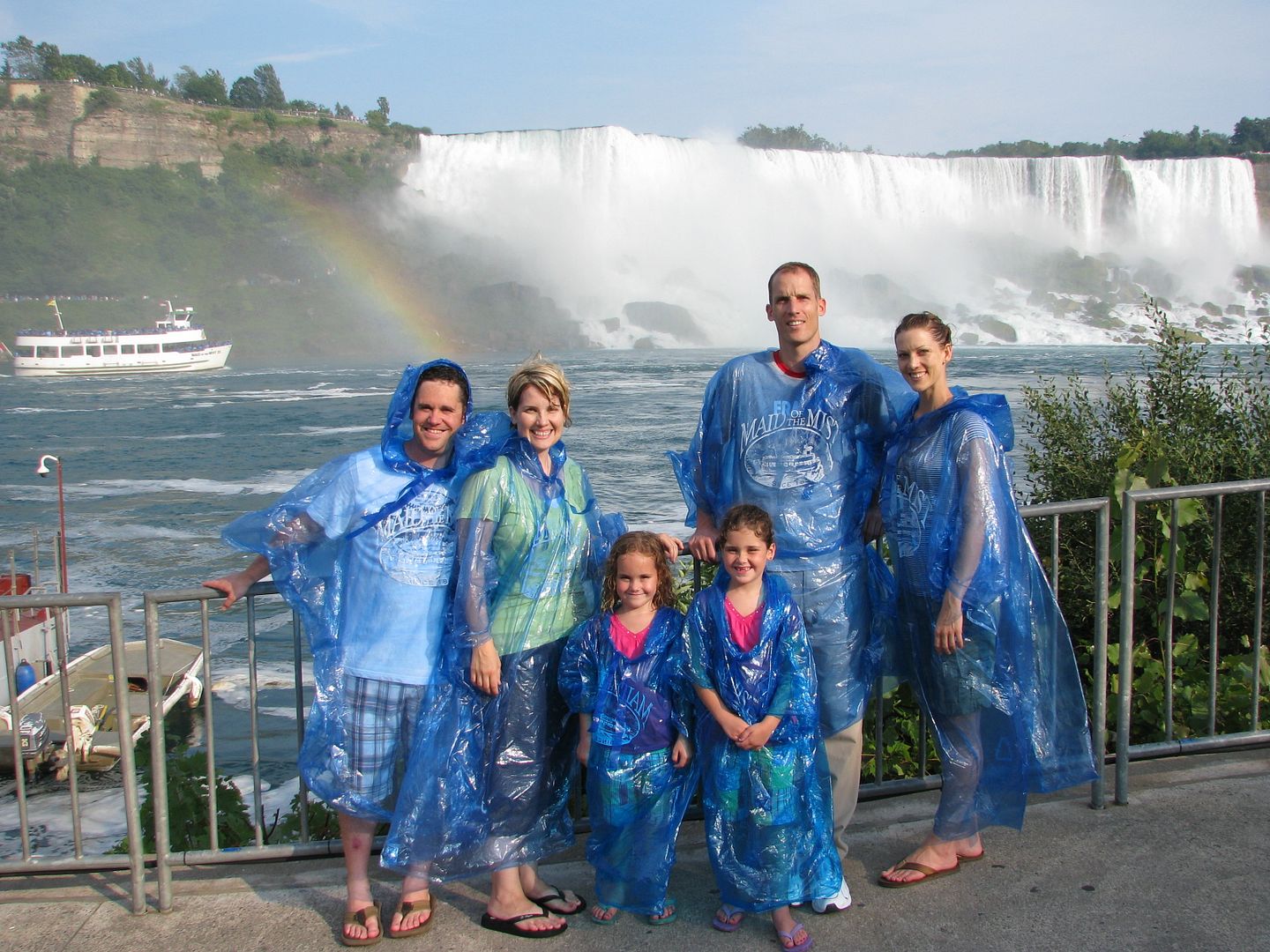 Y
esterday we grabbed our passports and crossed the border into Canada to take advantage of their great view of Niagara Falls. Gorgeous. Breathtaking. Spectacular. The highlight of the day was our ride on the
Maid of the Mist
. It was wet. And windy. I spent the first 10 minutes clutching tightly to the hood of my poncho, trying to protect my hair from the elements. And then I suddenly thought,
'What am I doing? This is a moment I need to be in, not covered from'
. So I let the hood fly off my head and experienced the blast of mist flowing from the falls. It was incredible.