*

Elisabeth's first bus ride

*
First they lifted her up:
Then they tied down her chair:
I peeked in the windows: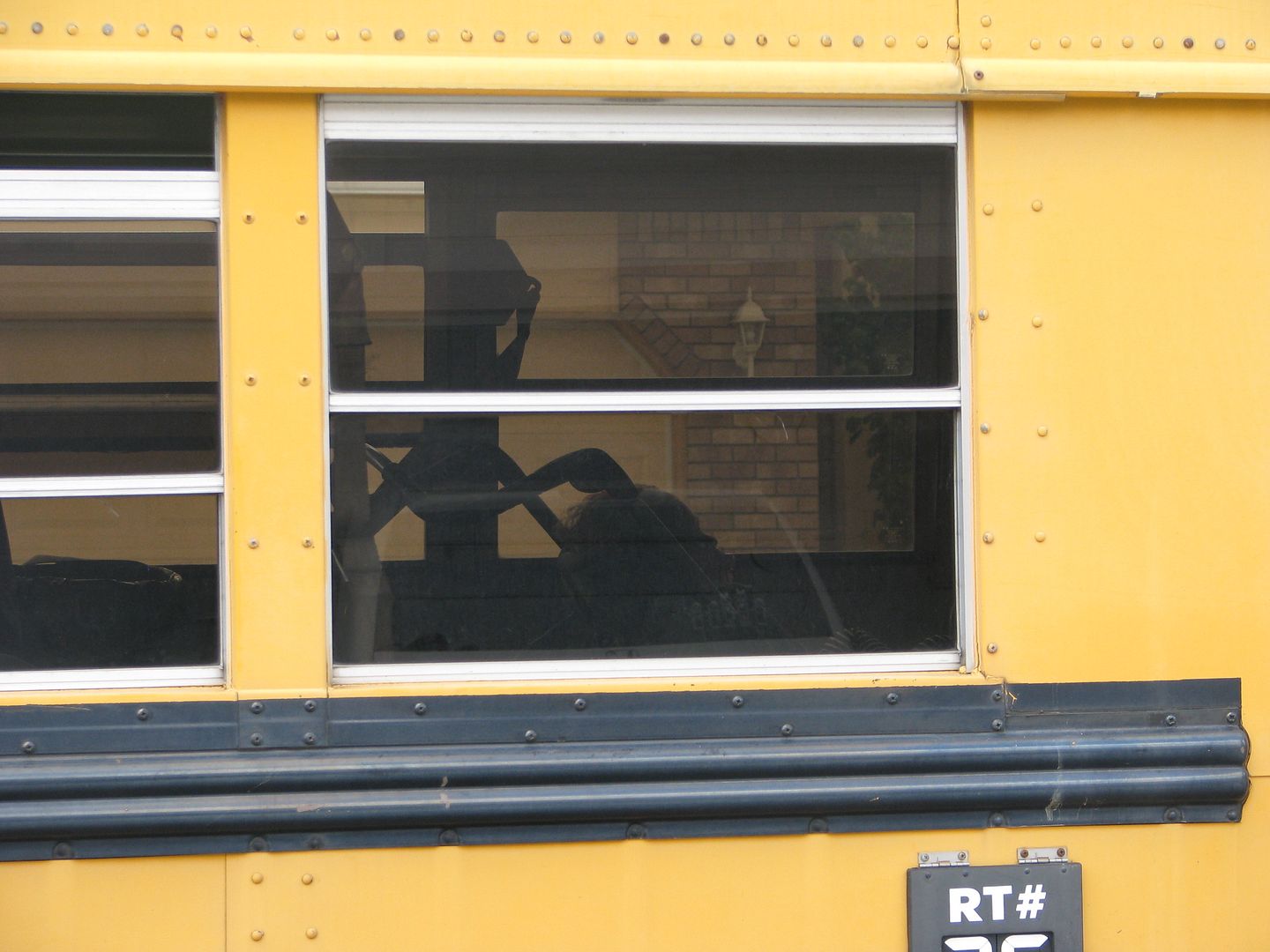 And off they went: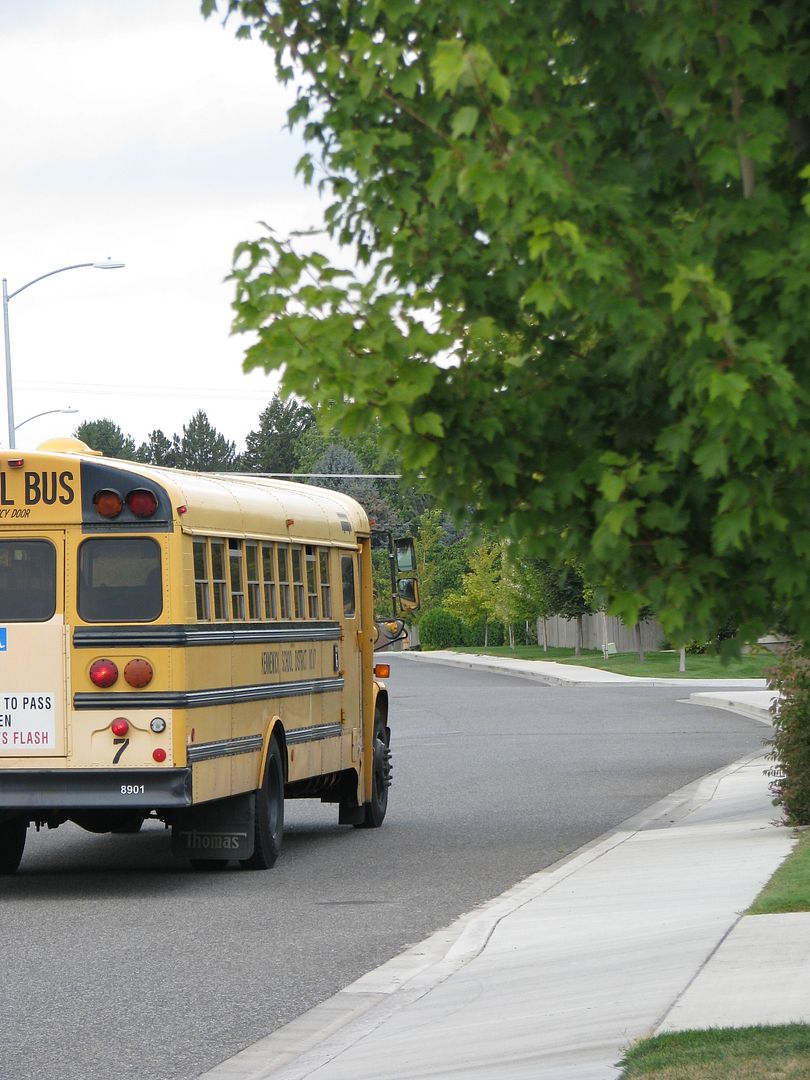 *
*
*
After school, when the bus door opened, I saw this: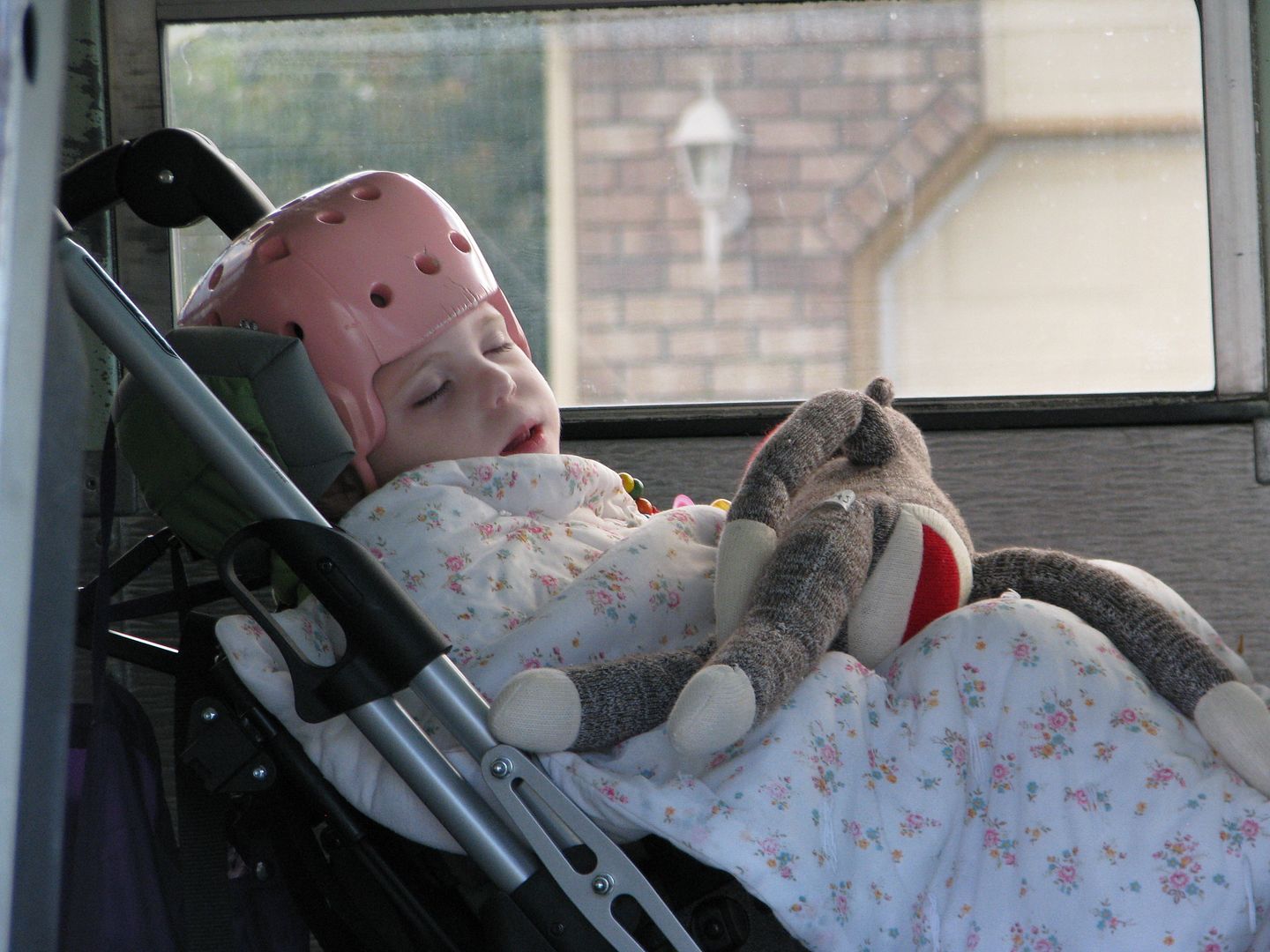 Sweet little Elisabeth, wiped out from an exciting day at school. I was so pleased to see that they had her

all snuggled up

with her blanket and sock monkey. I was also pleased to learn that Elisabeth's one-on-one aide at school will be riding on the bus to and from school with her every day!
The older two children were so intrigued by all this

bus business

. They don't get to ride the bus and they feel somewhat

cheated

. But I just tell them they're lucky.