T
his past weekend Alexandra was baptized and confirmed a member of
The Church of Jesus Christ of Latter-day Saints.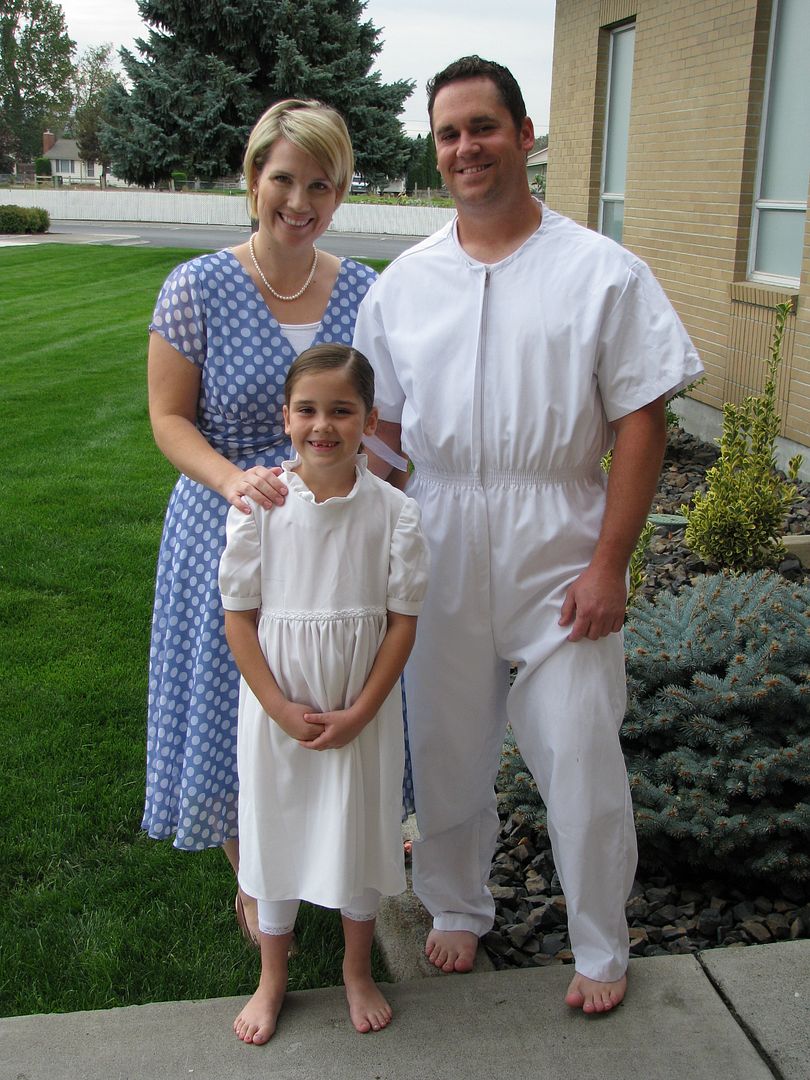 Donald baptized her. She wore the same baptismal dress that I wore some 22 years ago.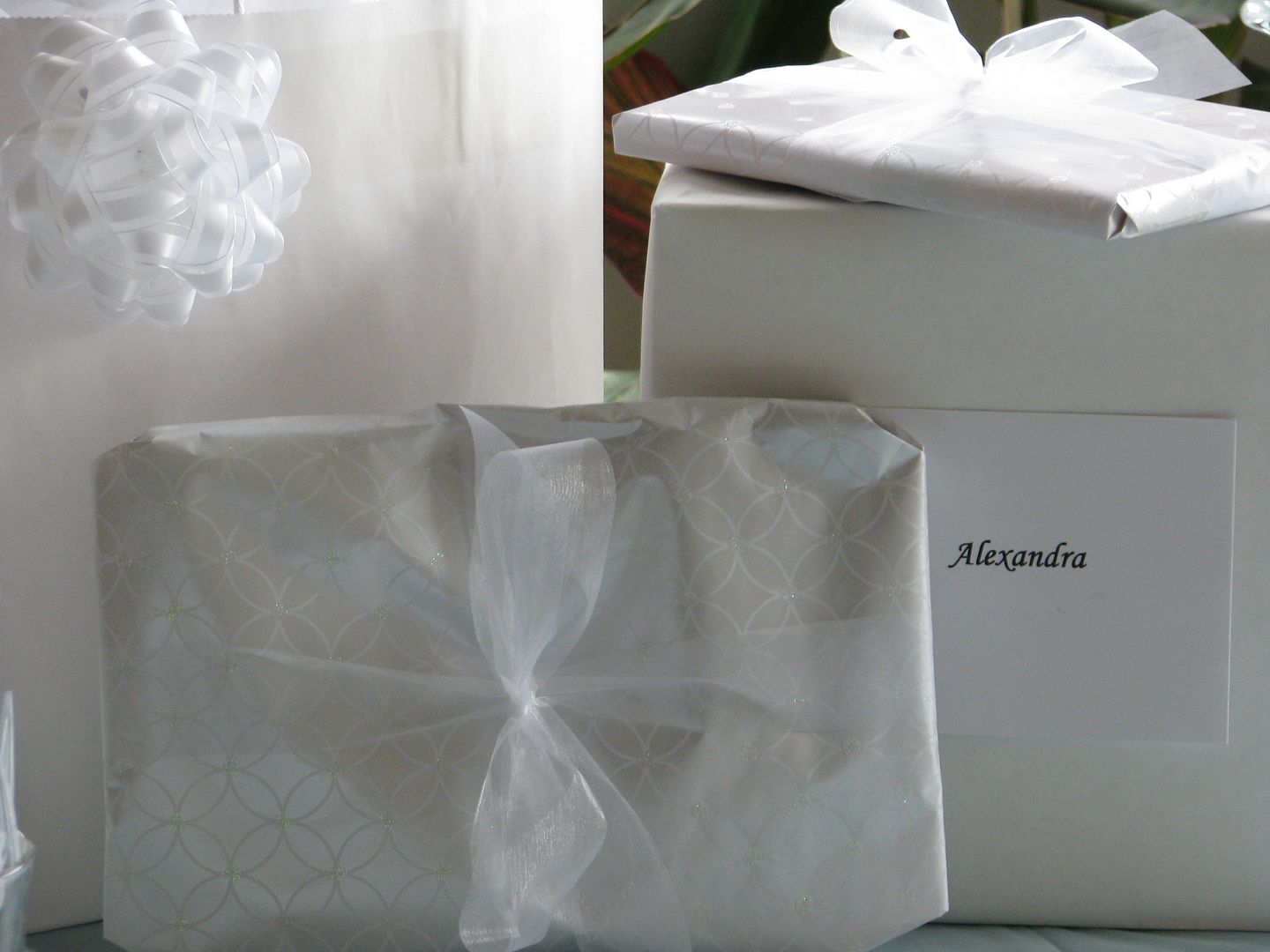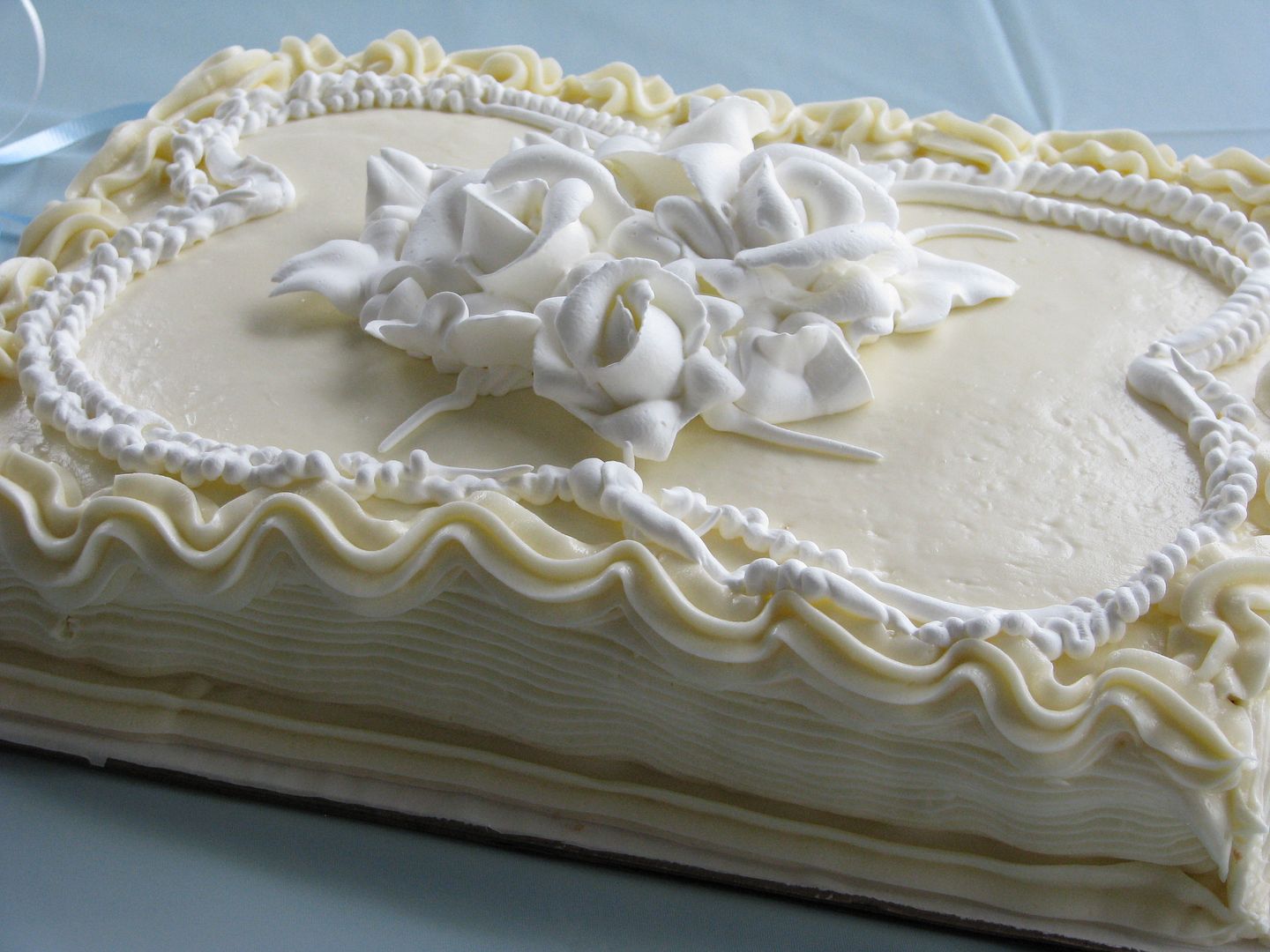 Afterwards, we gathered at our home for a luncheon with family and friends.
Donald's mother, Susan, sewed this beautiful dress for her to wear after her baptism.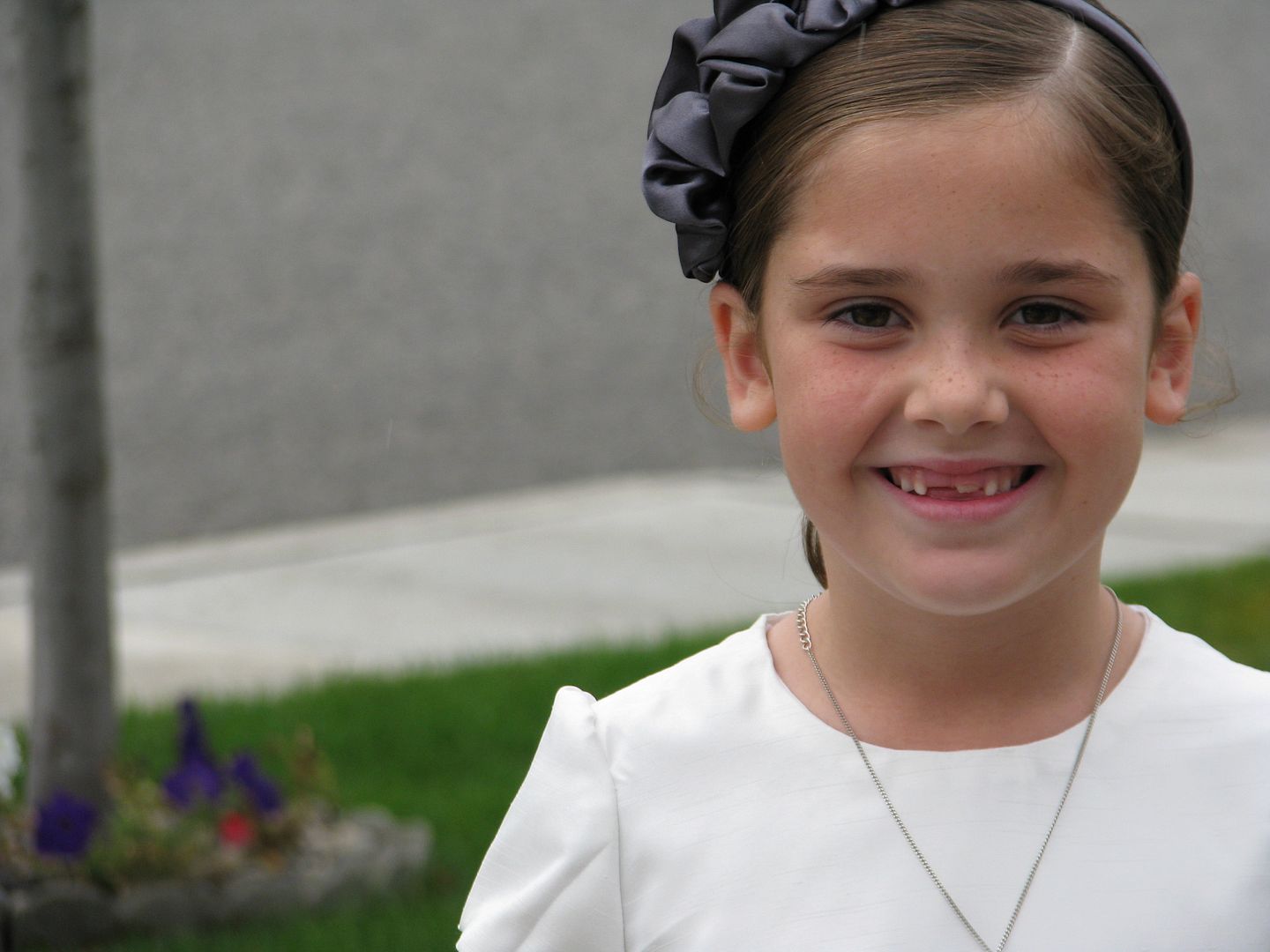 I set up a display with Alexandra's baby picture and blessing gown alongside a current photograph of her. 8 blessed years.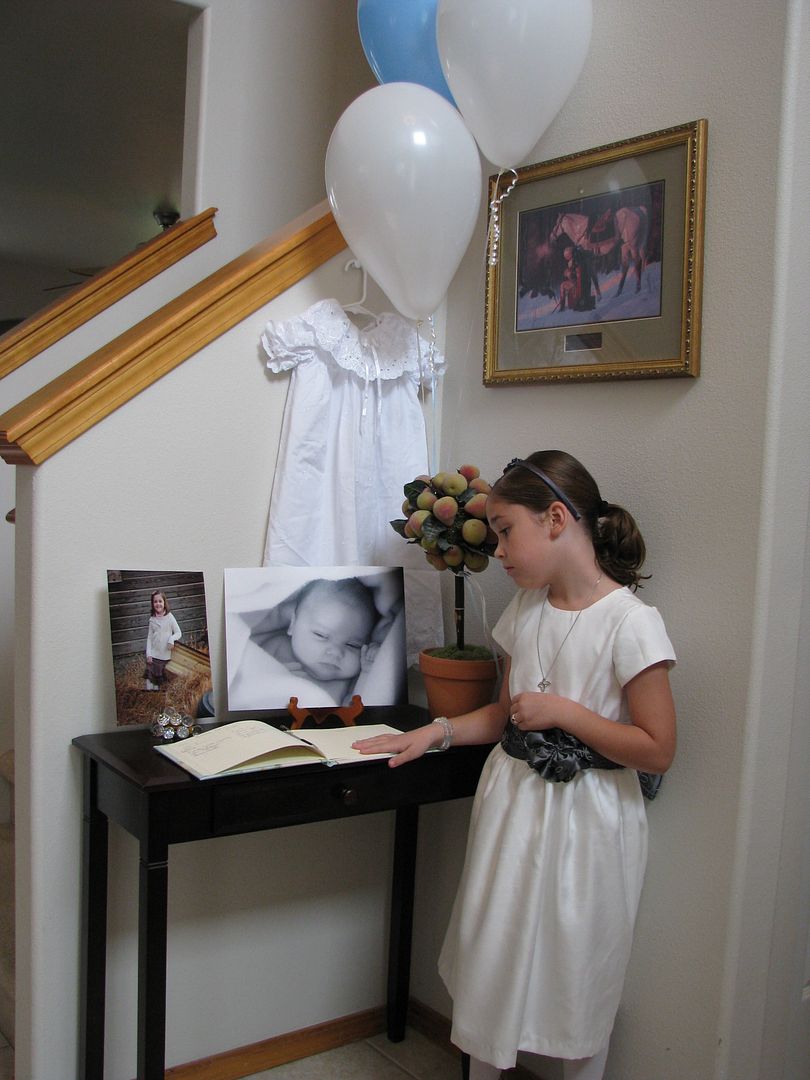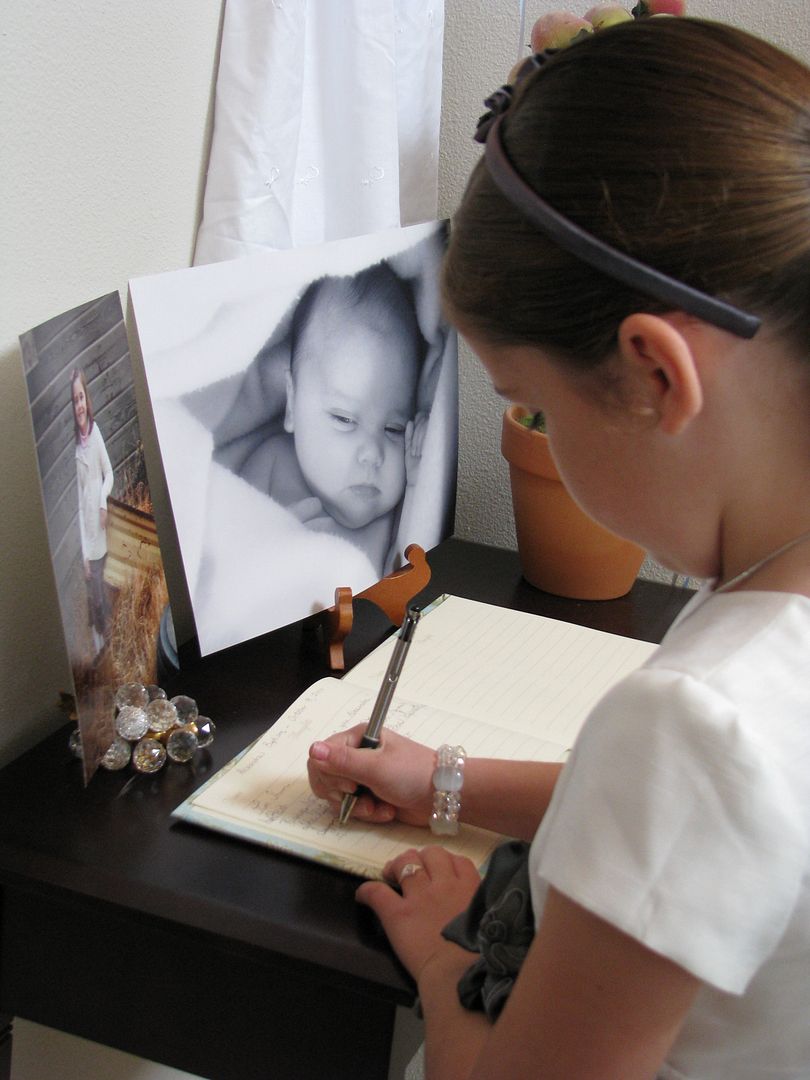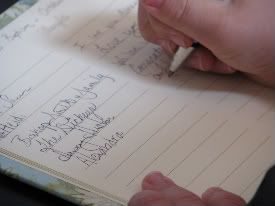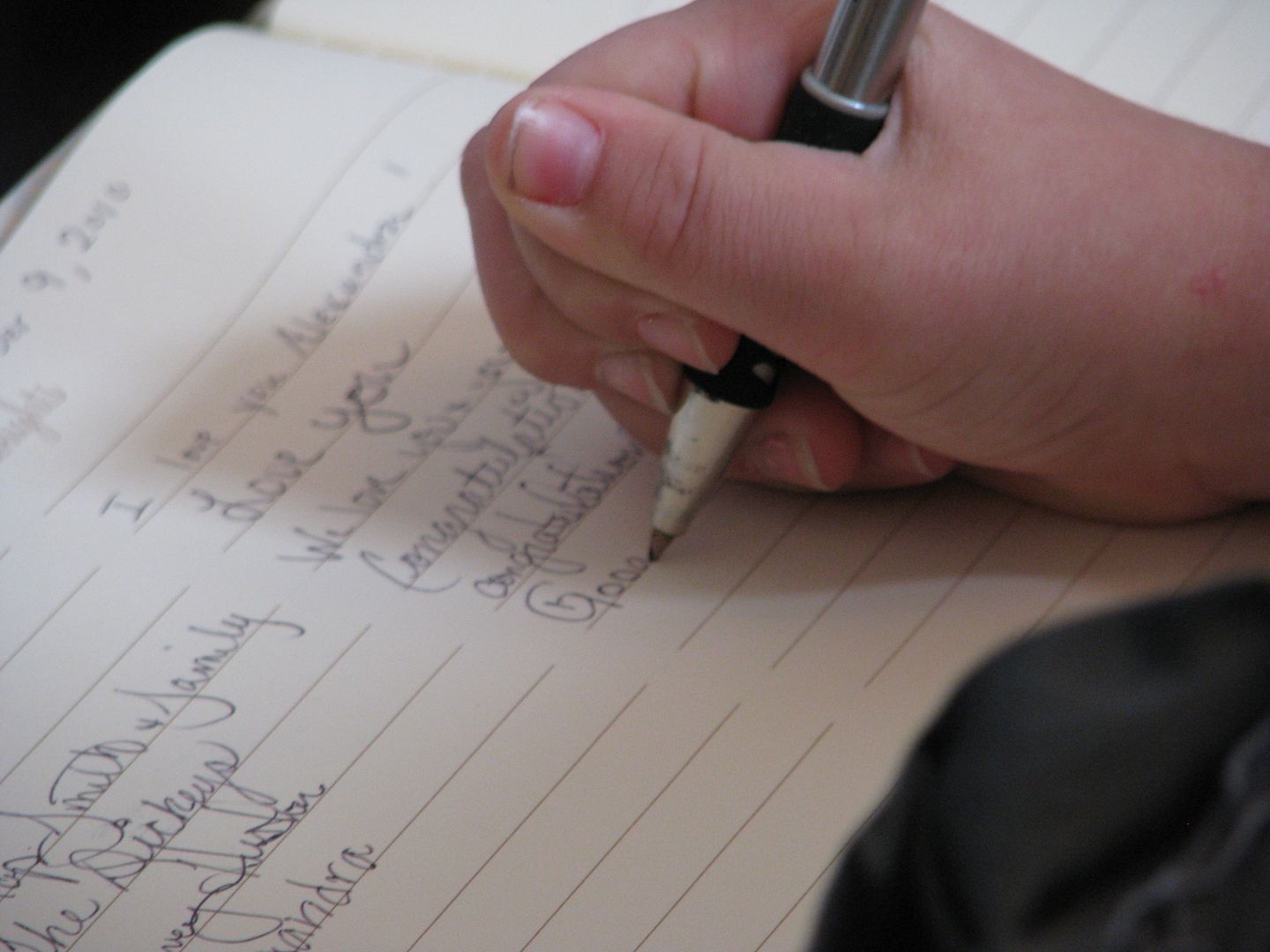 Alexandra decided to sign the guest book. My mom and I got a good chuckle out of the message she wrote to herself: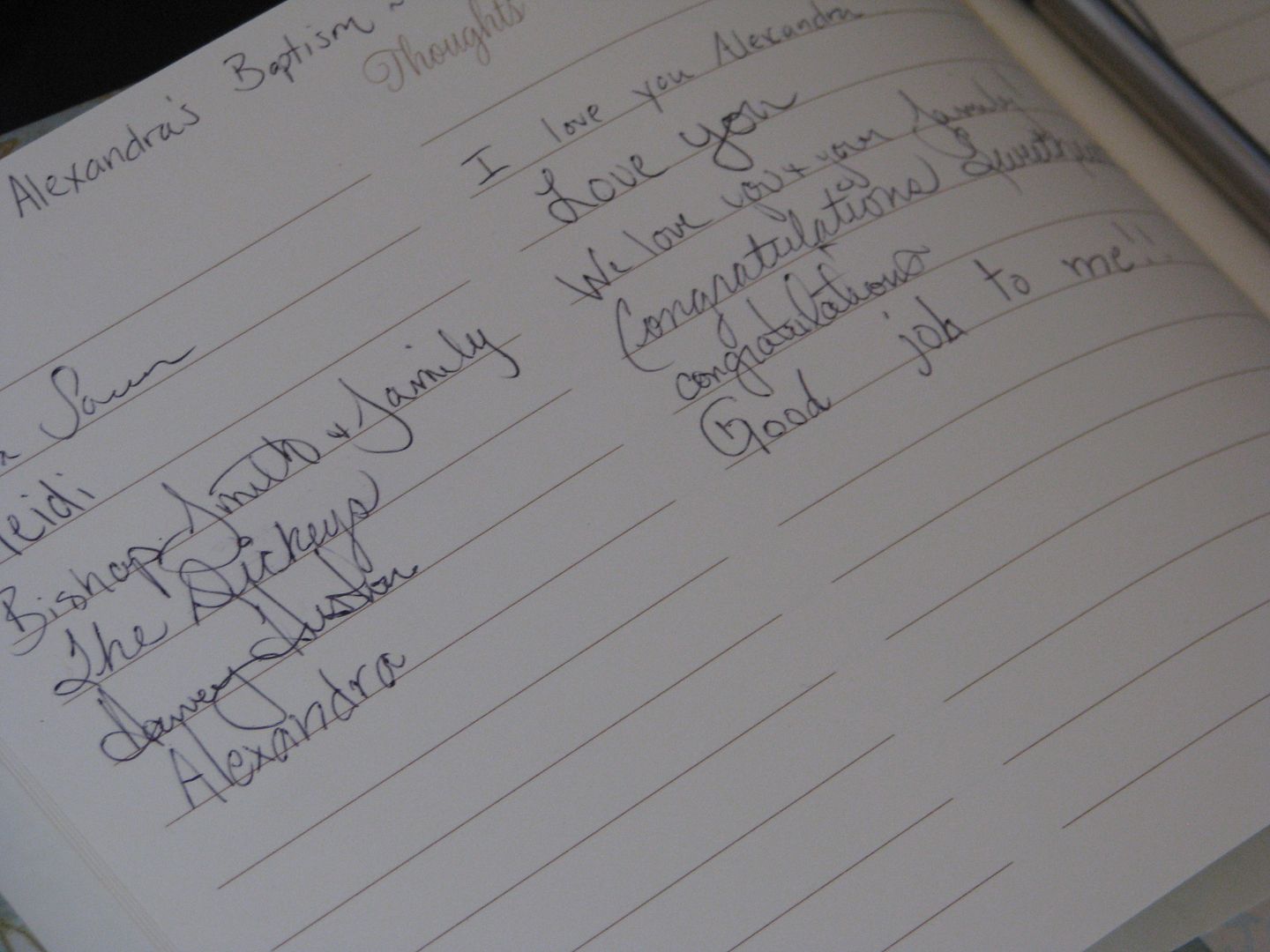 "Good job to me!!"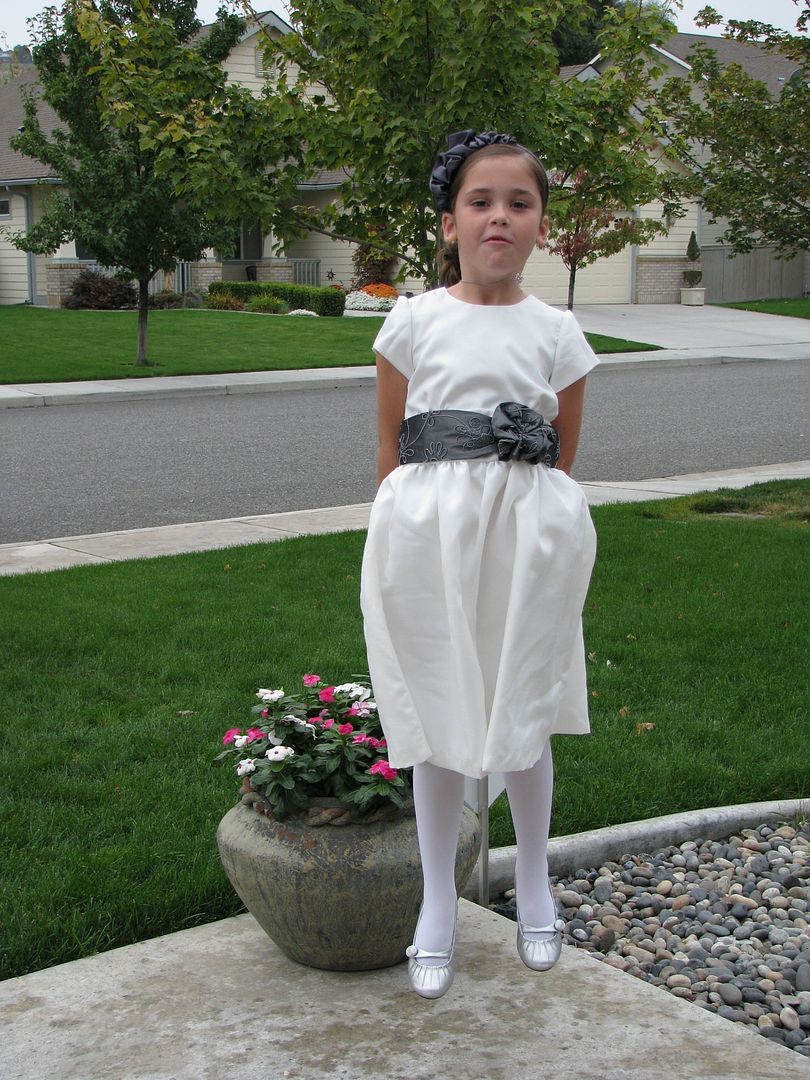 [
Alexandra, catching air. I love this picture.]
Good job, indeed.
***Thanks for flying here to Washington for her special day Mom! We loved having you!