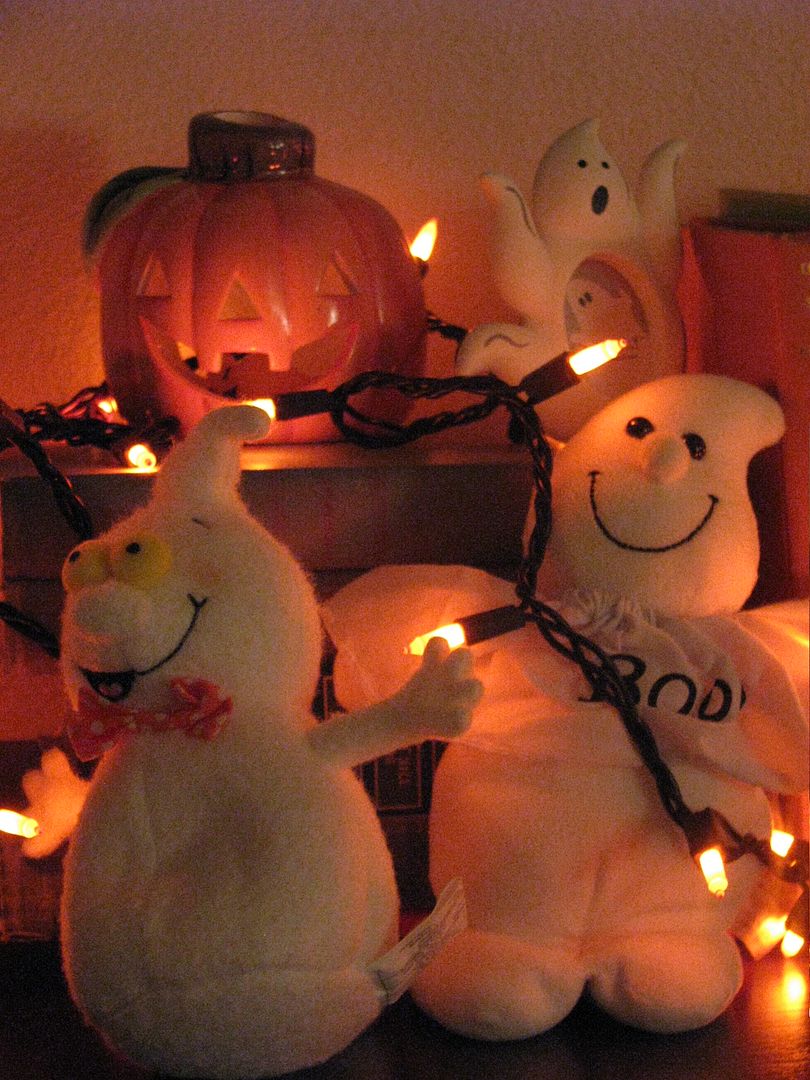 Can you believe that Halloween is this Weekend?!

I
think it's safe to say that Halloween is my favorite Holiday. It's just so whimsical. I love seeing all the neighborhood children parading up and down the street, and
I love
how all the homes are lit up by glowing jack-o-lanterns.
Today I am going out to buy a few
finishing touches
for Halloween costumes; Alexandra needs some fake sparkly eye-lashes and Lorelai needs a long-sleeved black t-shirt. Oh, and me, my costume is
just about
complete. There is just one item that I need to pick up from Costco to pull it all together (
but I'm afraid if I say what it is it will give away my whole costume and I want it to be a surprise
.)
Oh yes! And one more bit of exciting news! My sister Jennifer is coming up for all the festivities! She's arriving tomorrow, just in time for a weekend
packed
with Halloween parties. It is going to be magical.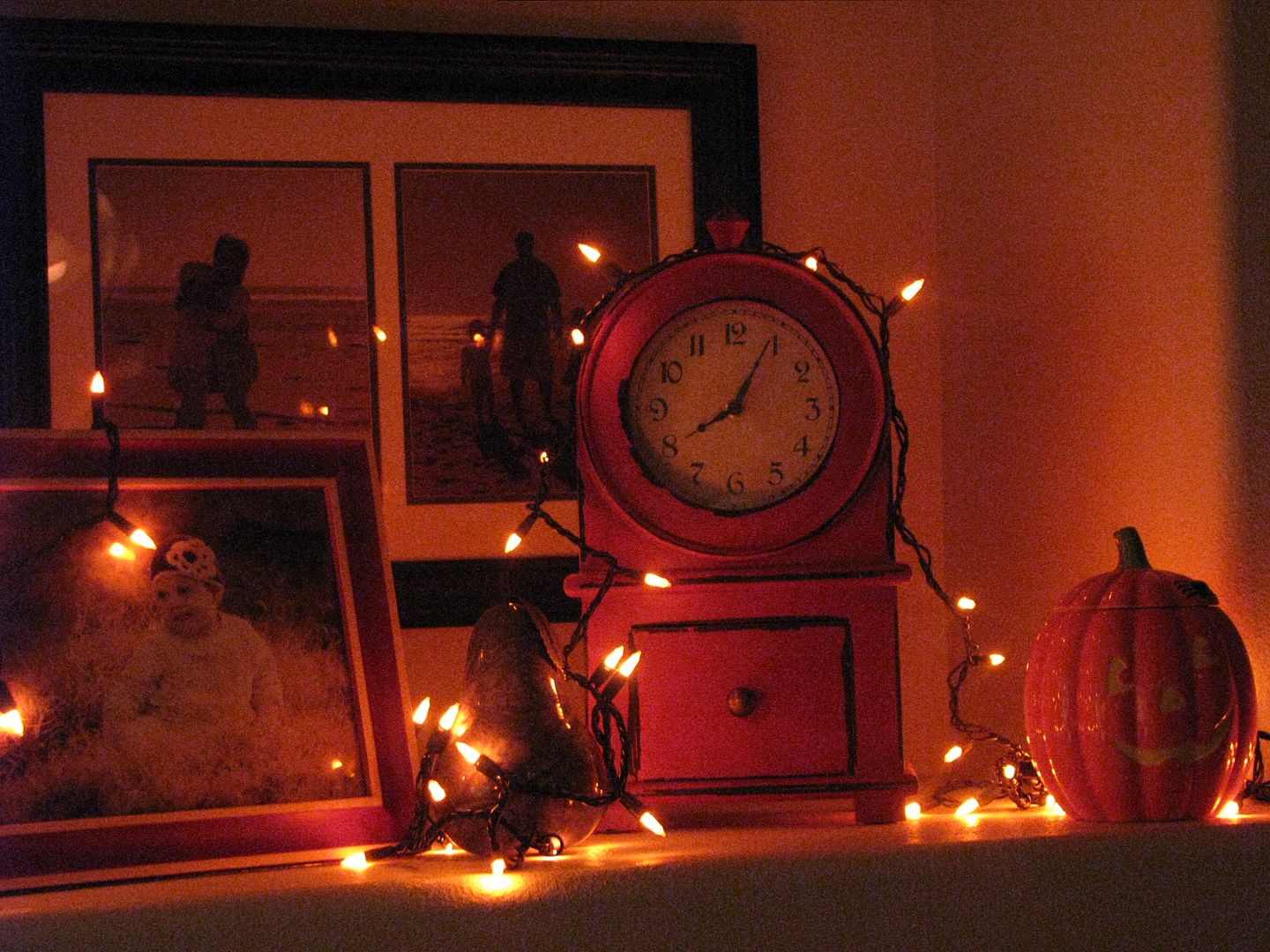 [Orange twinkle lights are strung throughout our house.]
***For those who were wondering, I spoke with the principal yesterday - who in turn spoke with all the playground supervisors. All charges were lifted against Lorelai and she was free to play to her hearts content (minus flips on the bar, of course).