A BBQ with friends and family.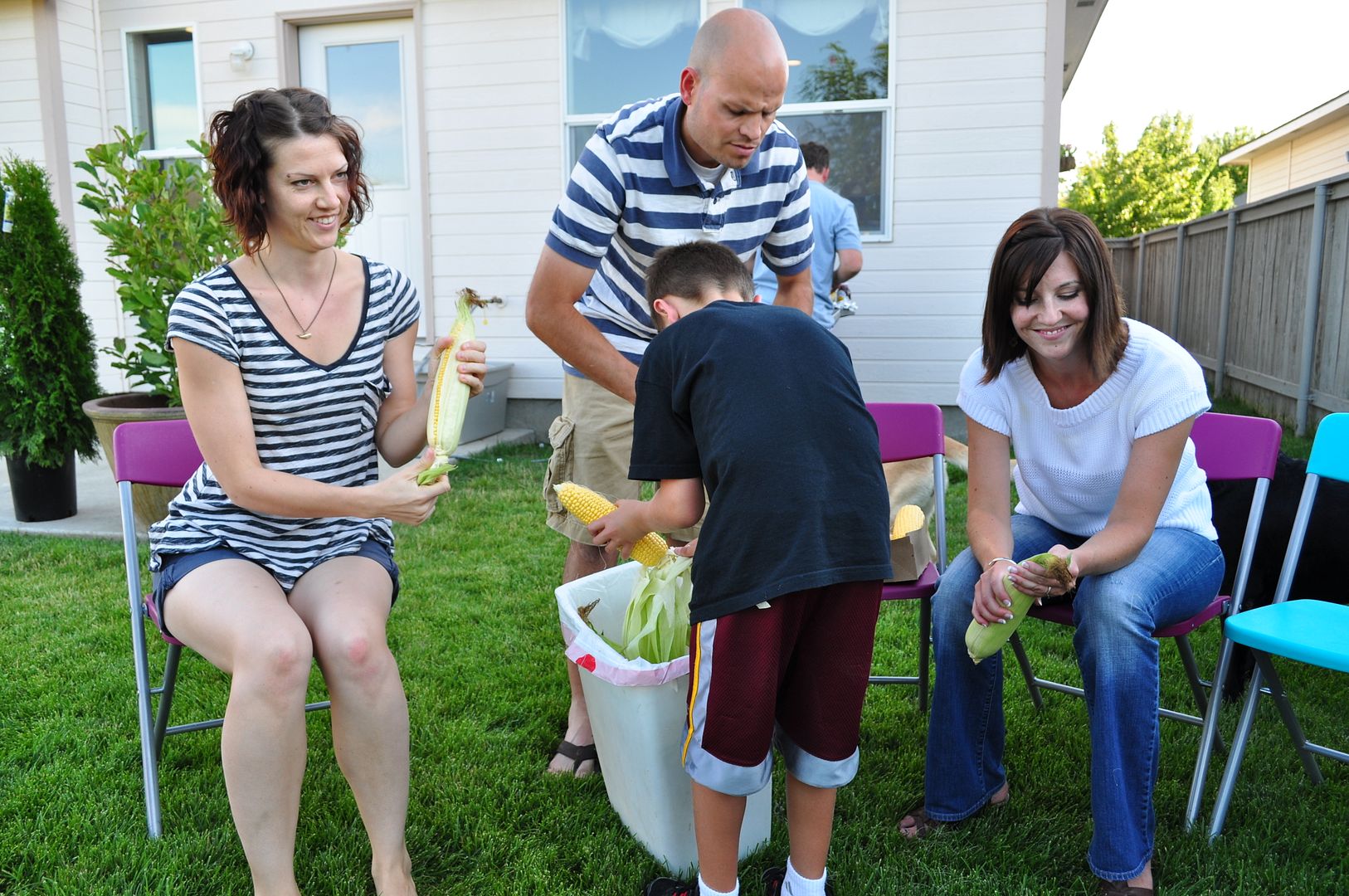 [
Awww, shucks
.]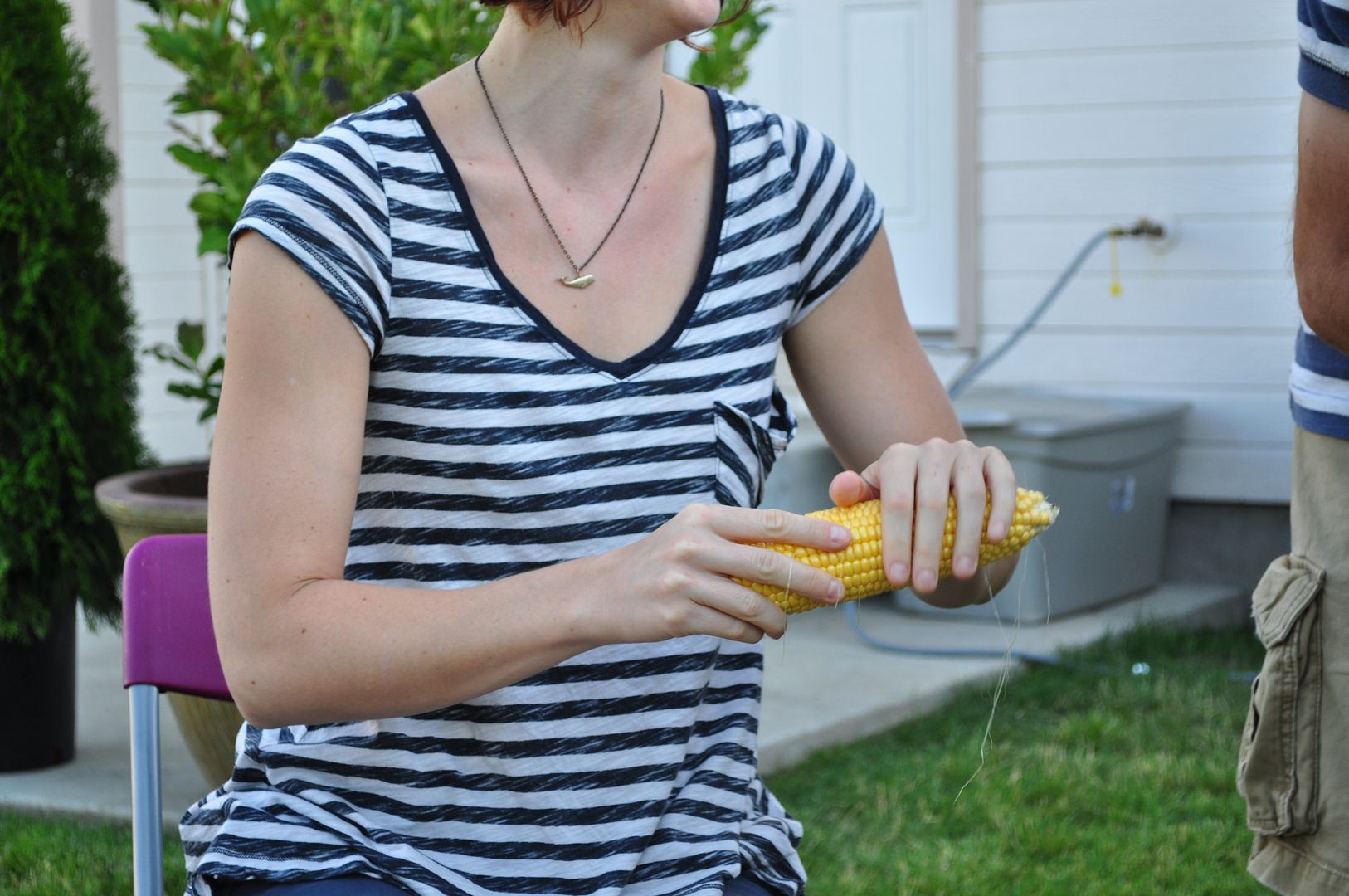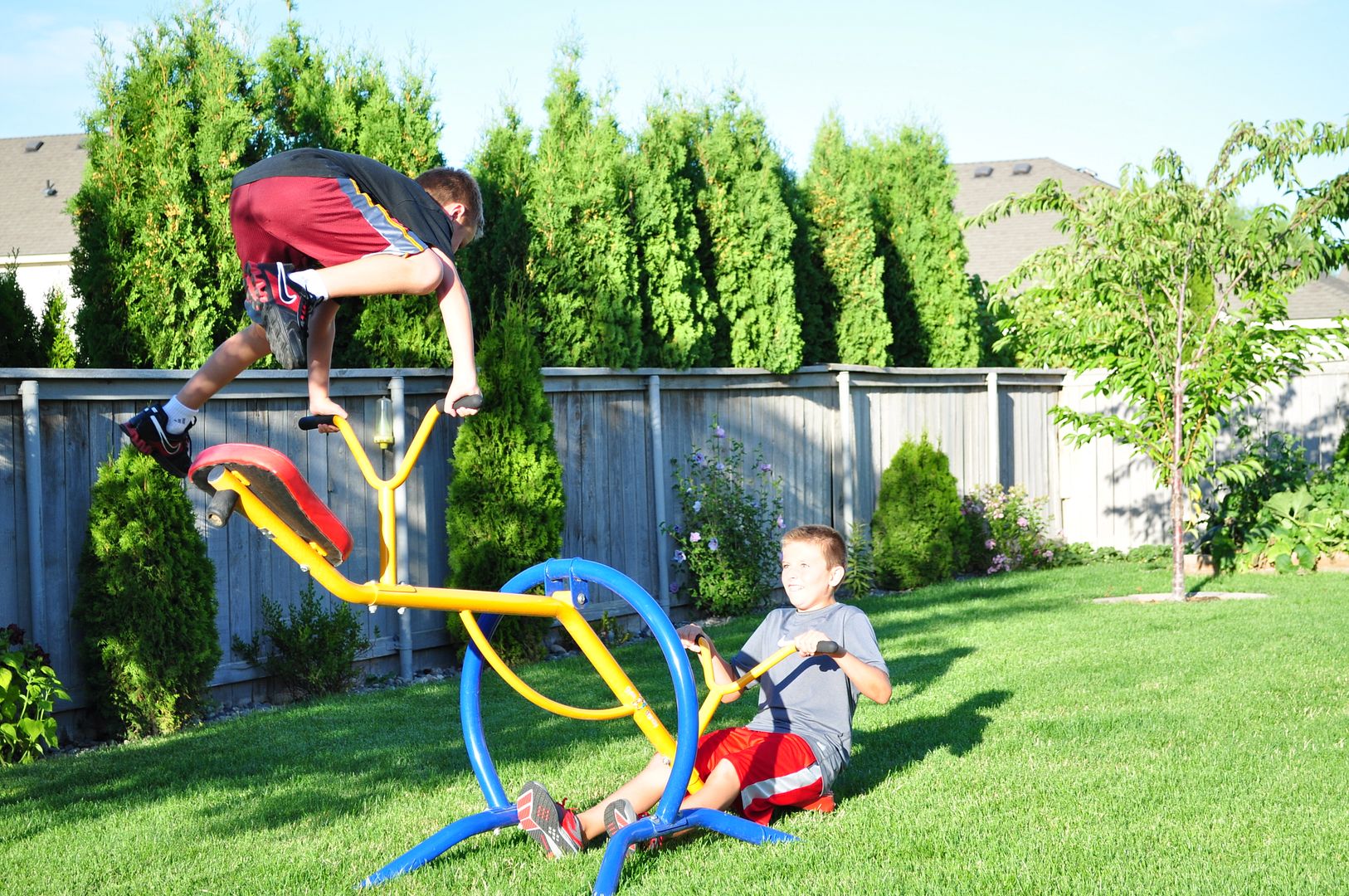 [
Owen catches some air.
]
Dinner is ready: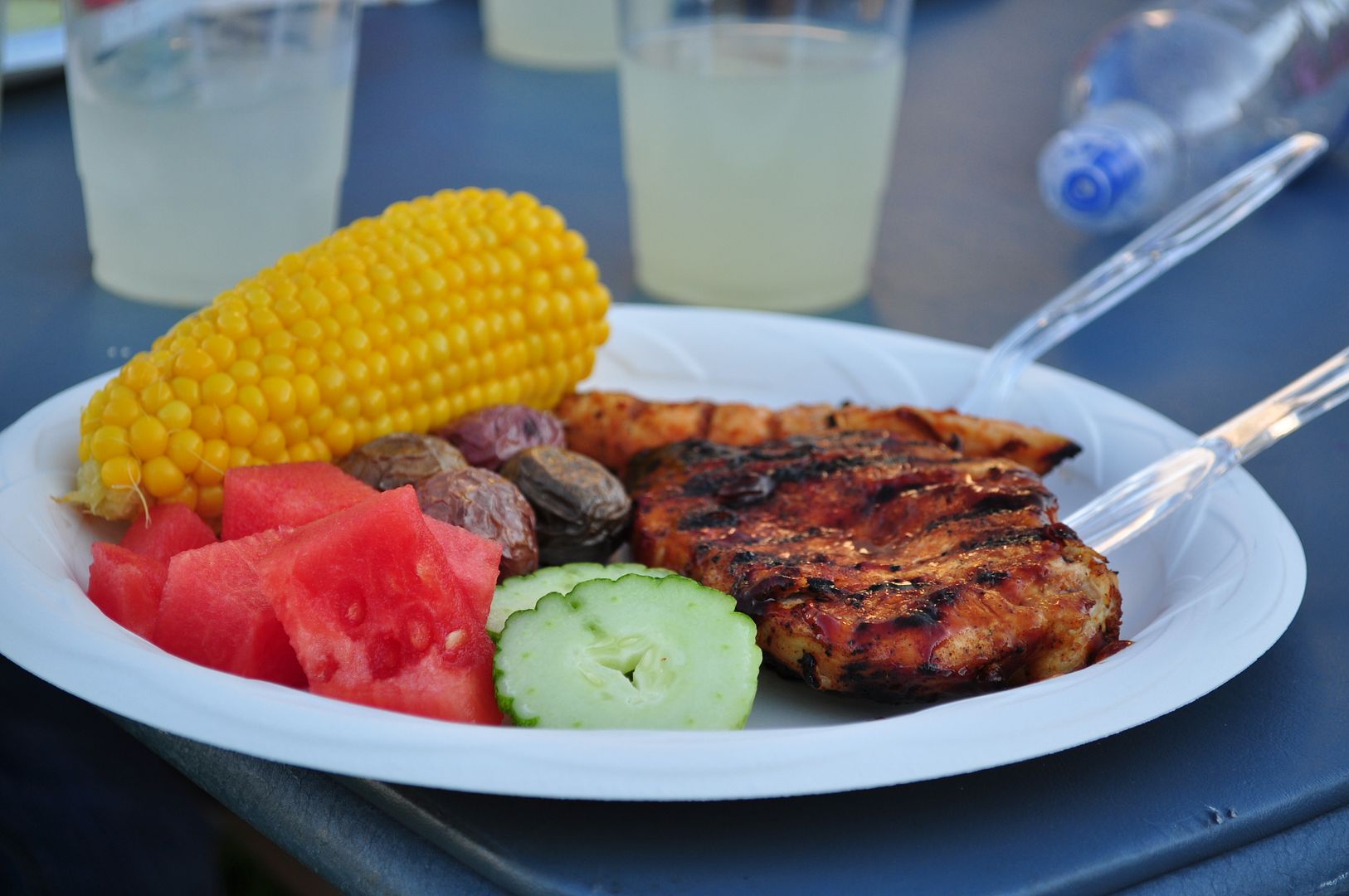 [
Watermelon, freshly-picked corn, home-grown cucumber, roasted potatoes, barbequed chicken, and lemonade. A summer meal at its finest
.]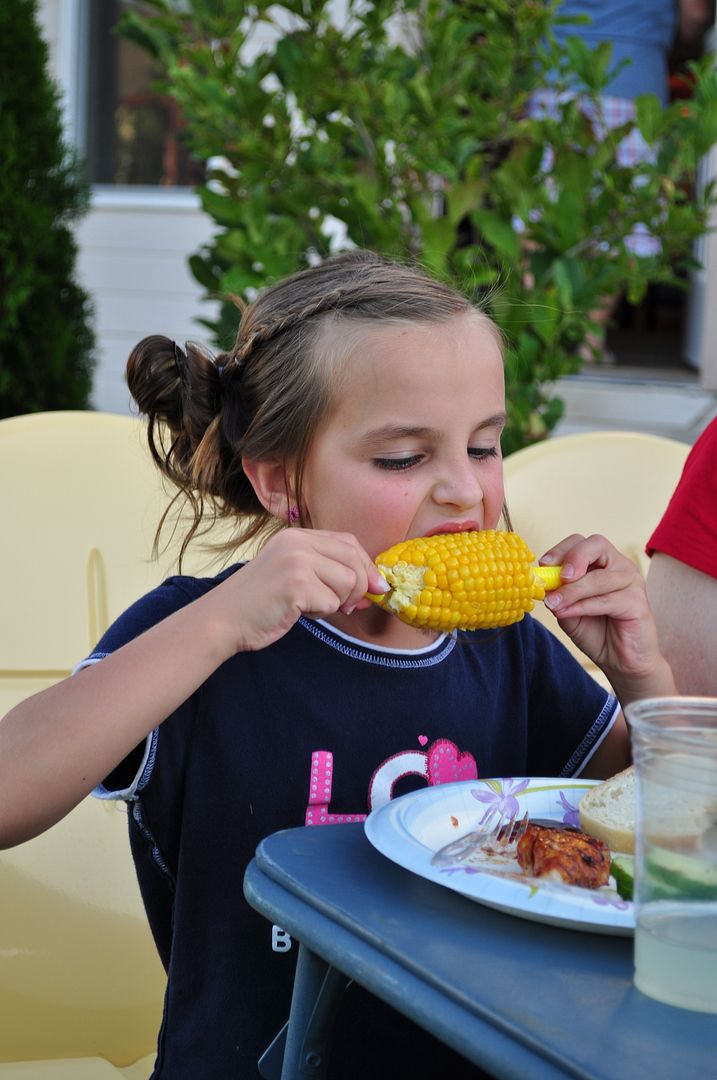 [
Best friend and neighbor, Avery. My big girls - you will notice - are absent from these pictures; they were off working on a top-secret project for their grandmother
(which will be revealed soon enough, don't worry!) ]
[
Elisabeth, enjoying the smells and sounds that come with a good ol' fashioned BBQ
.]
And then....
it was time for the

roasting of marshmallows

.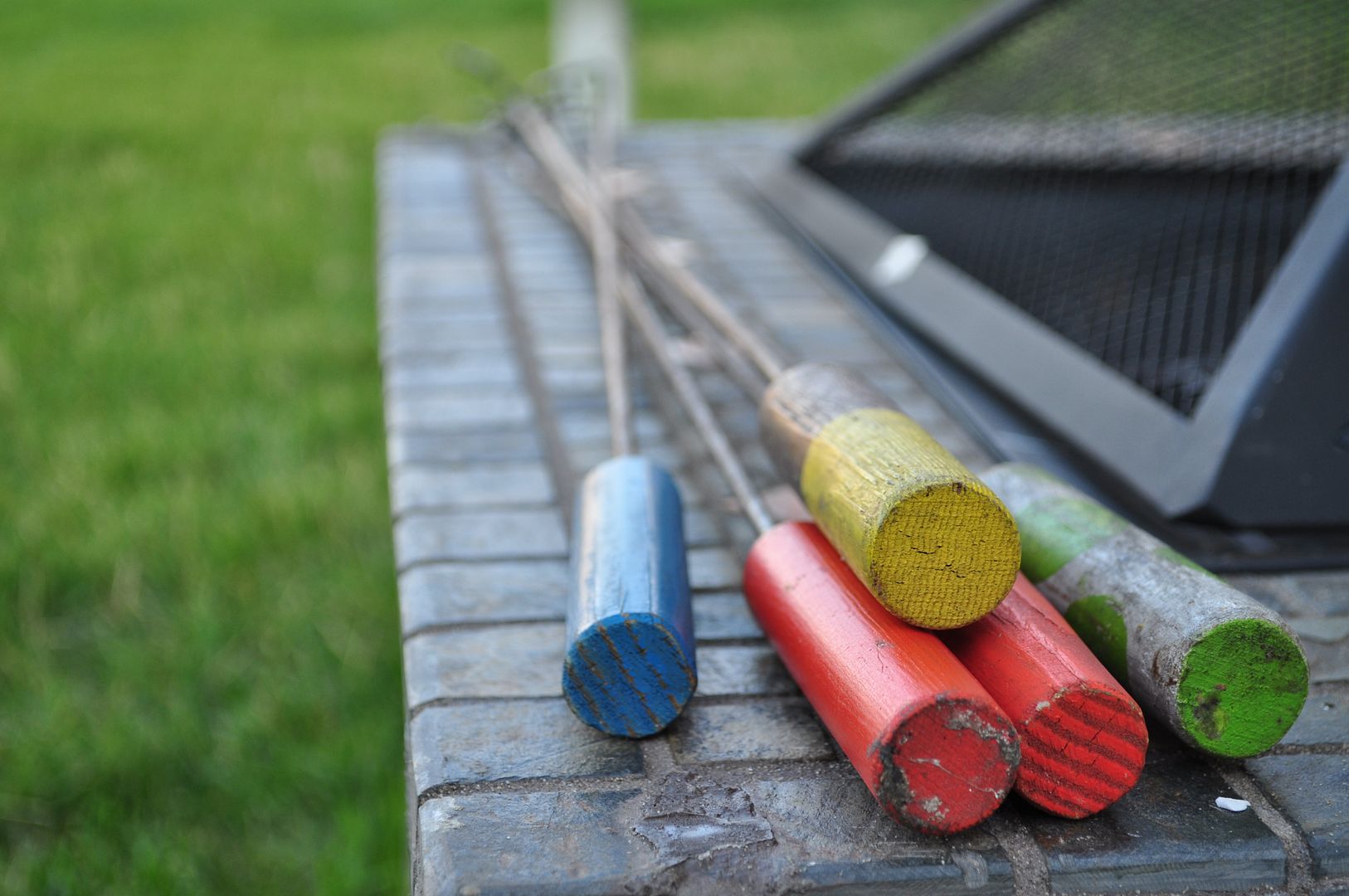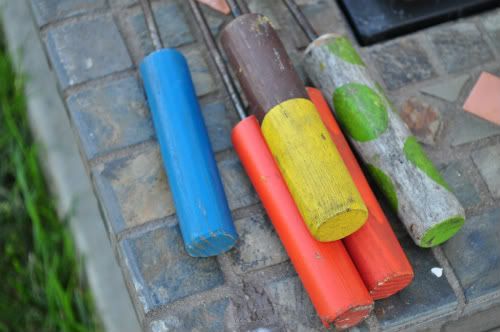 [
Antique marshmallow roasting sticks. The colors remind me of a jockey uniform -
Hello, Kentucky Derby.]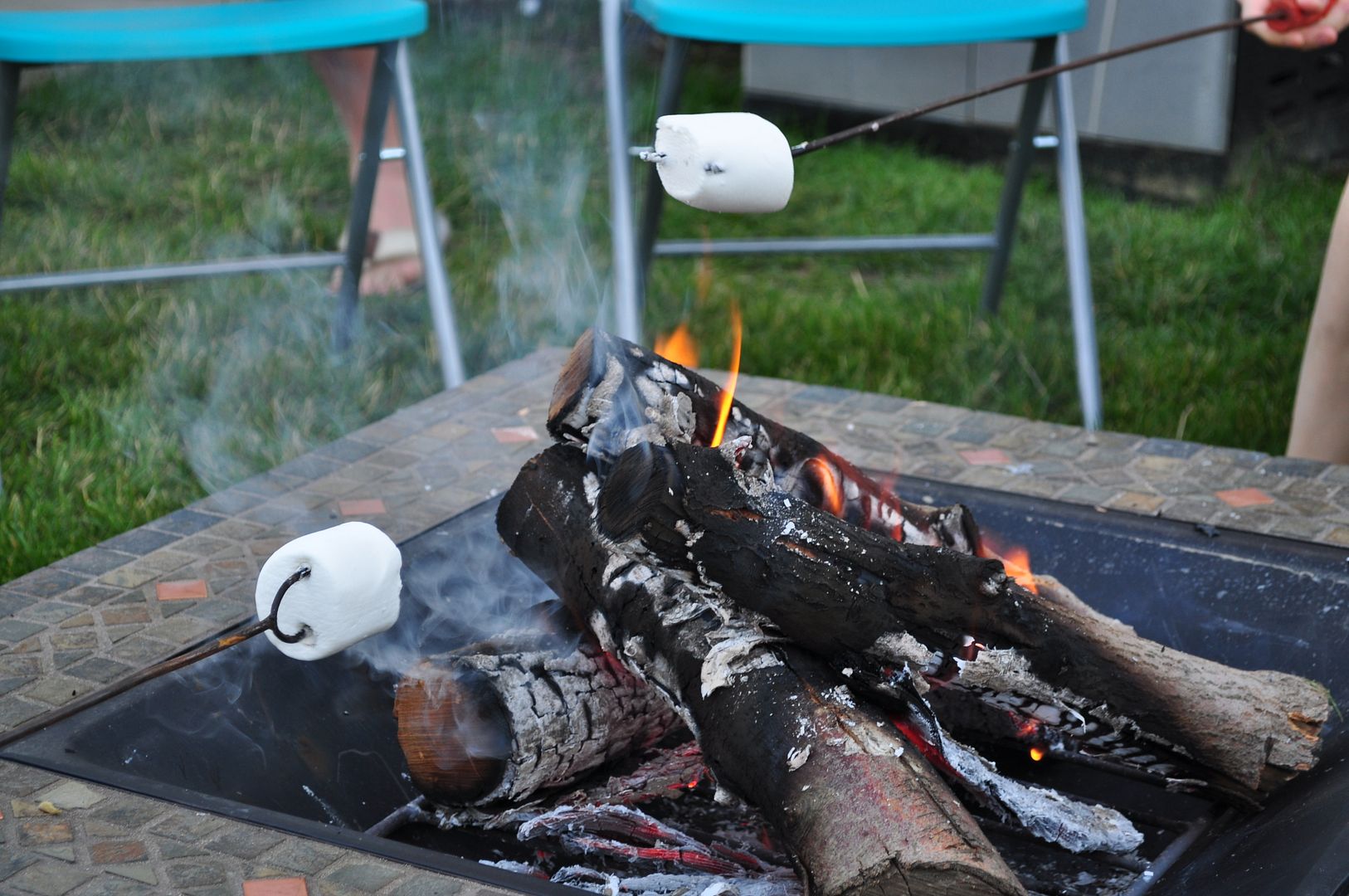 [
Avery and el Donaldo. Avery - as you can see - takes this roasting business
seriously.]
[
Jennifer creates a 'smores masterpiece
.]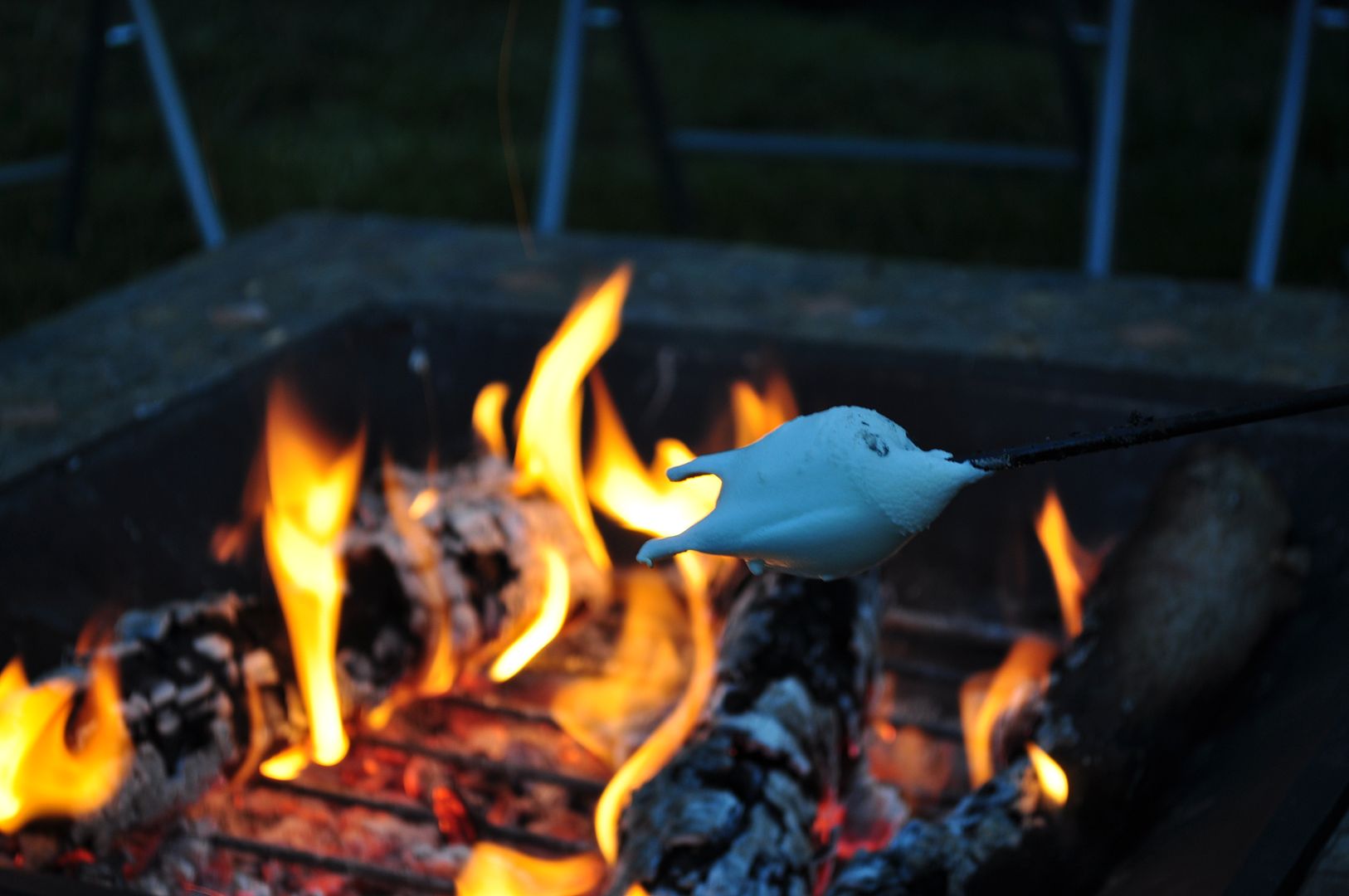 [
We got a good laugh out of this marshmallow - which seemed to resemble a turkey roasting on Thanksgiving day.
]
Alexandra and Lorelai returned home after everyone had left. They quickly took showers and got on their pajamas. Then we stayed outside looking up at the stars and enjoying the warm glow of the fire.
"We should do this more often,"
said Alexandra.
I concur.