The big day is here and we are ready!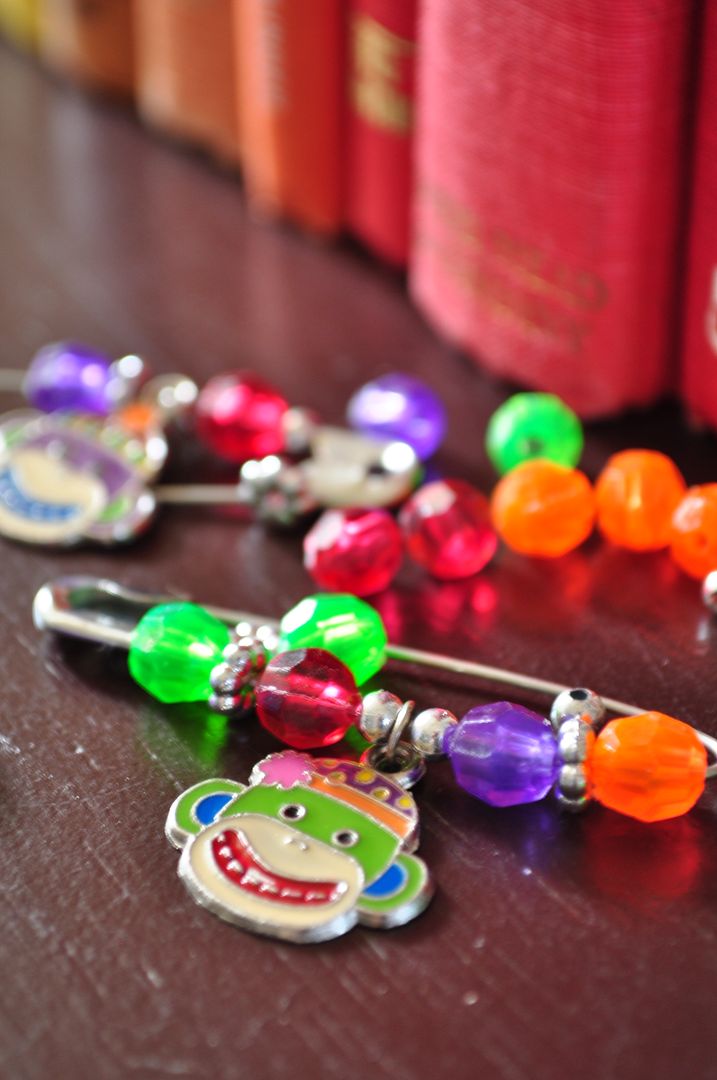 First....
We made a whole bunch of sock monkey pins for our family and friends to wear in honor of Elisabeth today. Because what represents Elisabeth better than a sock monkey? (They are her passion in life, that and binkies!).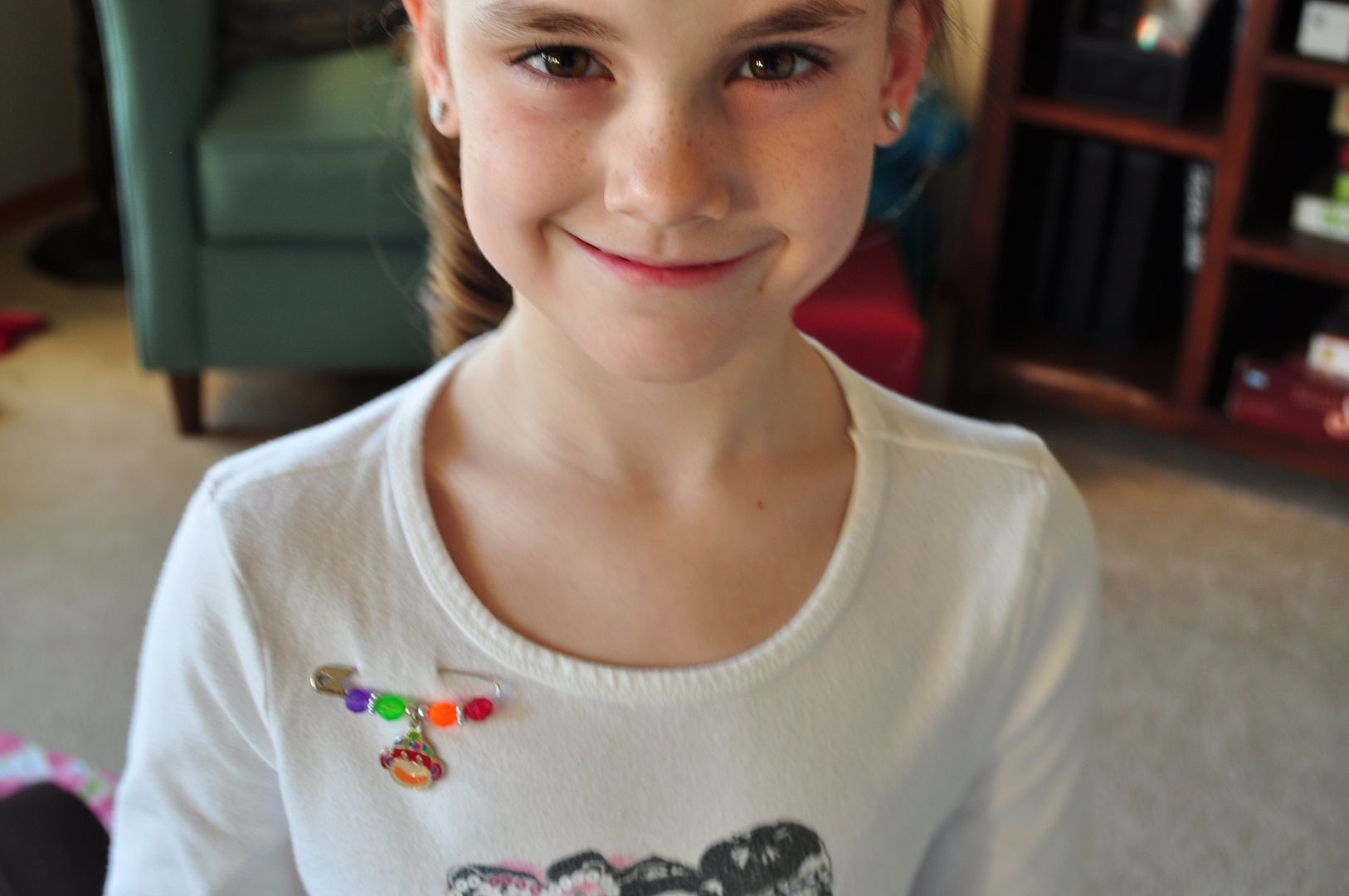 [Lorelai, modeling a sock monkey pin.]
And then....
My sister did
the most
amazing thing in the world.
Amazing
, I tell you! You see, I was
incredibly
disappointed because I wanted Elisabeth to have a pretty hospital gown for her shunt surgery, but seeing as it's only been scheduled since last week there simply wasn't enough time to order one.
That's when I got a text that said,
"I can SO do this"
along with a picture of the fabric she was purchasing.
I could not believe it!
First of all, I didn't even know that Jennifer knew how to sew.
Hello?!
How is she the most talented person on the planet? And second of all, I was
incredibly
touched. Her devotion and love for our family seems never ending. I am
so, so, so grateful
that she is
my
sister.
Here are some pictures of her making one of Elisabeth's hospital gowns (I say '
one
' because she made
two
coordinating gowns!):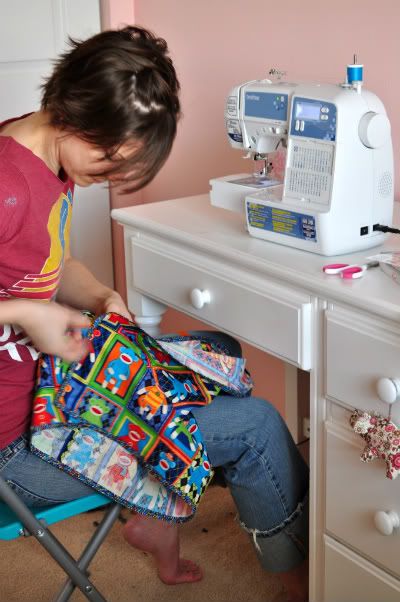 [That's
my
sister!]
And then Jennifer put us to work sewing buttons on the pockets, because she said that
the more love that goes into it the better.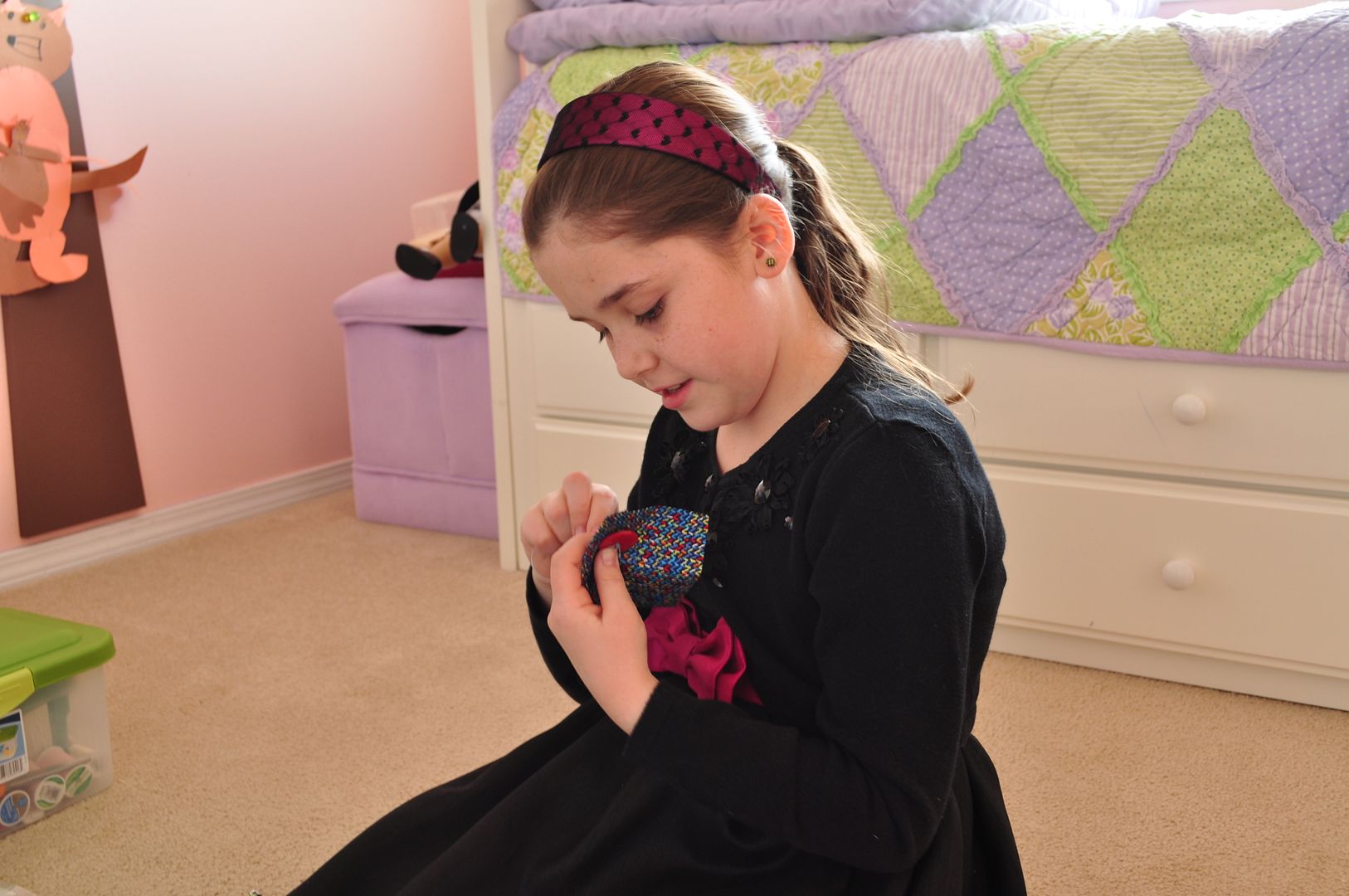 [Alexandra, my budding seamstress.]
[Me. This is as far as my sewing skills go.]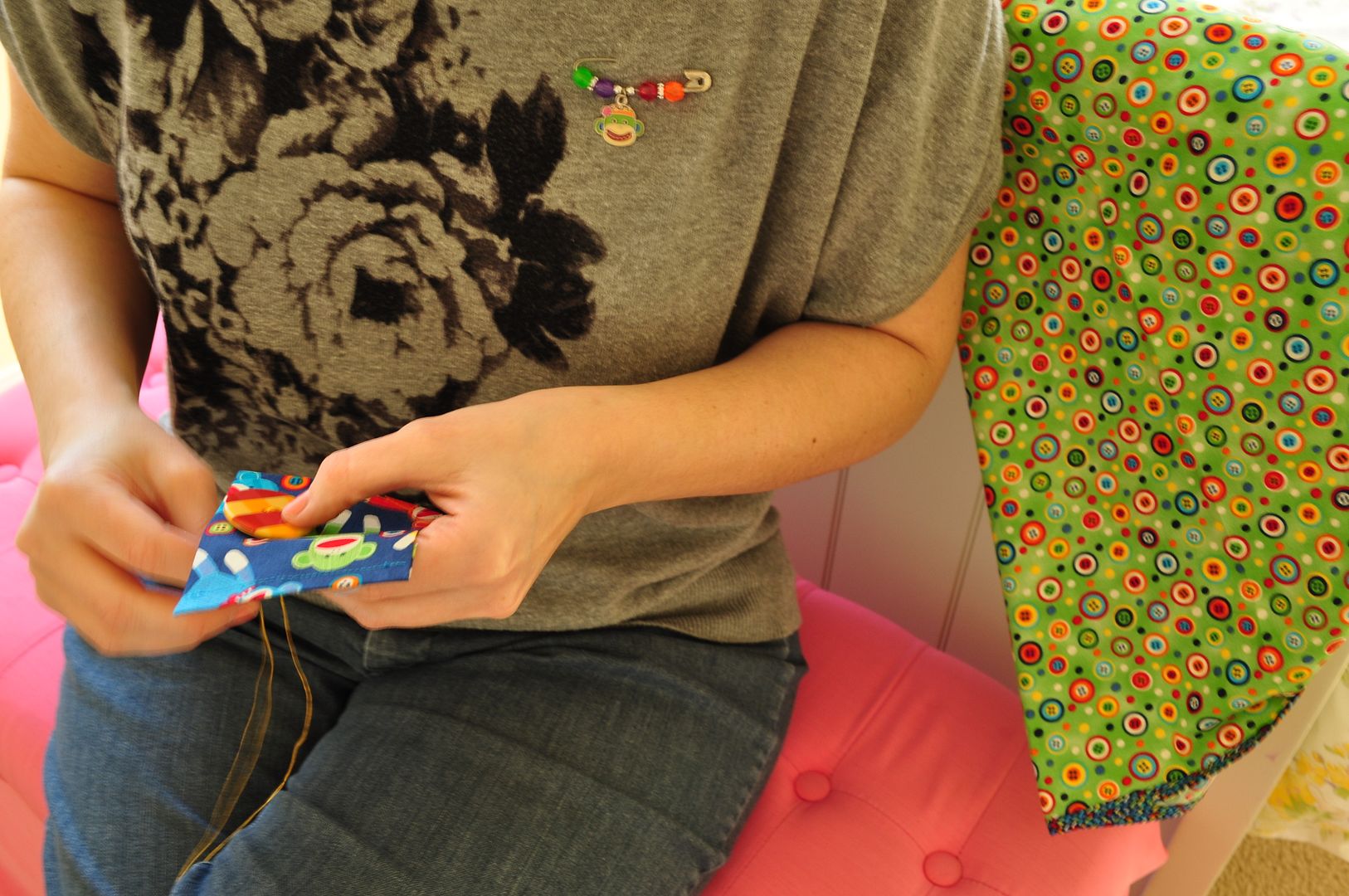 And now for the finished product: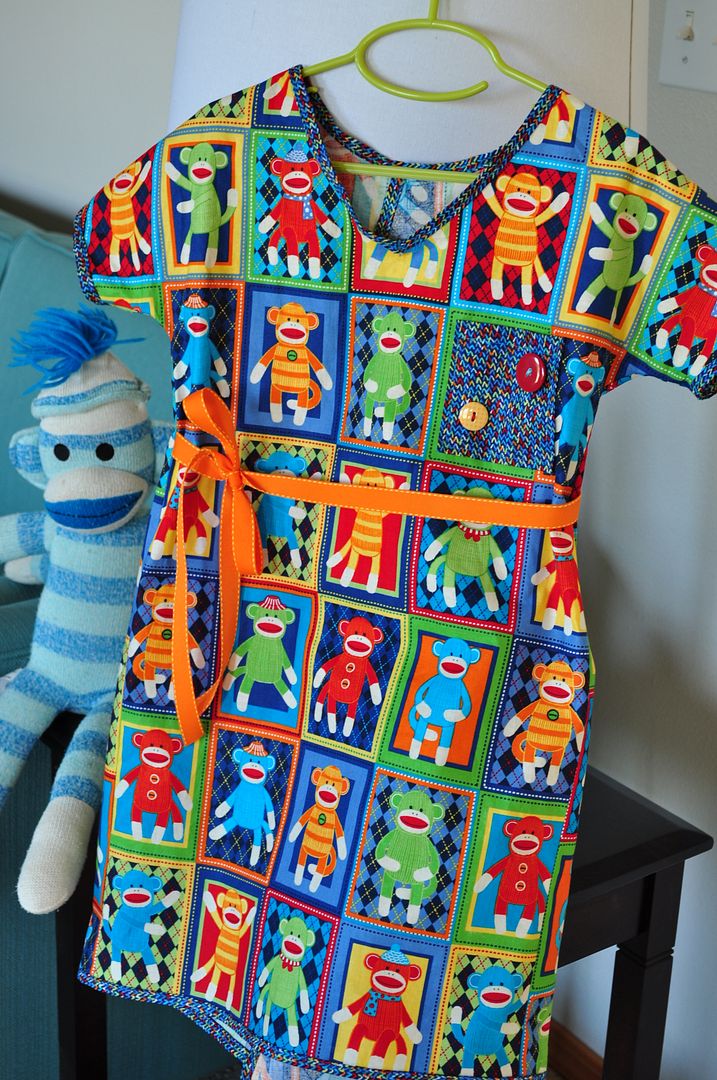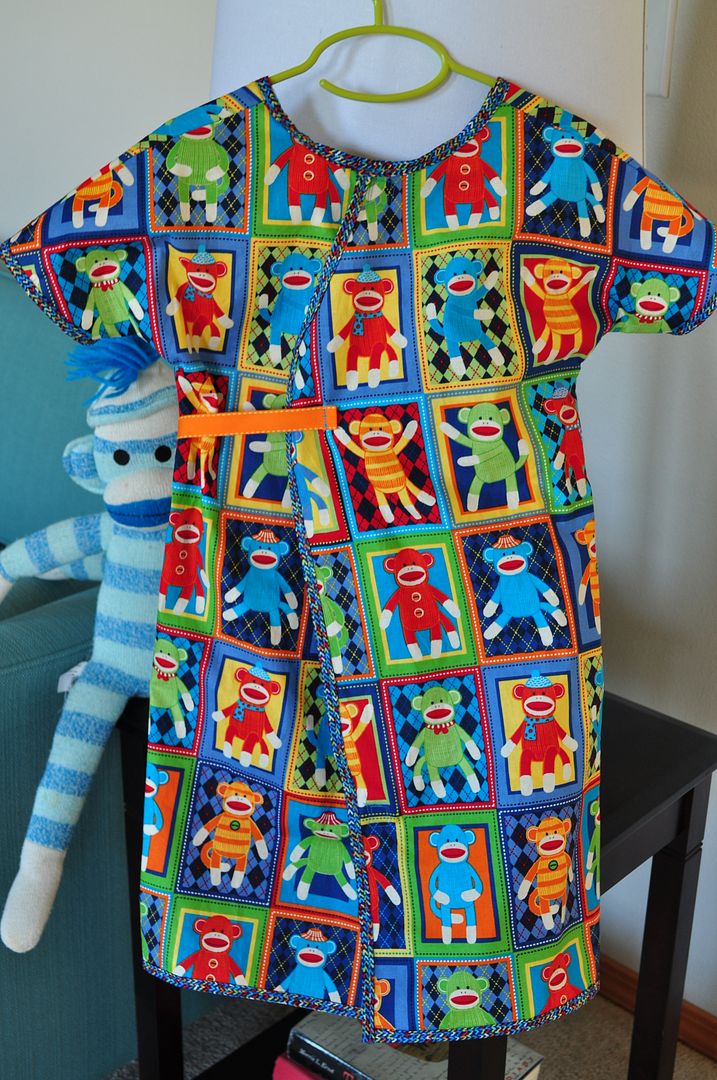 [Front...........................................Back.]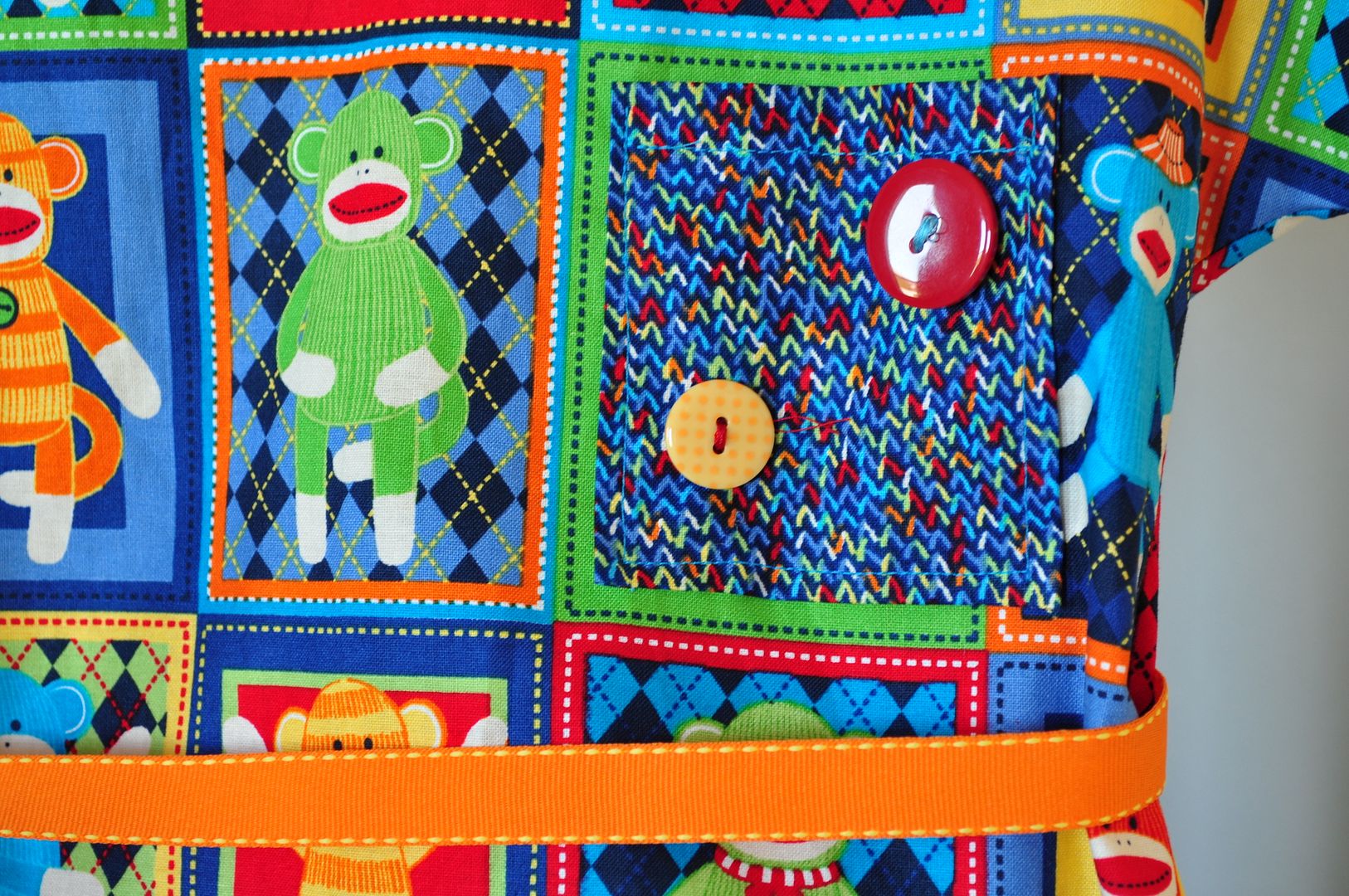 [Notice Alexandra's buttons? A fine job indeed!]
And the second one is
just
as darling - I'll be sure to show you pictures of her wearing both of them in the hospital.
Surgery is at 1:00 Pacific Time.
So send a thought or two Elisabeth's way if you have a chance!