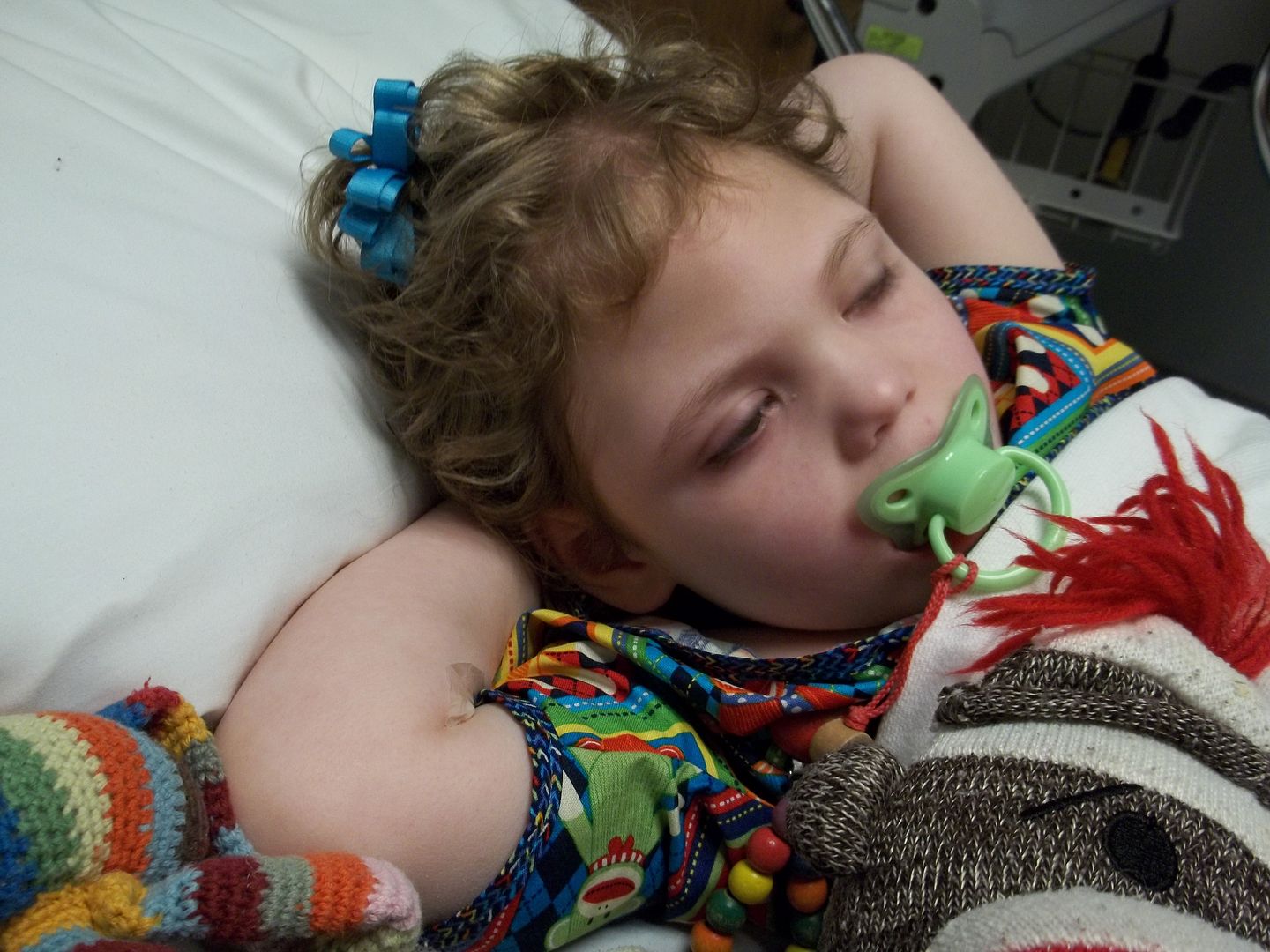 [Chillin' before surgery....no idea what was coming.]
S
o things didn't go quite as planned during Elisabeth's surgery yesterday. I figured that out as I watched the clock ticking away
past
the time they were supposed to be done with surgery. It ticked and ticked and ticked. I started feeling a little anxious because I knew
something wasn't right
. Finally, after two hours, Dr. G came out.
"That was a bit of a wrestling match,"
he said.
Then he proceeded to tell us that there was a considerable amount of scar tissue that had built up along the shunt tract - following the distal catheter down her neck, through her chest, and into her abdomen.
Apparently this is extremely rare in a child Elisabeth's age.
So Dr. G. had to carefully scrape it all away...all the way down the inside of her body. How he did that I do not know. Granted there were
four incisions
, but still.... (Dr. G's PA told me it was actually
'quite barbaric'
). Once that was all taken care of, he placed her new
medium pressure shunt
.
Elisabeth spent the rest of the day on morphine. She opened her eyes two times, other than that she has slept. Poor little thing, I can't imagine how sore her body must feel - ouch.
[Incision #1 - head]
[Incision #2 - behind the right ear]
[Incision #3 - chest]
[Incision #4 - Abdomen]
Thanks for all the well wishes. And a extra big thanks to my mom, who had this new sock monkey delivered to Elisabeth along with a get-well balloon! Thank you!