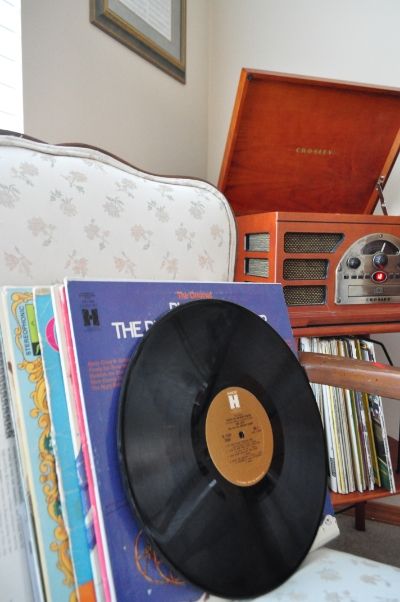 Old Christmas records are out and ready to be played!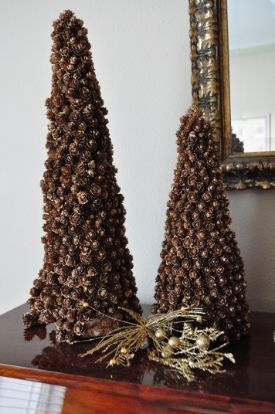 Gold always reminds me of my Grandma Coats. Gold was her trademark.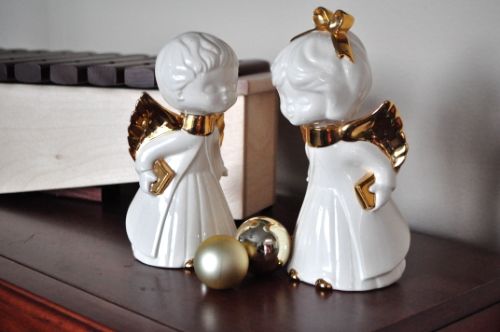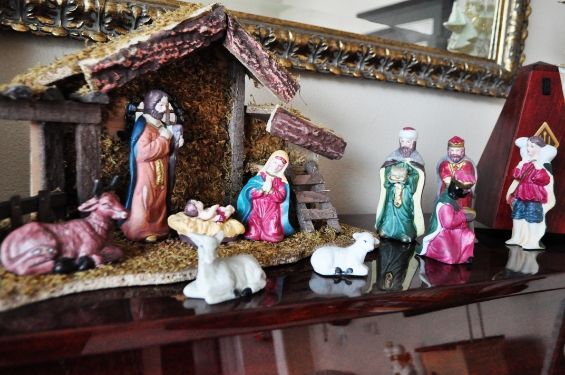 And in the front entry: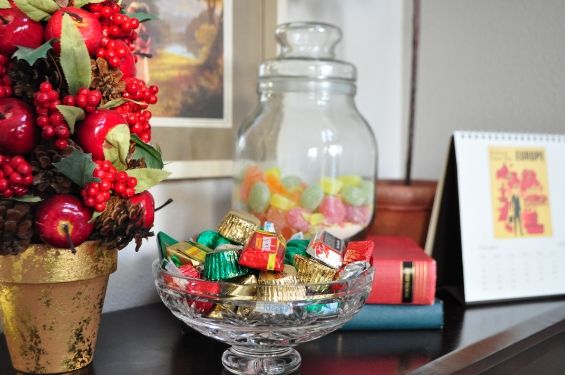 About that candy... While Lex, Lor, and Lizzie were at school yesterday, Elsa and and I stopped by the grocery store to buy a few items. While there we wandered through the Christmas aisle and she spotted a bag of chocolates wrapped in shiny, metallic wrappers. Because it is so fun to see her amazement at such things, I purchased the candy.
Once home, I took my candy dish out of the cupboard, filled it up, and placed it on the side table in the front entry. A few hours later I walked by and discovered it was empty!
Elsa ate the whole thing.
Ha ha ha! This child is truly loving life in America!!
(Never fear, we have since had a chat about moderation. There is now a rule in place where she must ask permission before indulging in a piece a candy!)