(As promised.)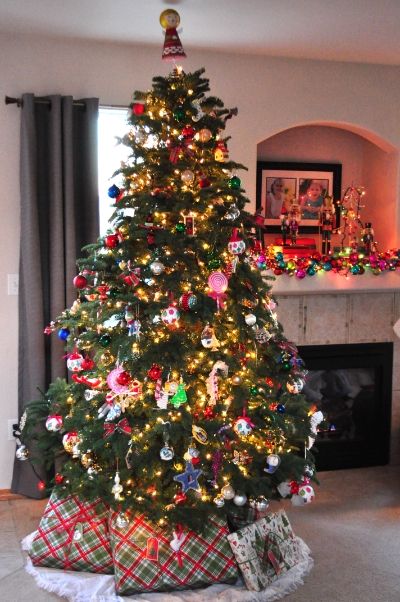 One of these years I am going to get around to making a beautiful garland of some sorts.
This is not that year.
Ha!
And check this out, Elisabeth's hair is long enough for a high up piggy tail!
All of her natural curl makes it look like a fancy (messy) up-do: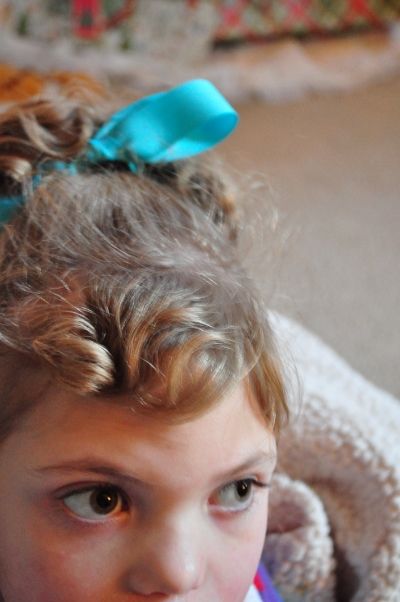 This hairdo is soooo 1955.