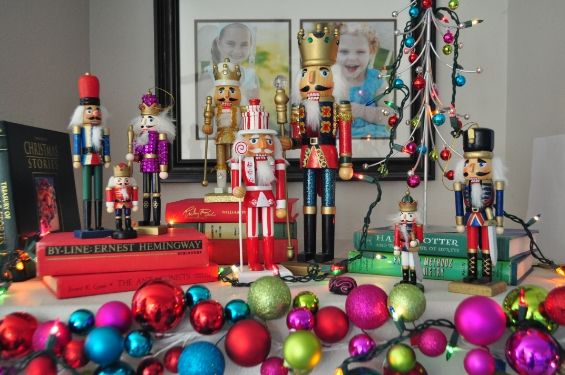 On Saturday night, Alexandra, Lorelai, Elsa, and I got all dolled up and went to watch one of our favorite Christmas traditions, Nutcracker.
We arrived at the theater early and found our seats. As we waited, Elsa starting acting tired and bored. All throughout the day I had told her that we were going to watch a ballet performance, but she still had no idea what was going on. Suddenly, the lights dimmed and the overture began. Elsa looked over at me with curious excitement. "You're going to love it," I whispered.
As the curtains opened I found my eyes on Elsa rather than the stage - this was a moment I didn't want to miss. And oh, what I saw! Elsa looked absolutely mesmerized! A smile spread across her face and her eyes twinkled with wonder and amazement. Out of all the firsts I have witnessed over the past month, this was by far the best.
I couldn't help but think,
"If only her mother could see her now."
Elsa was happy, oh so happy.
A mothers love for her child is the greatest thing in the world, there is nothing more powerful. I know this is what Elsa's mother, Seyba, wanted for her; this is why she was willing to say goodbye. Not only did she want her to have food, shelter, and an education...but she wanted her to be happy.
So as the days and months and years tick by, I will think of her mother with each smile that I see. And I will think, "This is for you, Seyba."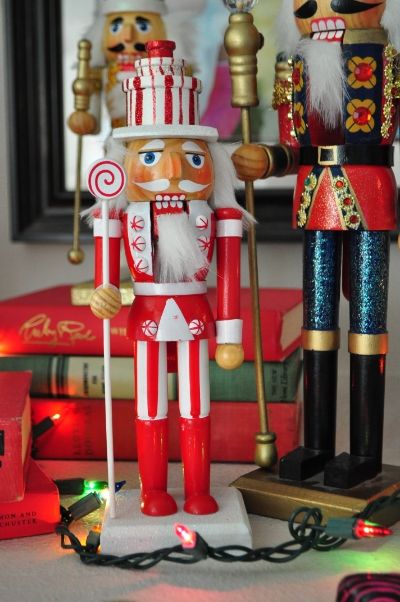 We add a nutcracker to our collection each December.
This year Elsa made our selection.