Y
esterday was my first day off from
Les Miserables
in a week. But it was
hardly
a day off! Elisabeth and I had to wake at 4 am to make it to Spokane in time for a day full of appointments.
It went something like this:
Check in at surgery center
Call neurologist to come turn off her VNS
MRI for an hour and a half
Recovery room to wake up from anesthesia
Over to radiology to have a shunt series done.
Upstairs to the neurology department to have VNS turned back on (has to be turned off for and MRI)
Take a break here to enjoy the view eat an apple: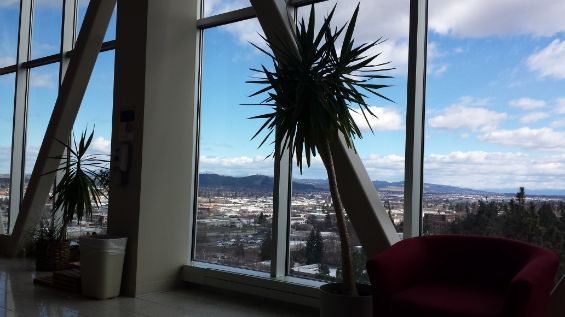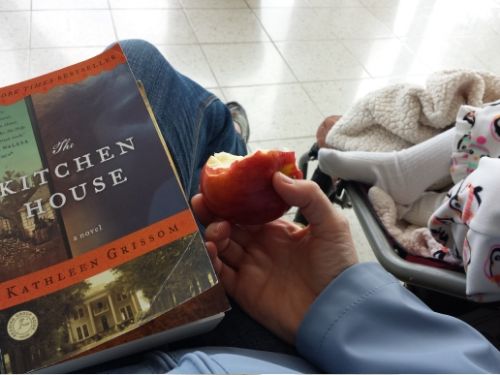 Appointment with the neurosurgeon
Get her shunt reprogrammed (The MRI messes with it)
Review her scan:
The image on the left is last year, the image on the right was from yesterday. As you can see, the ventricles in her brain have stayed the exact same size. This is good and means her shunt is doing its job!
We then discussed her
syrinx
. Because she had the VNS placed, she cannot have an MRI of the spine because it would burn out the coils (or something like that). This makes it very tricky to keep an eye on the syrinx. We decided that we would go ahead and try at CT scan, though most likely the shadow caused by the VNS will cover the syrinx (or something like that) (you know how medical talk goes).
We went to the imaging center for a CT scan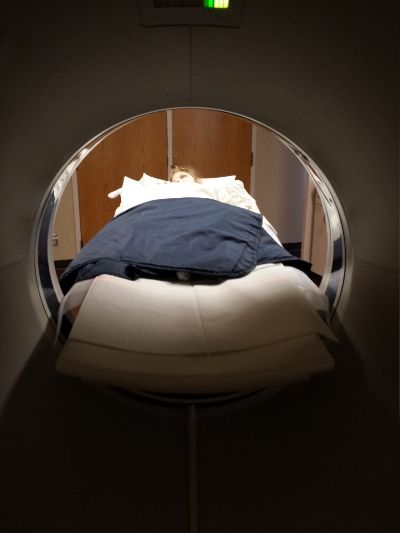 It was a very productive and successful day. Somehow I enjoy these little daytrips to Spokane with Elisabeth. I like knowing that I am doing everything I can to make sure she has the best medical care possible.
As I walked past the hospital gift shop my eyes landed on this: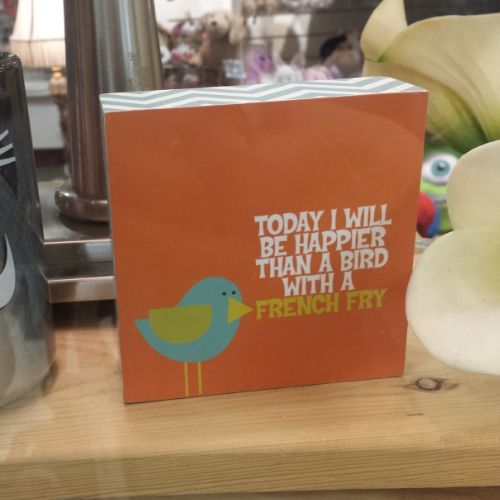 I walked about another 10 feet before I processed what I had just read. Then I had to go back and take a picture because that is just about the funniest saying I have ever read.

I think it'll be my new motto for life.