L
orelai's gymnastics team held their annual banquet last night to honor the girls at the end of the 2014 competition season. This was Lorelai's first season competing and we saw
tremendous
growth between the first and last meets. These girls put in hours upon hours at the gym - and it shows - Lorelai is literally a solid mass of muscle!
I am so proud of Lorelai, at the skills she has learned this year, as well as her ability to carry on during the times that it seemed too difficult to handle (think 3 hours straight of conditioning.)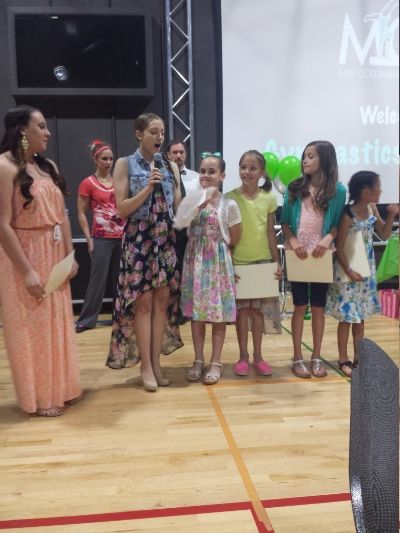 Lorelai Leigh, being recognized by her coach, 'Froggy'.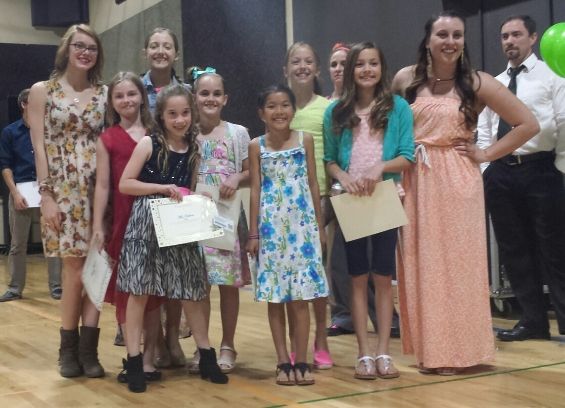 The level 3 competing team.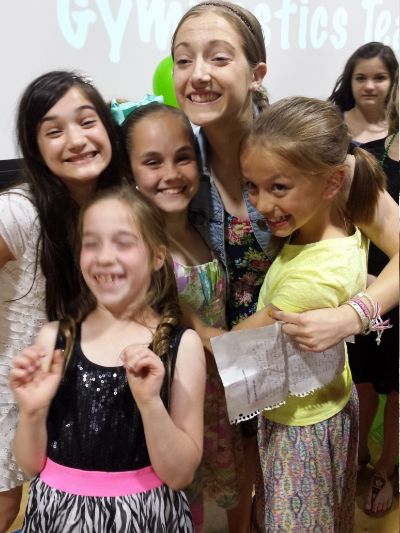 Enough fun, now back to the gym!
;)