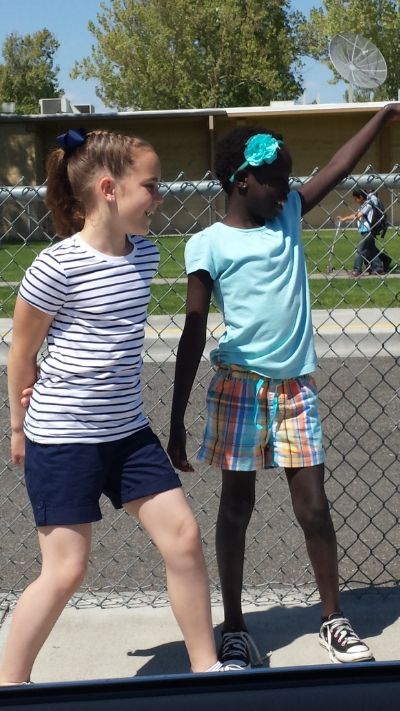 I
was looking at the girls standing outside the van and quickly snapped this picture to capture the moment.
All I ever wanted in life was to be a mother. And here I am, this is my moment, this is my time to raise them and love them and watch them discover the world.
I feel so lucky in life. And so very happy that my dreams have become my reality.