E
ver since Elsa joined our family, people have been asking what extra curricular activity we were going to have her do:
'Lorelai is the gymnast, Alexandra is the musician, what will Elsa be?'
My answer has been that we wanted to give her time to settle in first. Then we would start exploring her interests.
Well, yesterday was that day. Elsa and I went into the parlor and I gave her her first ever piano lesson. She was over-the-moon excited! After seven months of watching her sisters developing their own talents, she was ready to do the same.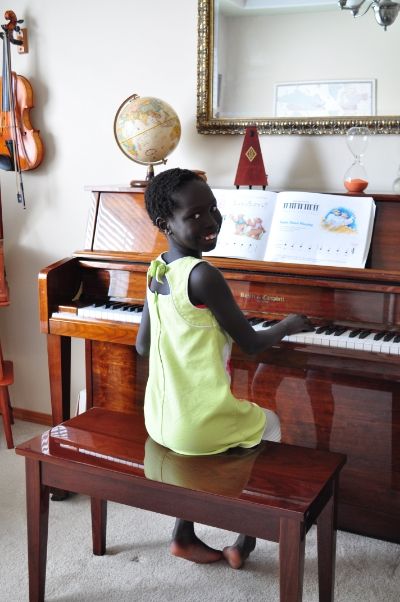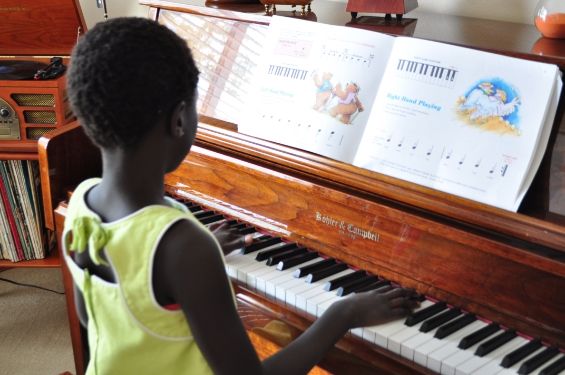 The best part about me being her teacher is that we can have daily lessons rather than once a week. So we will spend half an hour together at the piano each morning and then she can practice on her own periodically throughout the day. Expect frequent recitals right here, at The Far Side of Complexity!