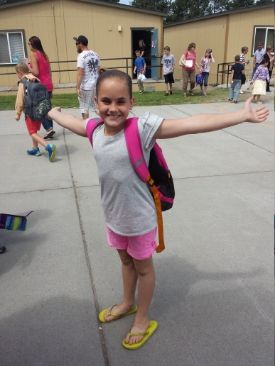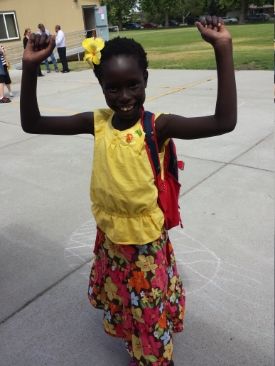 To thank their teachers for a wonderful year (and a wonderful education!) the girls gave them pineapples. We figure you can't go wrong with a pineapple.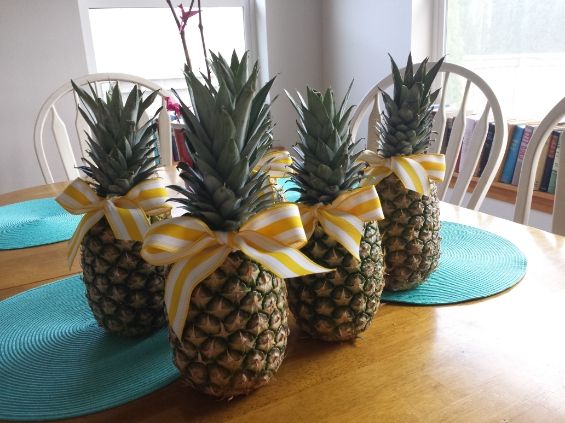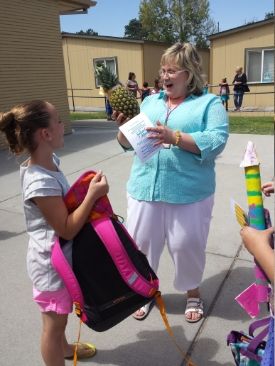 [Delivering pineapples to beloved teachers.]
At the end-of-year assembly, Alexandra was called up over and over and over again to receive awards, be recognized, and to perform. She did solos on her guitar and violin, and performed in several group ensembles as well. Alexandra was very involved this year - working in the library, serving on the crossing guard, and playing with the orchestra and marimba band. Let me just say, it was her day to shine! Words cannot express how I felt yesterday, watching Alexandra. She is an outstanding student and always strives for excellence. I am so excited to see what the future holds for her!
[Alexandra, performing violin, with me accompanying her at the piano. Thank you to whoever texted this to me - I didn't recognize the number.]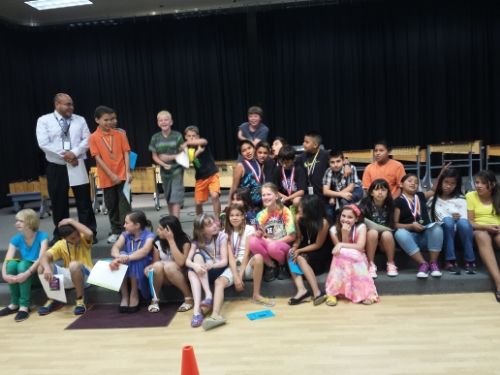 [Lex, with her dual language class. This group has been together since kindergarten!]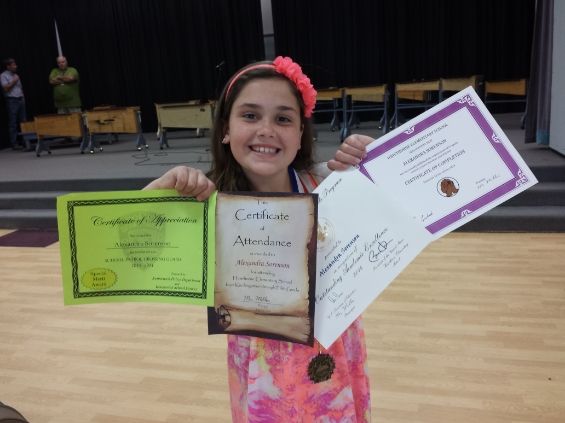 Now off to middle school!