Documenting our days going here, there, and everywhere.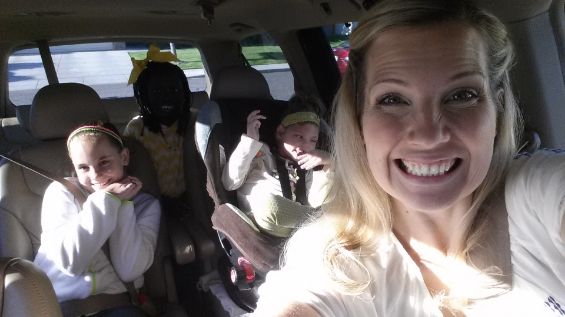 I'm digging the big yellow hair bow on Elsa.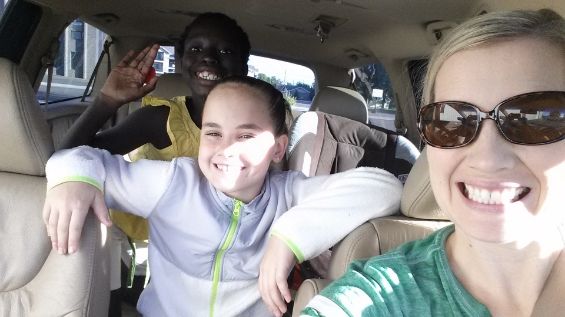 Either I'm crooked, or my sunglasses are.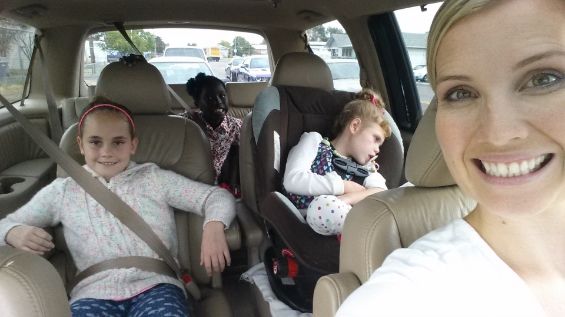 You can tell Lex is in middle school now...she isn't in our morning selfie shots.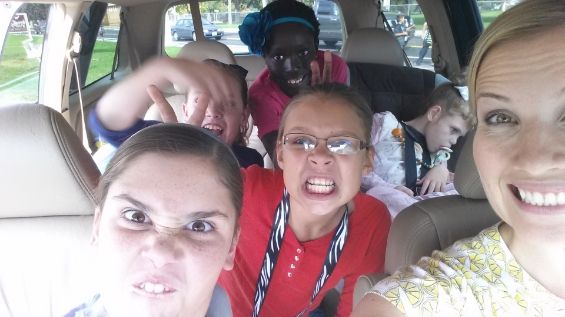 There she is! (With a friend along for the ride). Do you like how Elsa is giving her bunny ears?
A flower wreath and a peace sign. Alexandra is so hippie.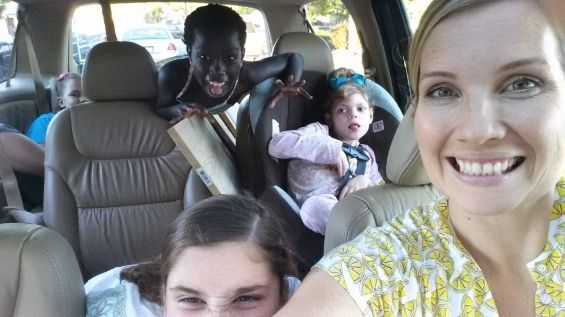 Ha! Elsa is fierce!