T
here is nothing, and I mean
nothing
greater than seeing your child's dream come true.
On Tuesday morning, as I was about to drop Alexandra off for her first day of 7th grade, I checked my phone and saw an email that will forever change her life: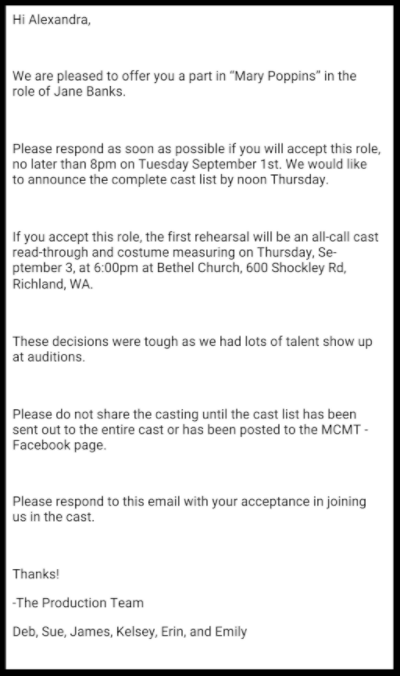 She had successfully auditioned and been cast as Jane Banks in Mid-Columbia Musical Theater's upcoming production of Mary Poppins. Her biggest dream had just come true.
Immediately the tears started flowing, she was overcome with joy.
That moment will forever be in my memory. A perfect moment where I saw my child realize that she could and was achieving her dreams. My heart about burst with pride, excitement, and gratitude.
As she got out of the car, drying her tears best she could, I said,
"Hey, Alexandra....you are Jane Banks and the Vice President of this school."
She smiled and walked away to conquer the world.
She's going places big. But first, she's got to go fly a kite.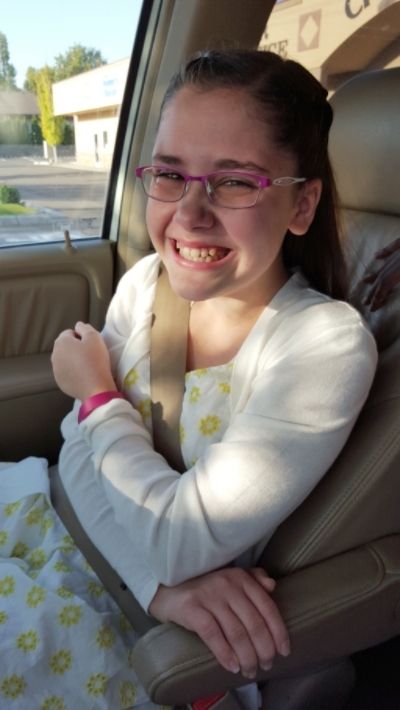 [Alexandra, the moment she found out she was cast as Jane Banks. Those are the happiest of tears!]