5
years ago Donald gave me a
Kindle
for Christmas. It became my companion everywhere I went and oh, all the adventures we had together! It traveled with me around the world to Europe and to Africa. And as it accompanied me on
my
adventures,
it
took me on adventures, too. For within that small device was a vast library. A library that could take me throughout the universe and across time. Indeed, there was nowhere that my Kindle and I couldn't go so long as I had an imagination.
Then, in
August of 2013
, I picked it up to find a shattered screen. I was devastated. It felt I had lost a friend. And I, who simply hates keeping things without purpose, and who has very little thought for sentiment, couldn't bring myself to throw it away.
So I kept it.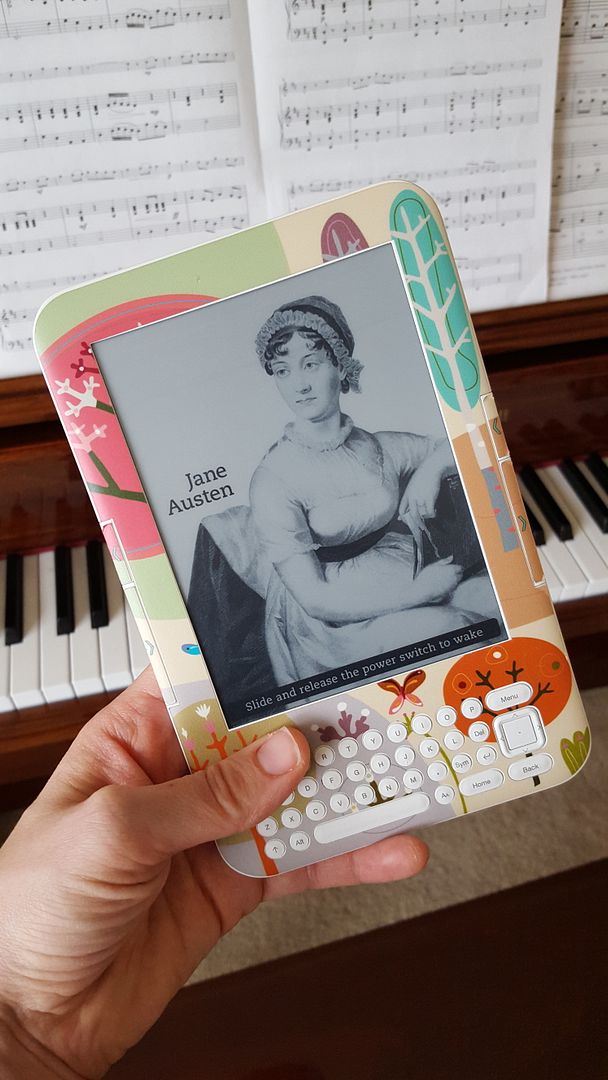 Fast forward to this past Sunday morning. Donald handed me a gift and when I opened it tears filled my eyes. It was my Kindle, restored!
Donald told me how months previous he had seen an identical model at an estate sale. He bought it and watched videos online to learn how to replace the screen. The result was a success. My beloved Kindle is as good as new. And oh, how giddy I get when I think of all the adventures we will once again embark on together.