A
s we set were decorating our Christmas tree a few weeks ago, I was telling my children about Christmas at my house growing up. And then, suddenly, I said
"Let's go! Let's go to Oma's house for Christmas!"
And that was that.
So on December 22nd we packed up the van and began the long journey south, arriving Christmas Eve to my mom's - which is absolutely magical when decorated for Christmas.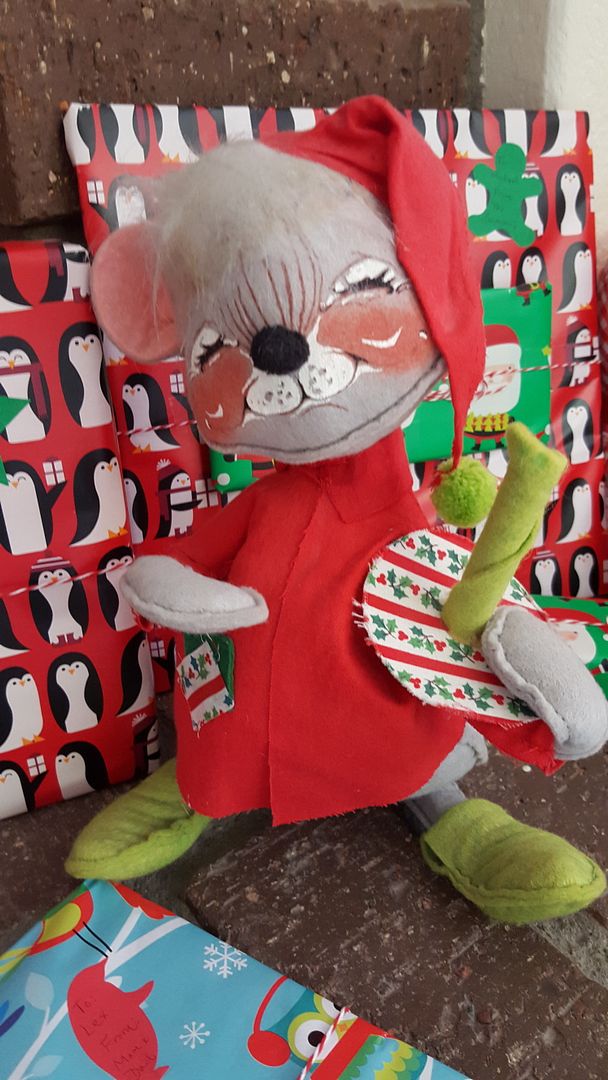 Elisabeth, lounging in the family room with view of the roaring fire and the Christmas tree: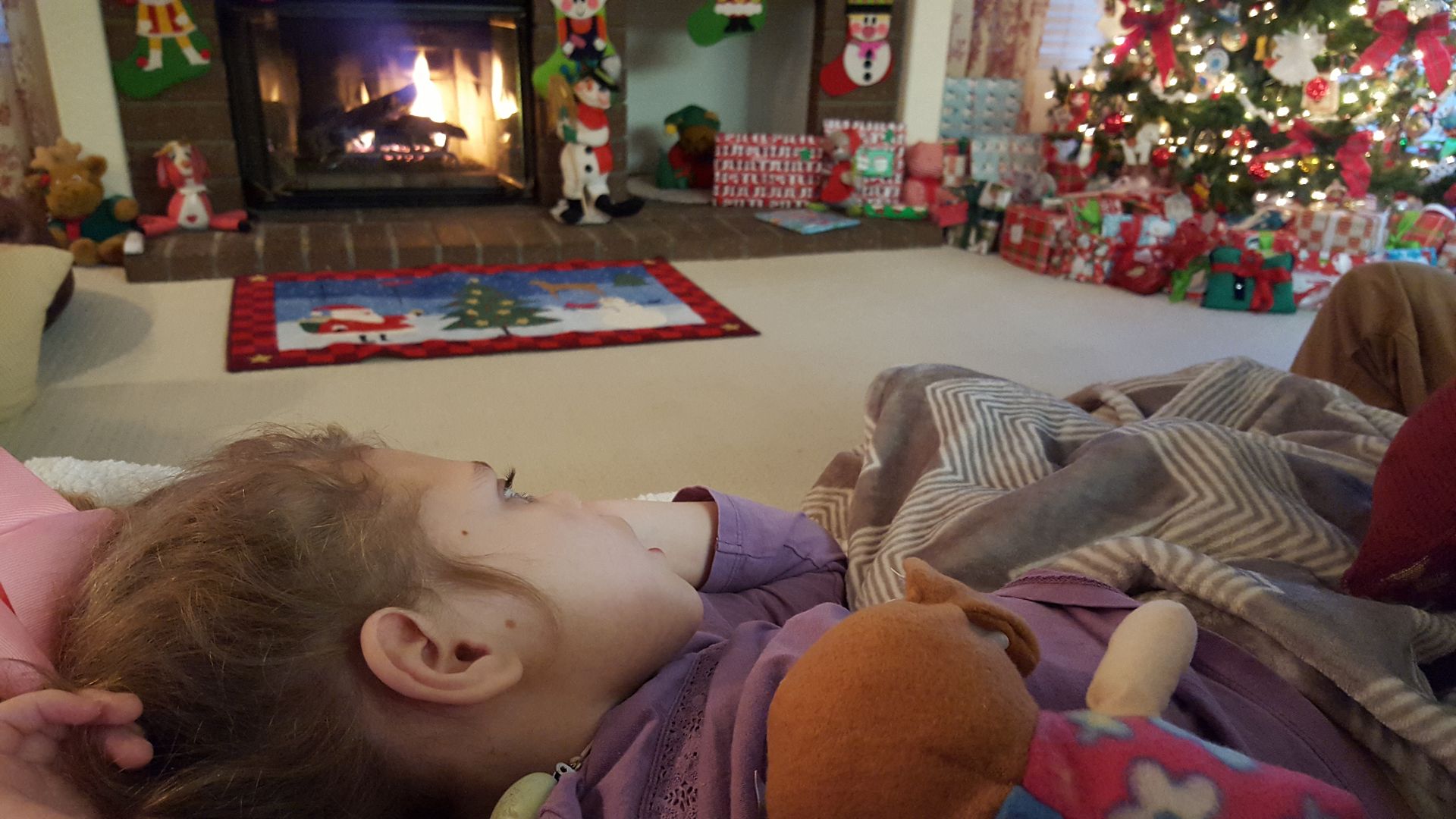 Not a creature was stirring, not even a mouse...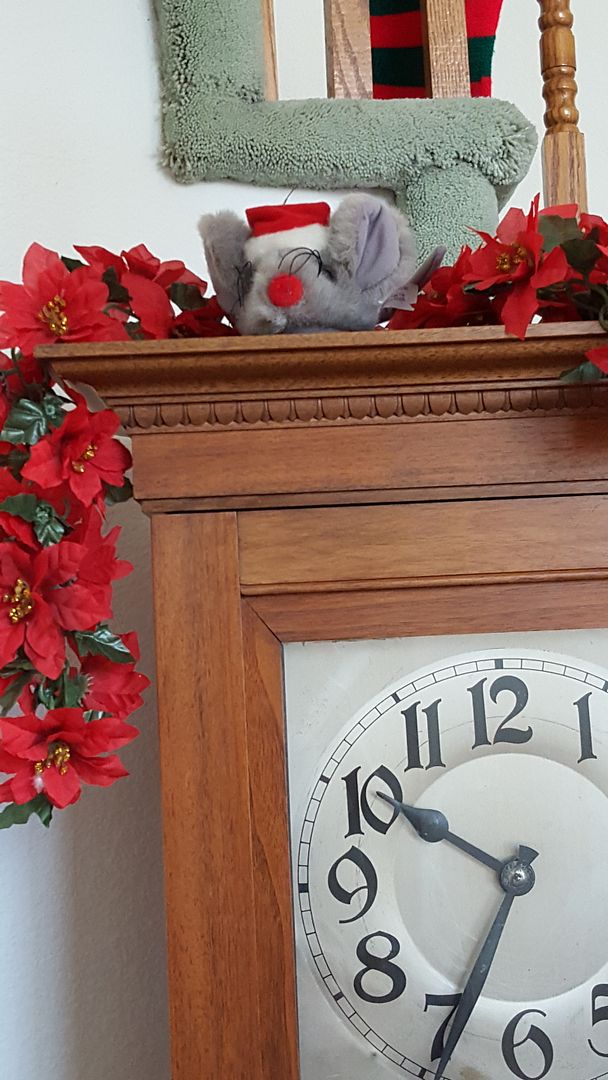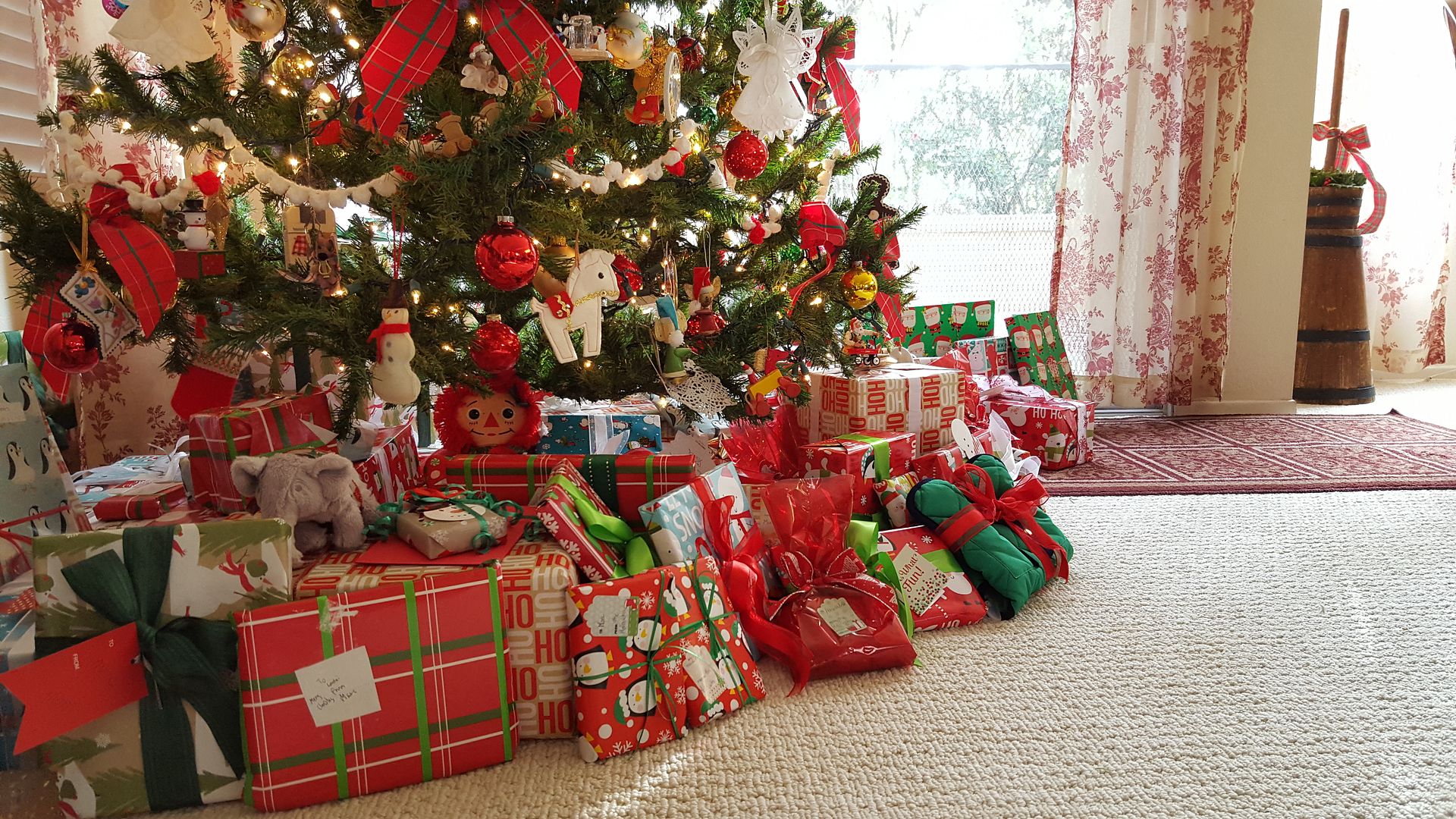 Before leaving for California, we celebrated an early Christmas with our family in Washington. Grandma and Grandpa Sorenson gave each of the girls a Kindle Fire. I get a kick out of seeing Elsa use it and comparing it to the life she lived just two years ago in Ethiopia. What a stark contrast!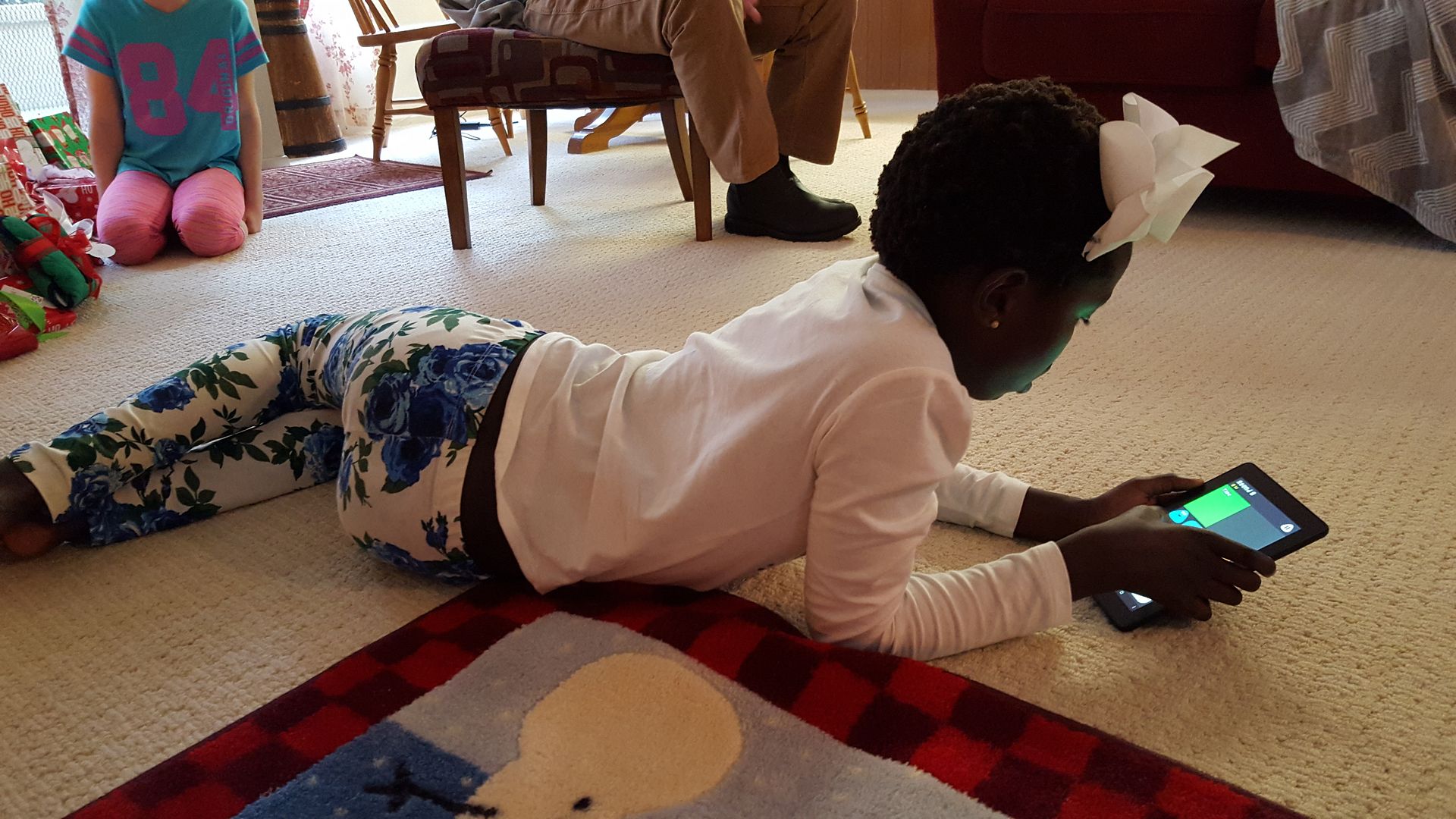 It filled me with joy to see my children in my childhood home for Christmas, to know they were experiencing it as I did.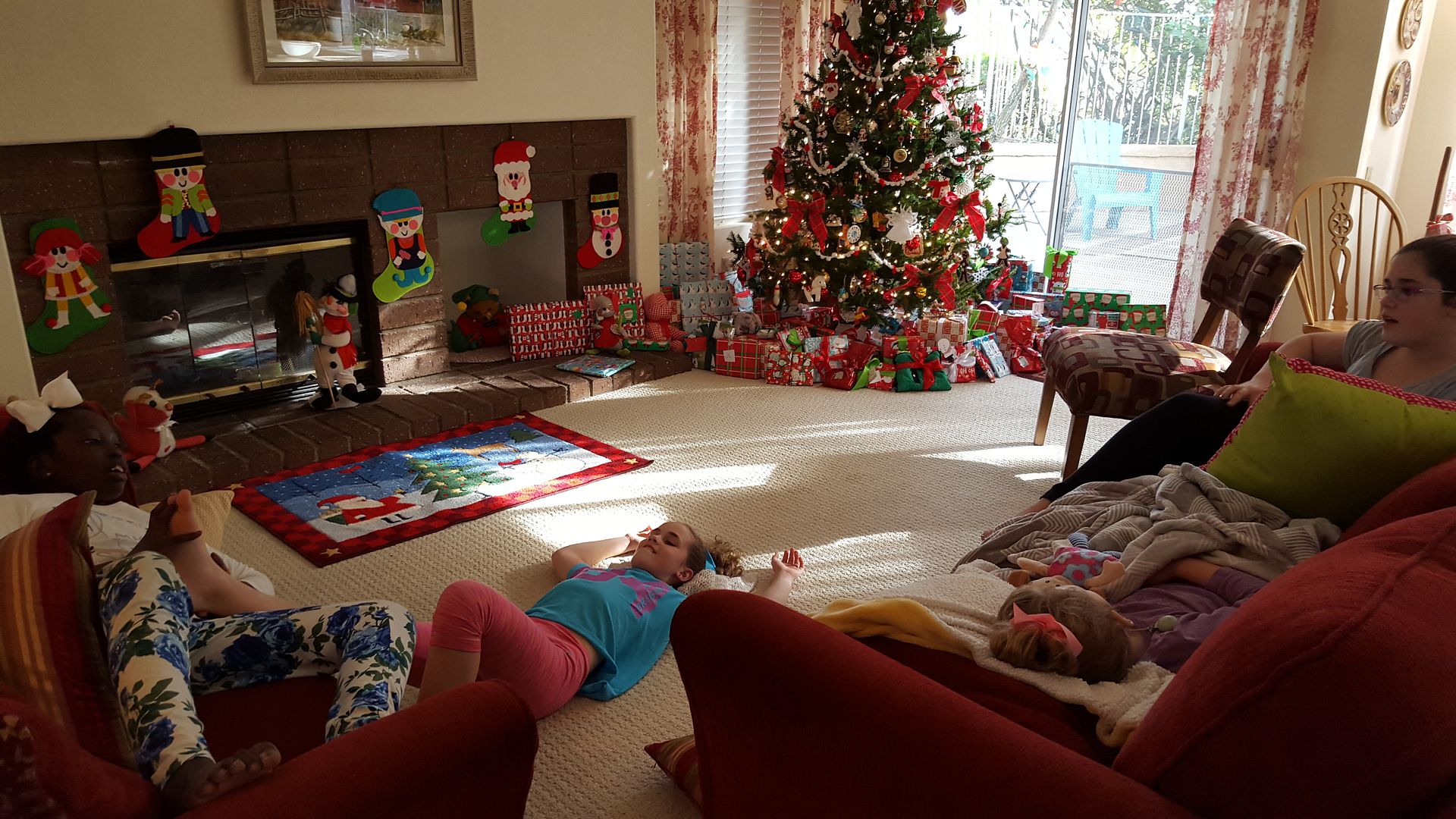 Among all the treasures at my mom's house, Elsa found this Christmas Golden Book. And in it, my name: upside down and backwards! Ha!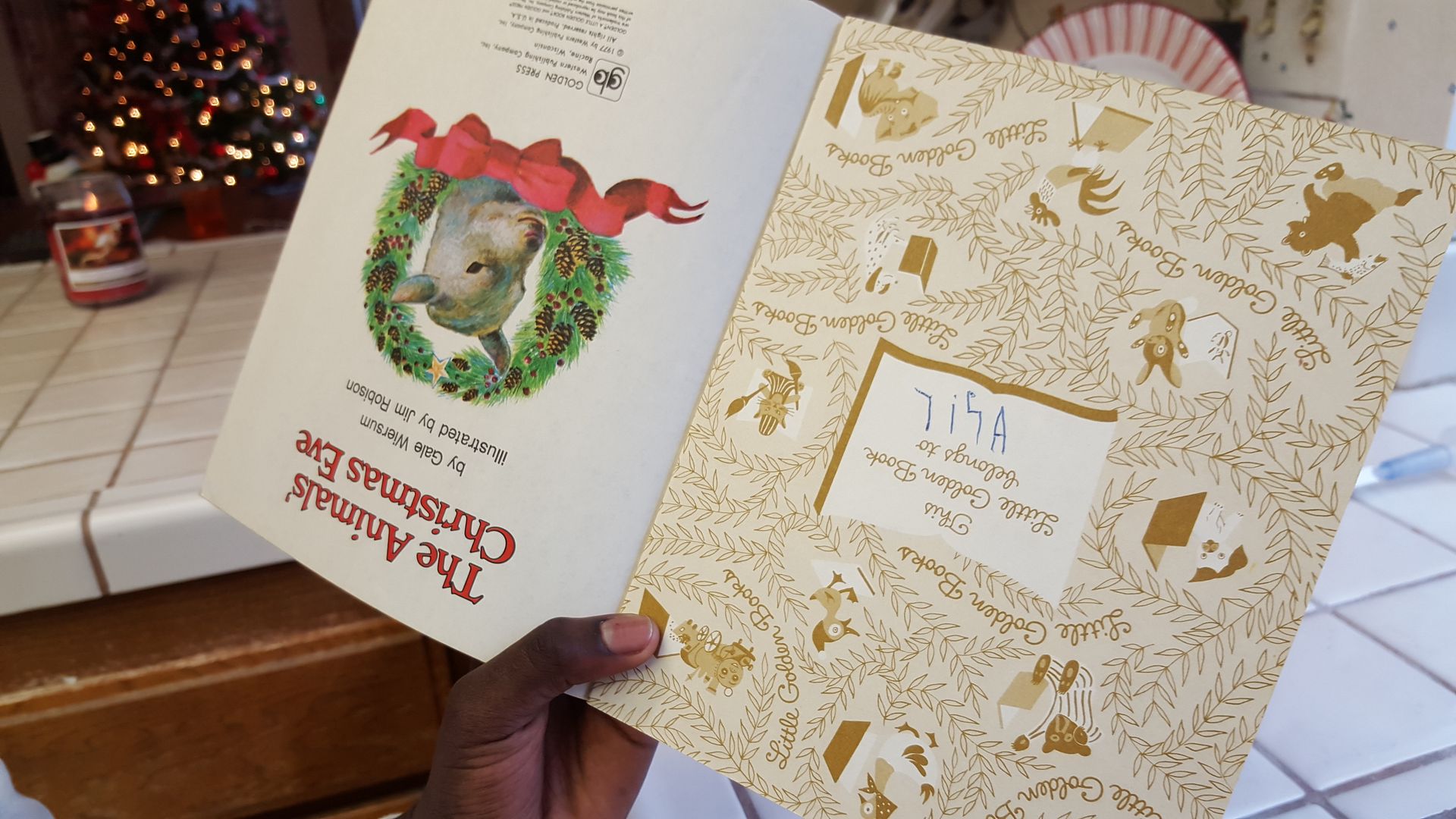 'Twas the Night Before Christmas
...