Yesterday was Family Reading Night at Lorelai and Elsa's elementary school.
An author,
Lisa Harkrader
, had visited the school during the day and was in the library that evening so that the children could meet her, ask questions, etc. Elsa had told me as soon as she got home from school that she wanted to read Harkrader's book,
The Adventures of Beanboy
. I assured her we would purchase it and Elsa even got three bookplates signed by Ms. Harkrader last night (there are three books we plan to buy).
[Elsa and Lisa Harkrader. She is holding up the signed bookplates to put in her new books!]
While in the library, Lorelai, who is a library helper, showed us the part of the library she is in charge of: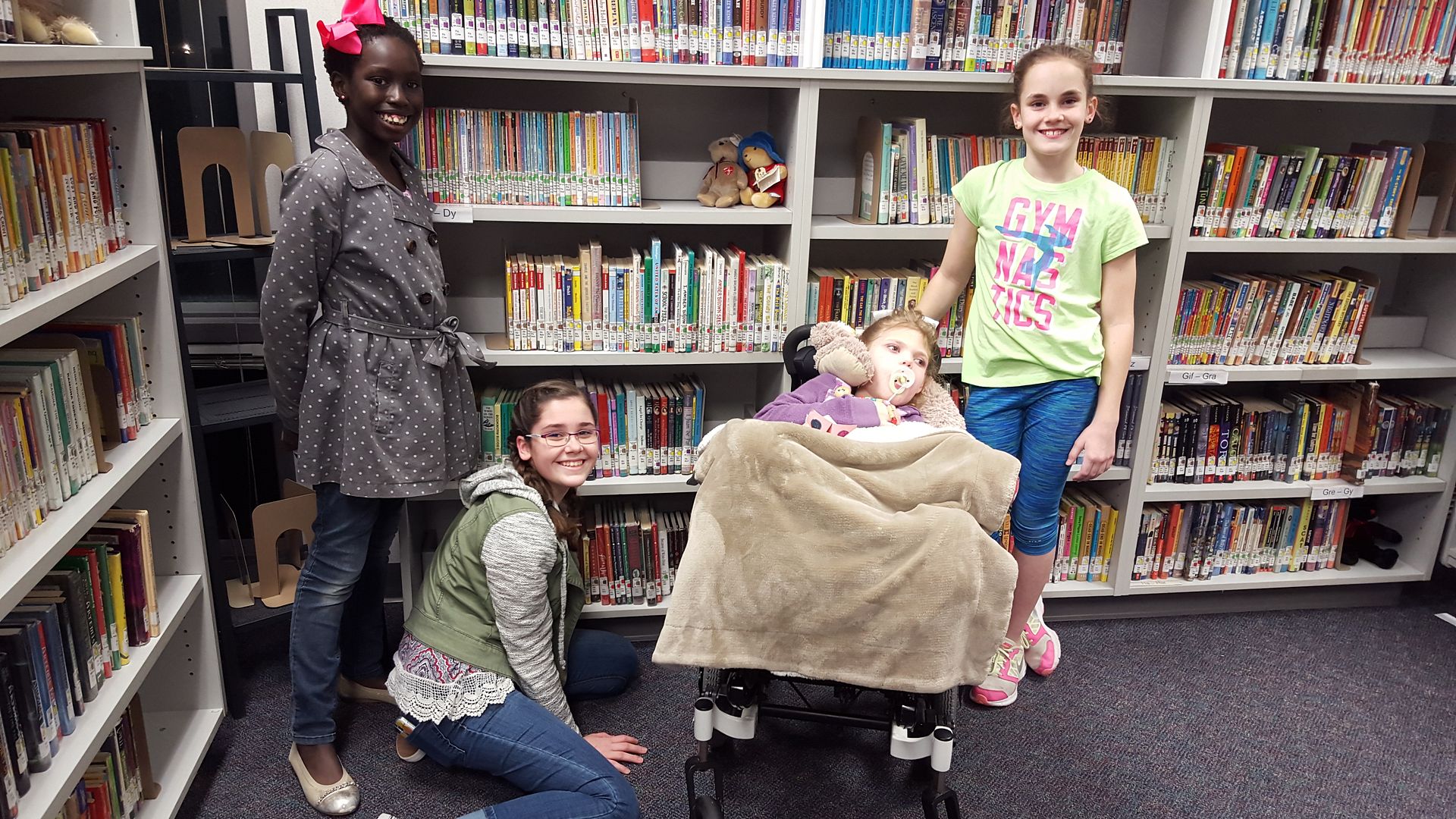 This is one of my favorite pictures ever of my daughters. First of all, they are in a library...which I love. Second of all, it just highlights each of their personalities and stage of life right now. Elsa, so girly, Alexandra, looking like a teen, Elisabeth, the forever baby, and Lorelai, the super athlete.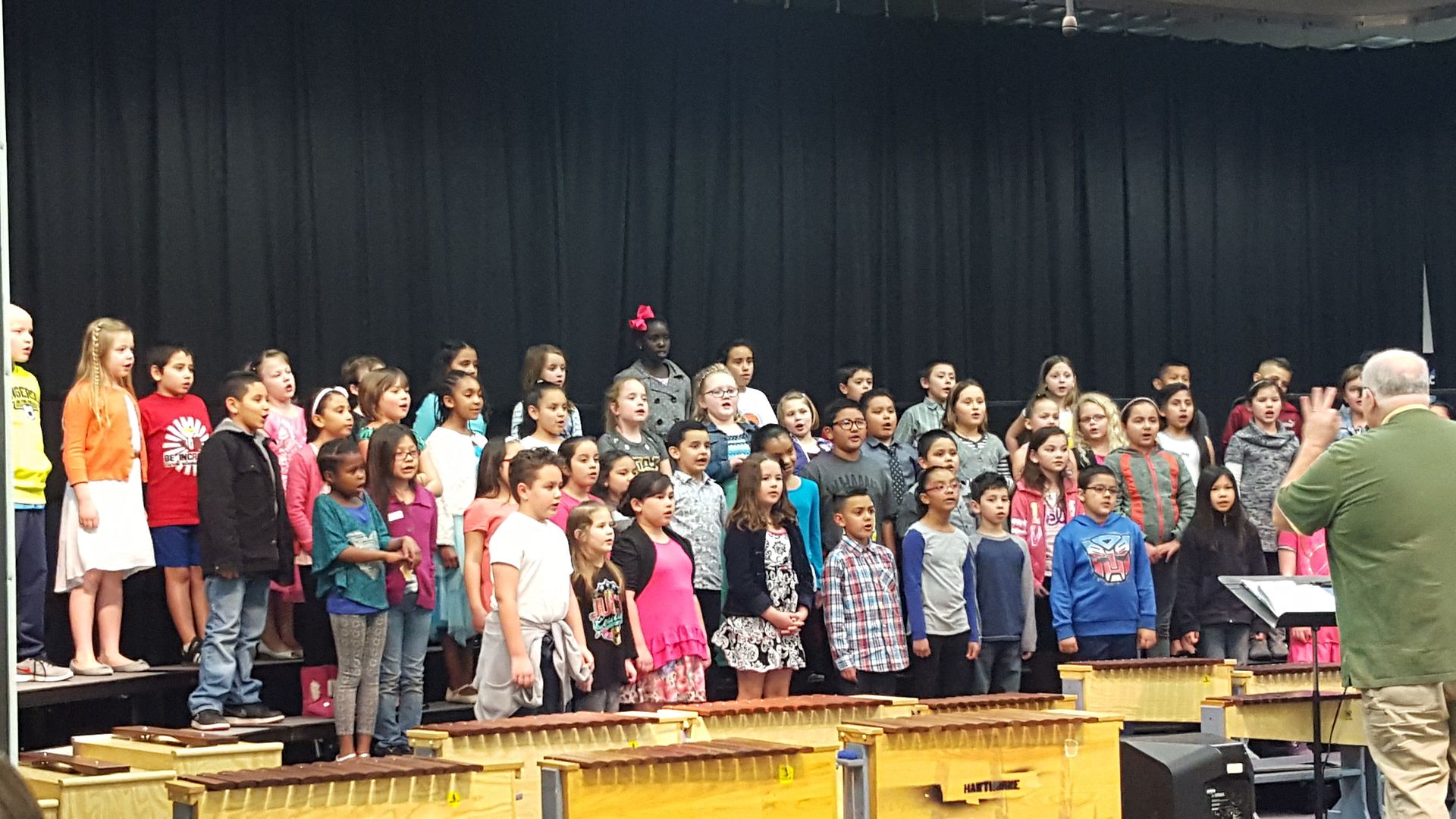 At the end of the evening, all the 2nd graders reported on stage to put on a performance for the parents. There is Elsa, on top and in the center, that big pink bow just popping against the black curtain behind her. She was so nervous! It was cute!!! I am so proud of her!!!