W
e left with smiles, optimism, and excitement on our two
-
day drive to Southern California where family, the aquarium, the ocean, the museum, and Disneyland awaited us.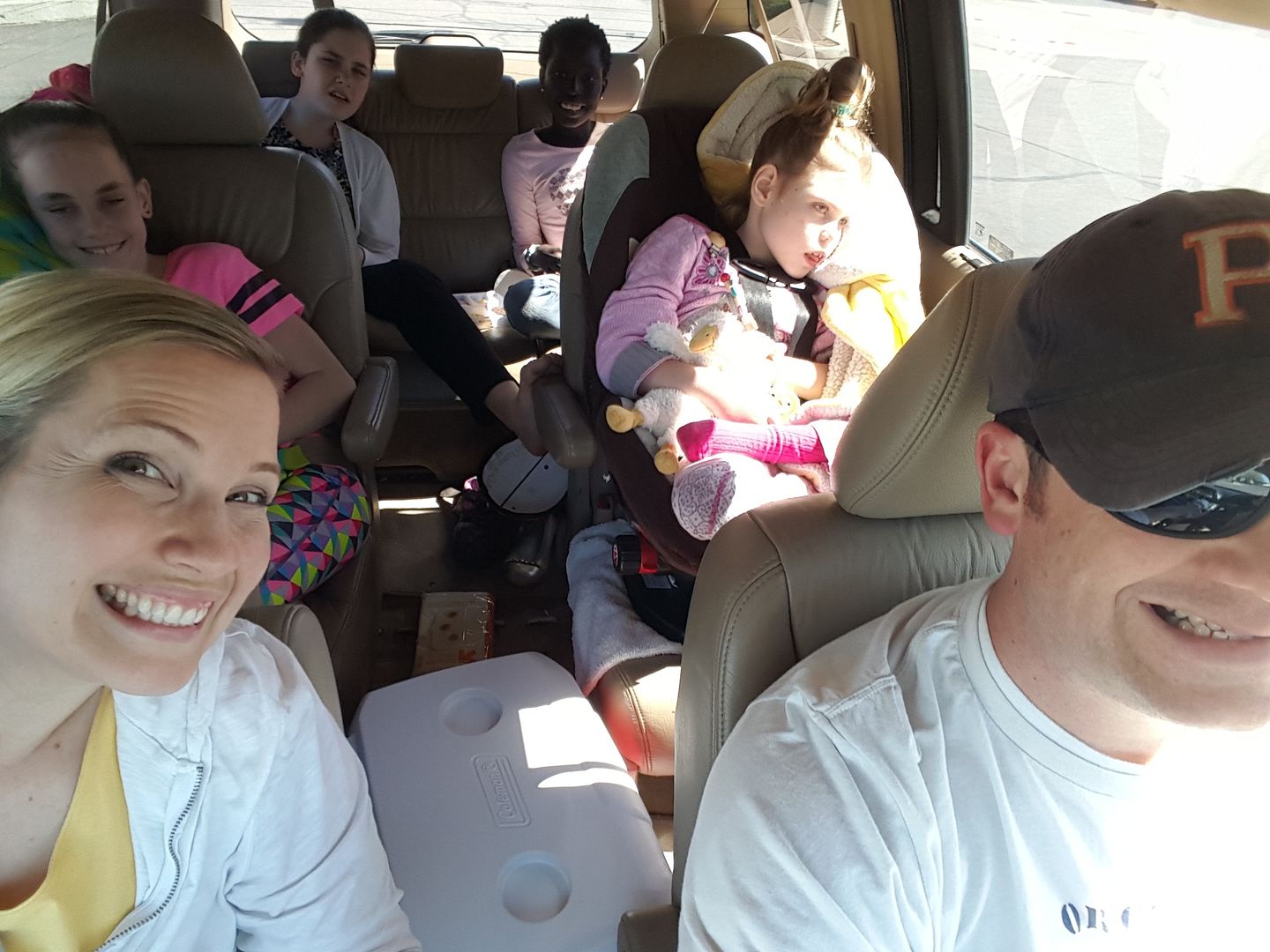 But then...in the Middle-of-Nowhere, NV, the car broke down...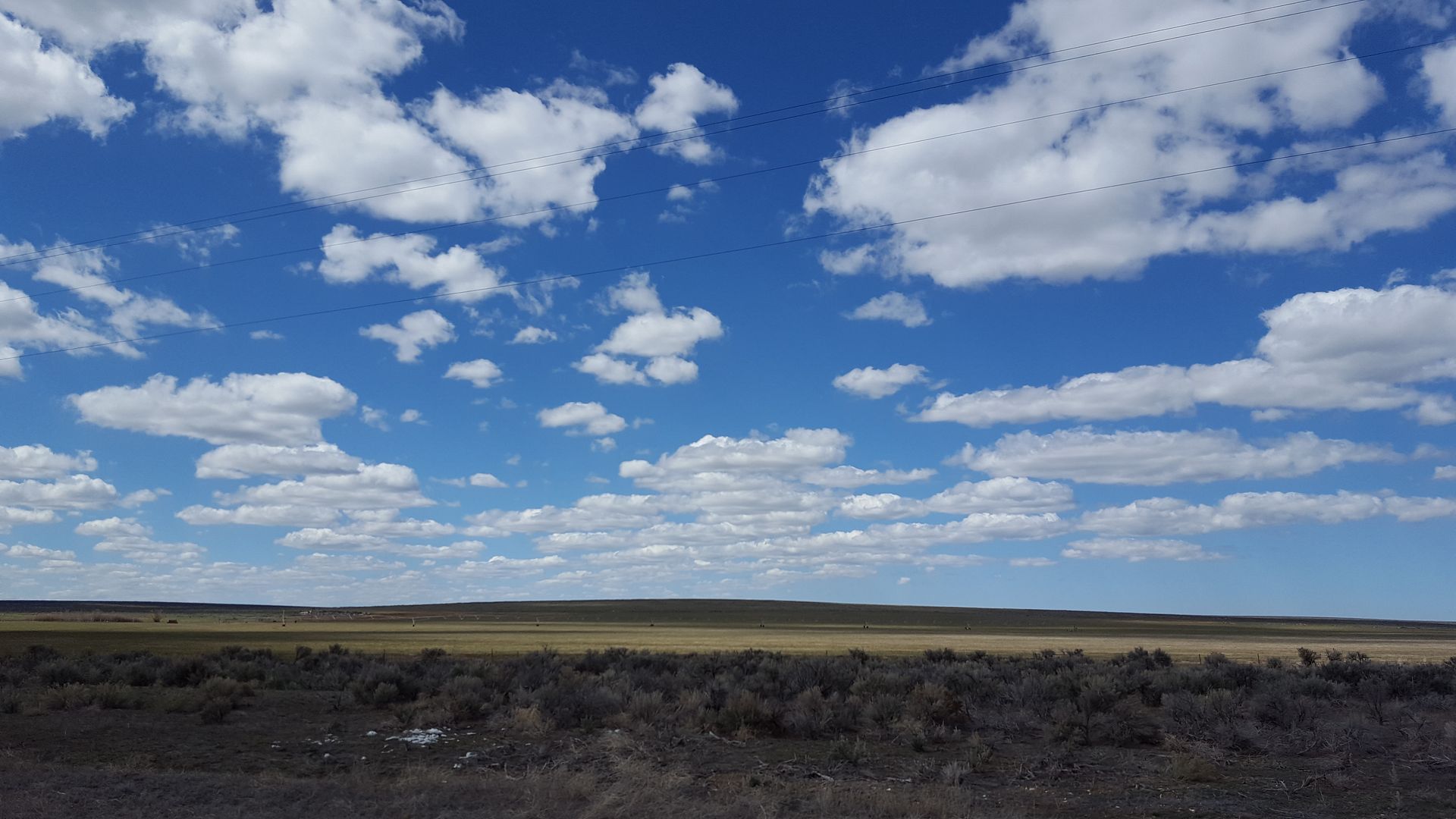 Truth be told, I was a little worried. I mean, how could you not be when stuck in a desolate place and traveling with a medically frail child? But I dared not show the girls my concern. Rather, I turned to them and said,
"When life doesn't go as you expect, you figure it out and carry on. That's what Sorenson's do."
[
Yes, I still take pictures of Donald everyday, draw angel wings and a halo onto them, and send them to him via text.
]
Then Donald and I tried to determine what in the world we were going to do and, more importantly, how to get our children to Oma's house as promised.
The story is long and involves a friend driving a few hours to come to our rescue and an auto repair shop owner just happening to arrive at his shop literally one minute after we arrived with our van (on a Saturday night, when they were closed. Miracle!). He diagnosed the problem quickly and vowed to get us on our way. And he did!
I am so grateful for the tender mercies we experienced that day. A very unfortunate situation was an opportunity to teach the girls to handle life bumps in the roads in a calm and positive manner.
Keep calm and carry on.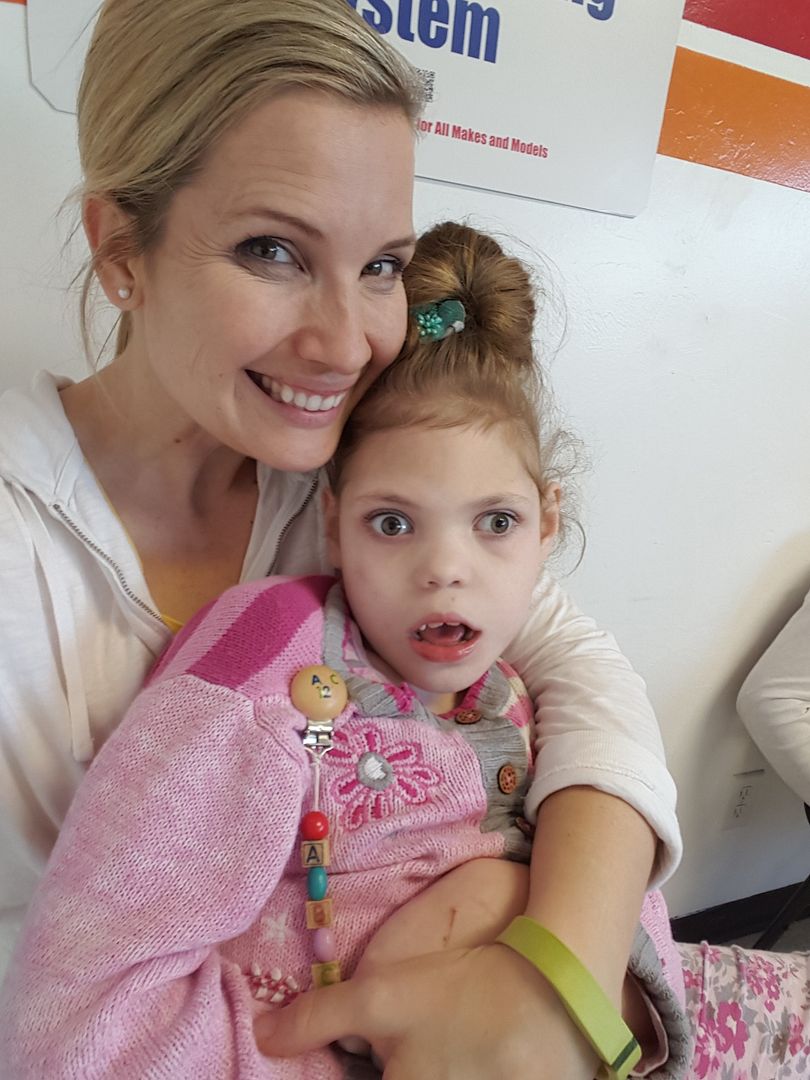 [
Elisabeth and I waiting as the mechanic fixed the van
.]
We rerouted to Salt Lake because it was the closest place we could get to and crashed for the night. The next morning we woke early and hit the road again.