W
e went with a Hawaiian theme for Elsa's birthday and so it was lei's and pineapples all around!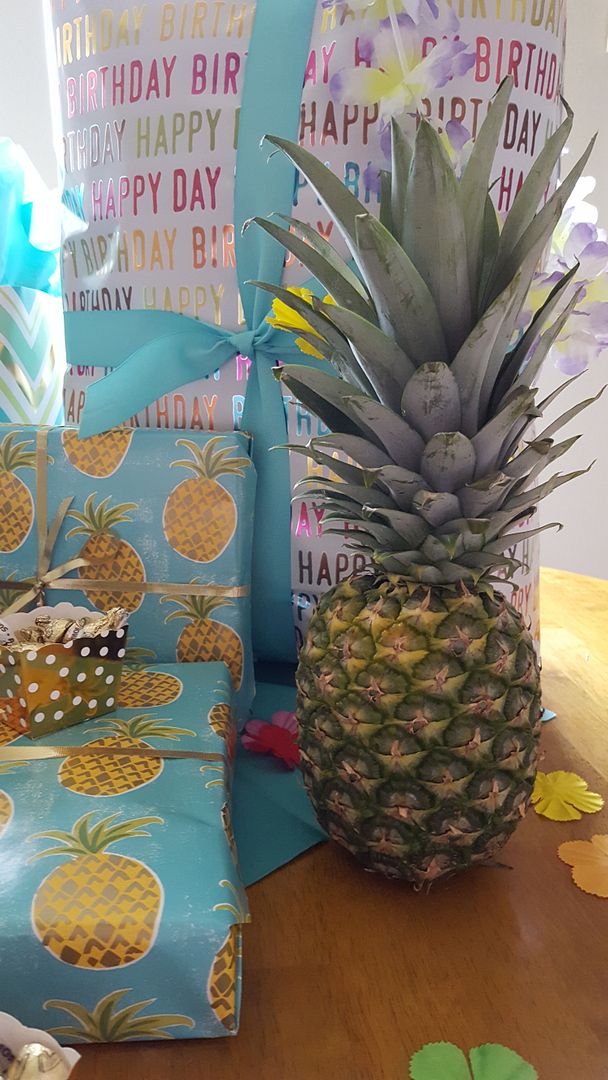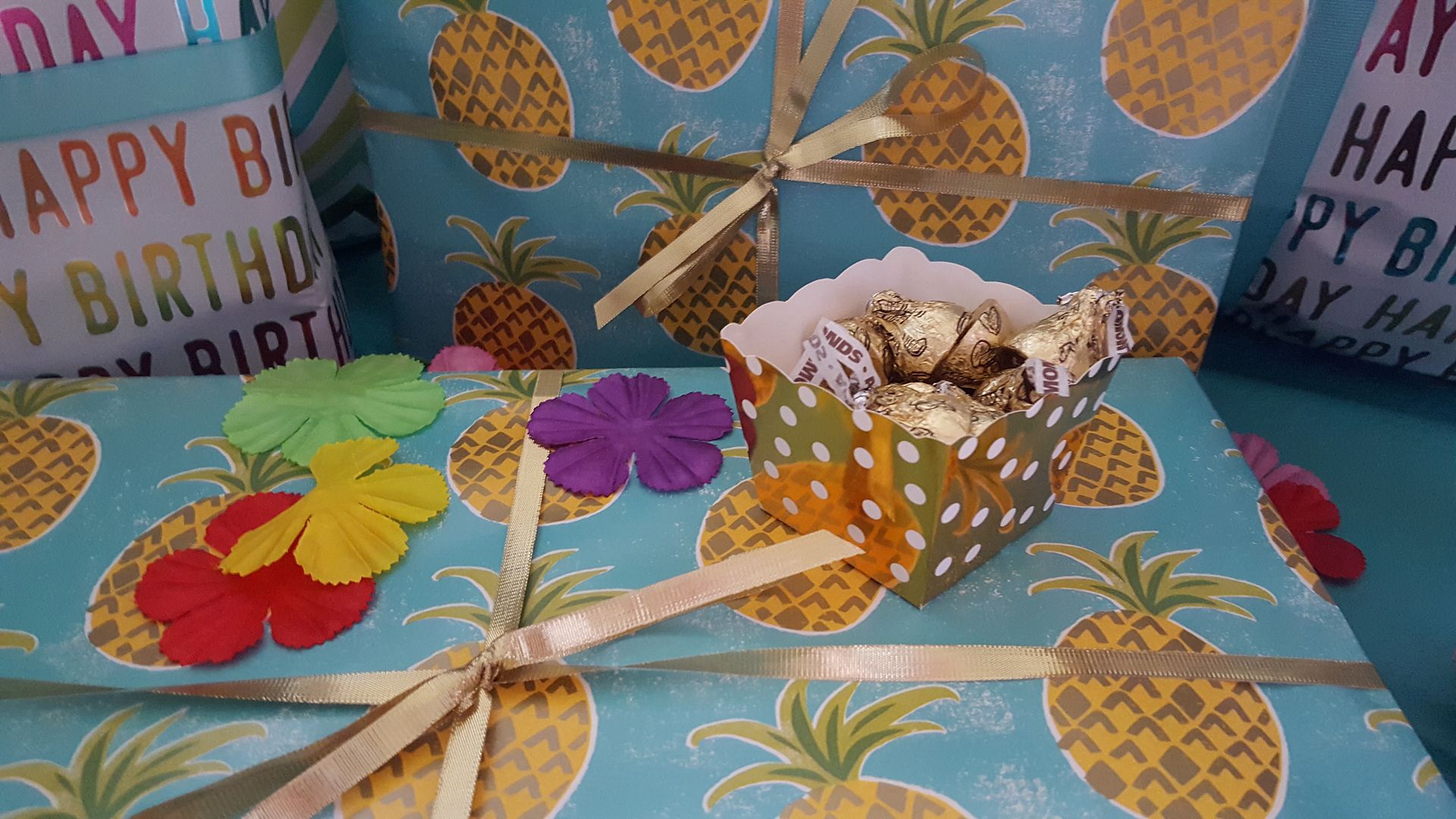 It was a busy, busy day - as is the norm in our household. We were all off to school and work bright and early but gathered at home at 4:00 to watch Elsa open her gifts. We then went to an early dinner at Costa Vida before separating out to a rehearsal, track practice, and a mallet showcase.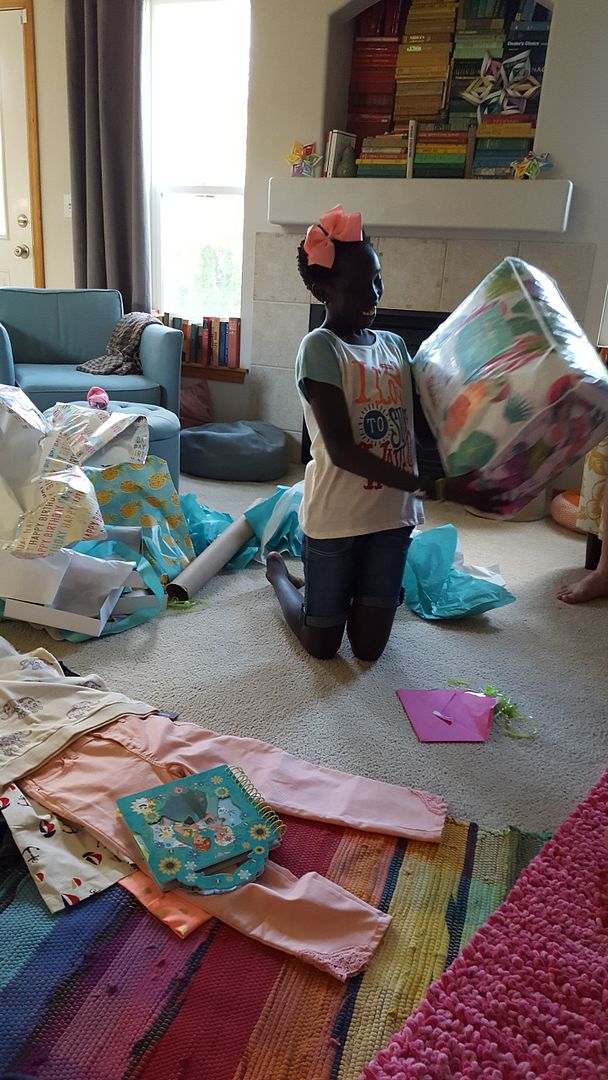 By the time we all were home again it was 8:45 in the evening. We sang happy birthday to our favorite Ethiopian and watched as she blew out her candles and made a wish.
For Elsa's 9th birthday she received:
Sheets
Comforter
Four Outfits
Nailpolish
Floor Rug
Lamp