C
ooperstown is adorable, no,
charming
. Charming is most definitely the right word for it. It was like a real-life version of
Main Street U.S.A.
at Disneyland. I didn't think that places like that
really
existed. Jennifer was smitten by it too and had decided that she
needed
to move there - until talking to a local about the harsh winters.
Nevermind
. It will have to remain a vacation destination for Jennifer, because she (
like myself
) grew up in SoCal, and is not willing to live in a harsh-winters kind of place.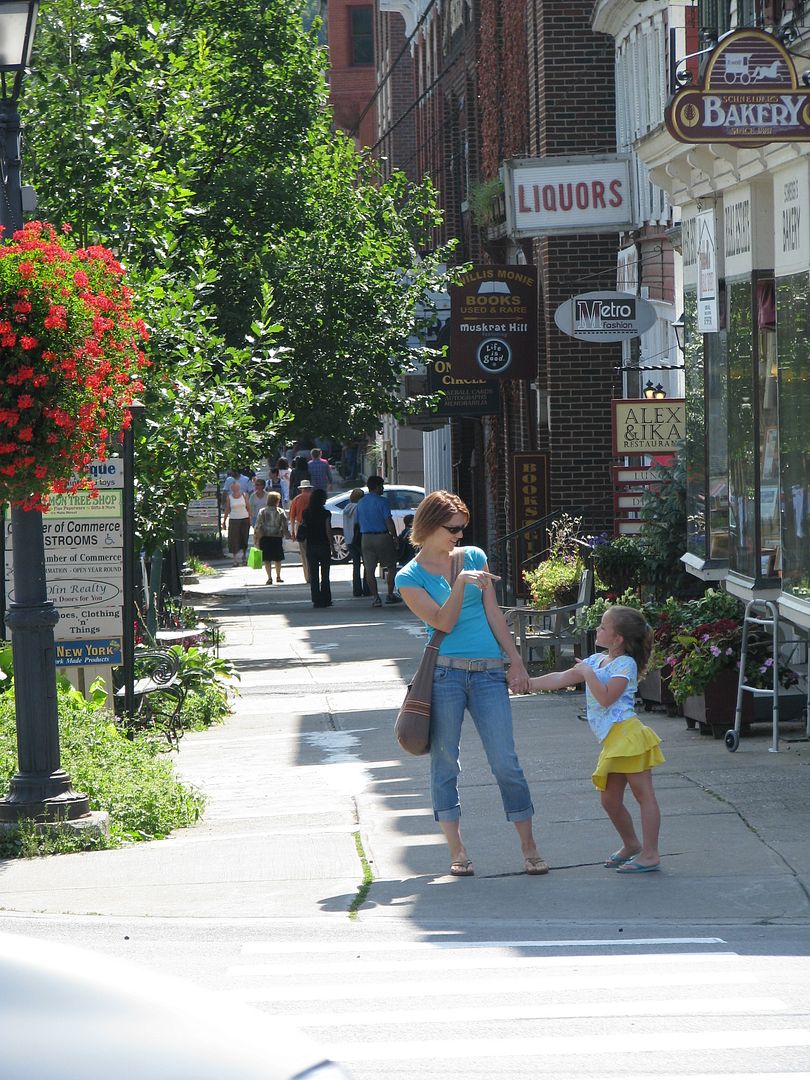 But the
main
reason we visited Cooperstown was not to take in its charm, but to visit
The Baseball Hall of Fame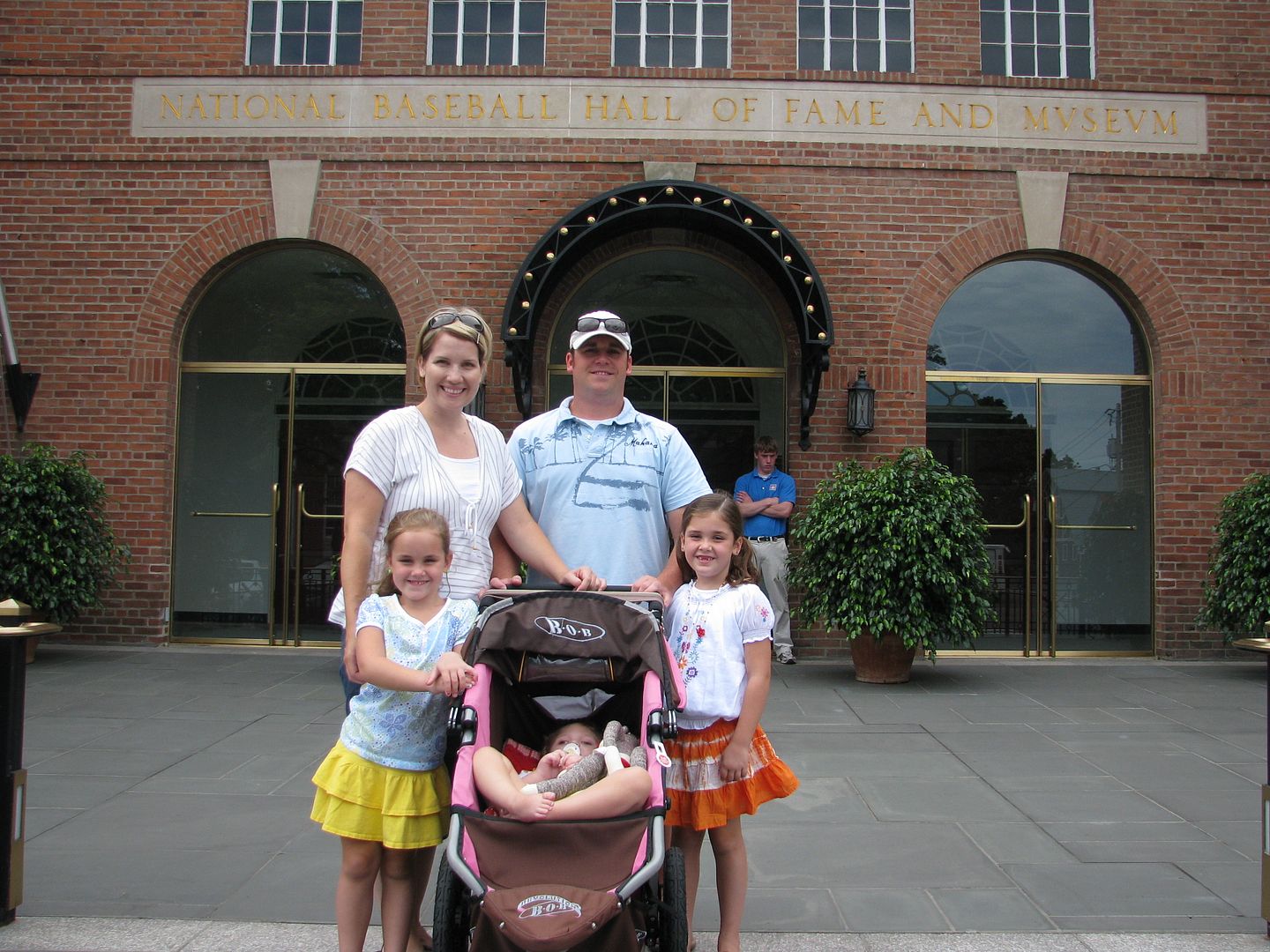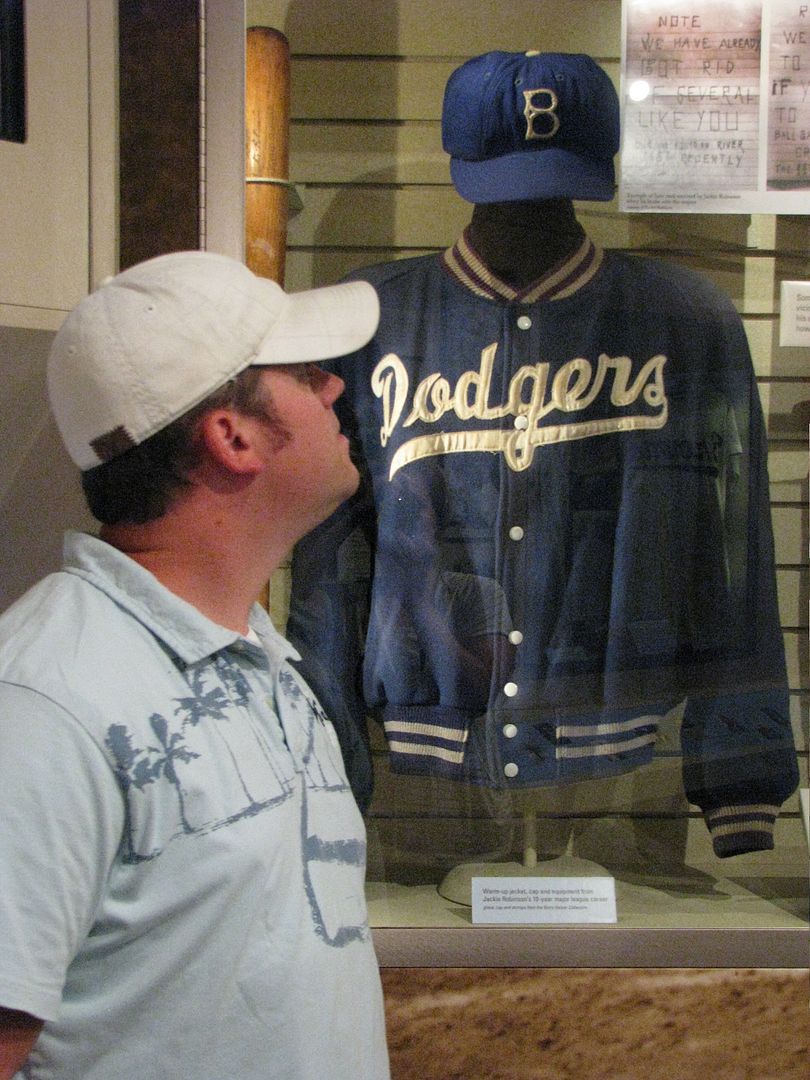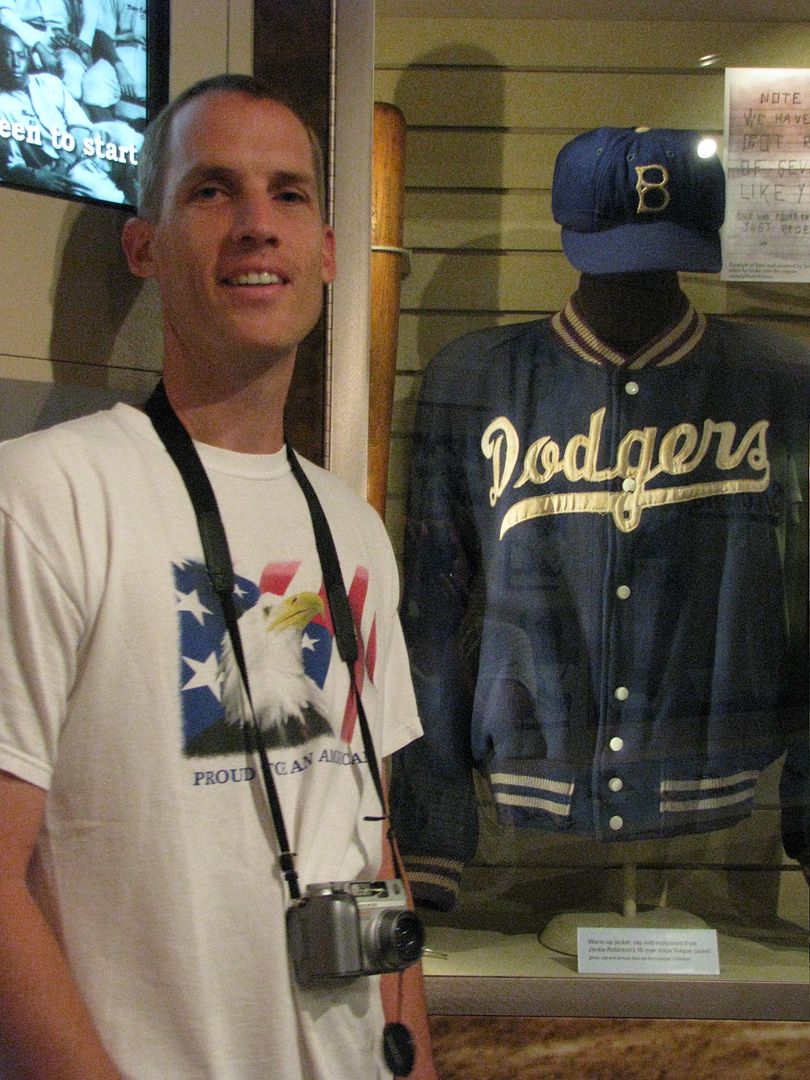 [Donald..........................................David]
While there Donald took charge of the camera, because
The Baseball Hall of Fame
wa
s to him what the
Desilu Museum
was to me. So later that day when I looked through the pictures I discovered that he had snapped a photo of every baseball, glove, plaque, picture, and jersey that had ever held any significance (or not) in the history of baseball. Like so: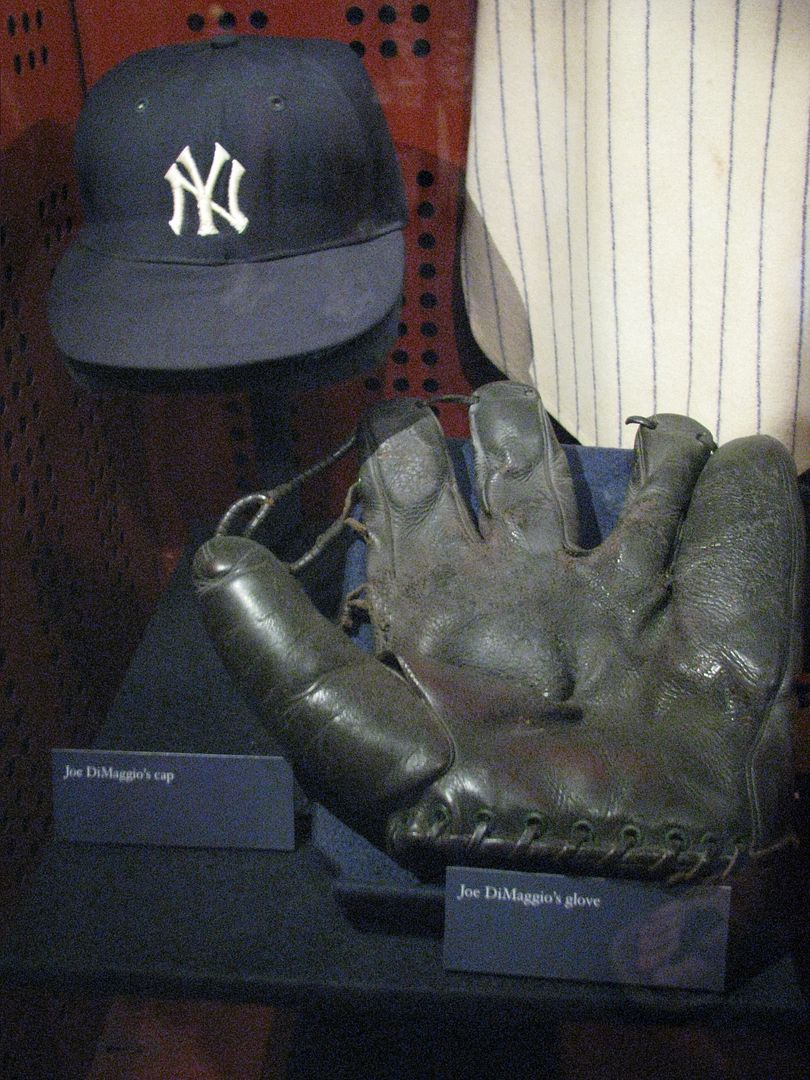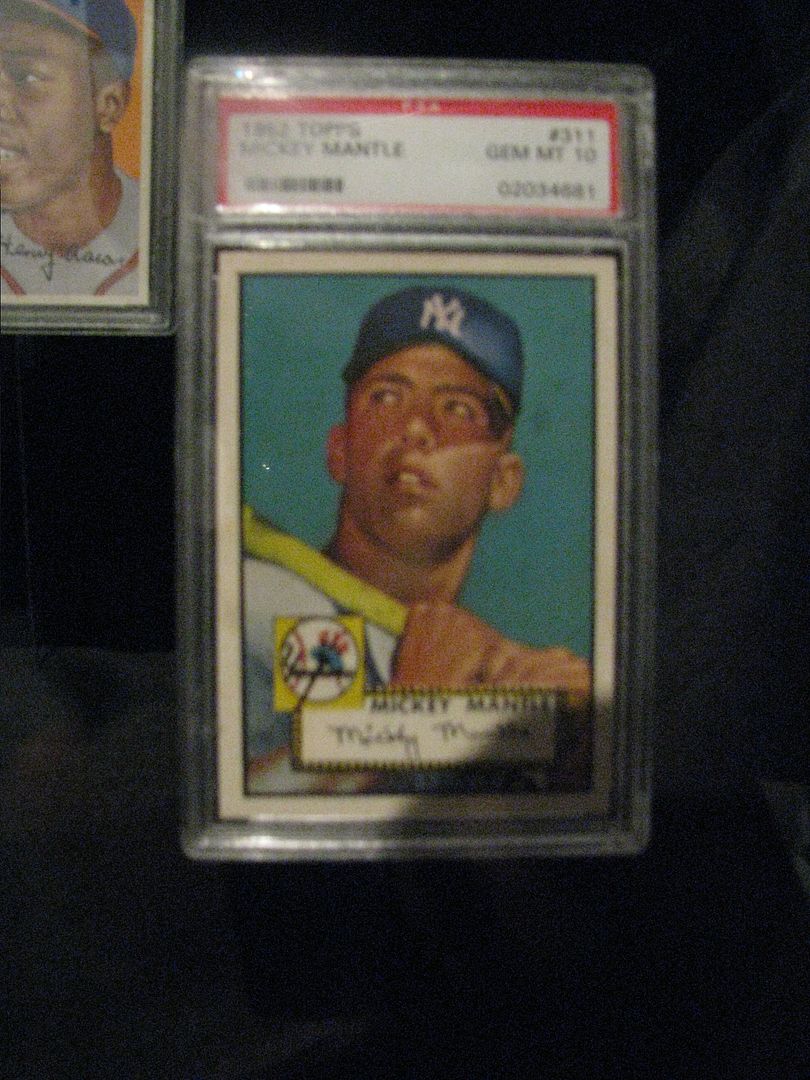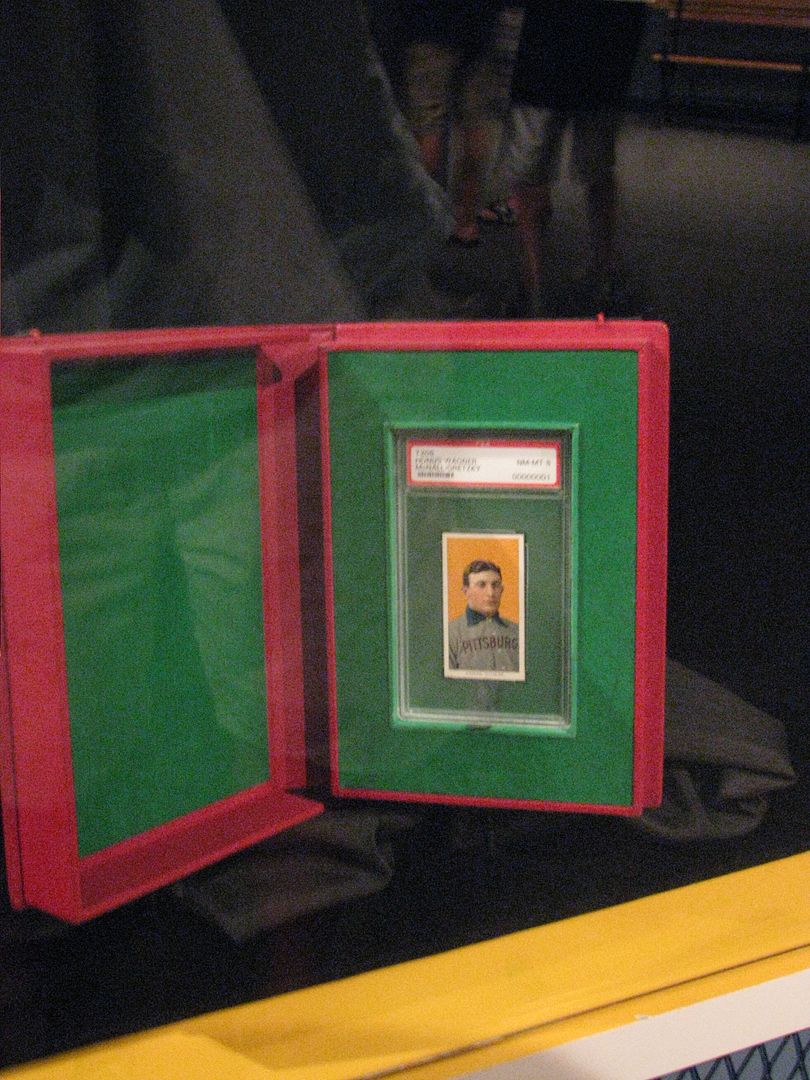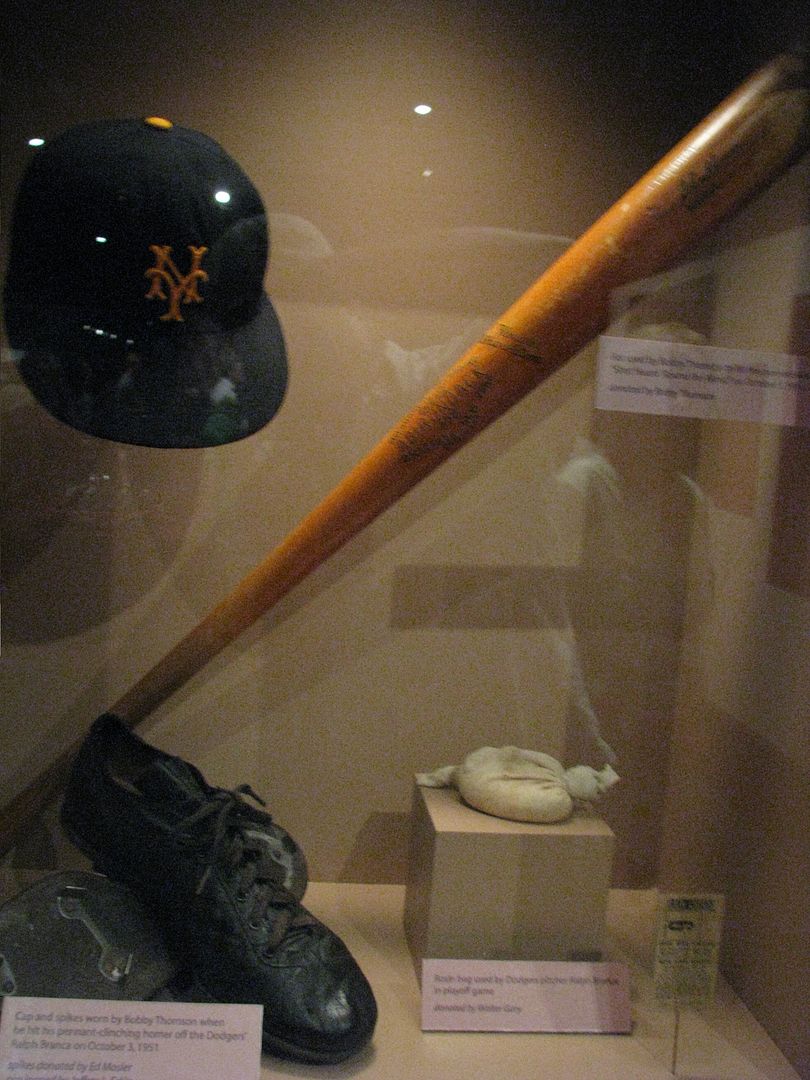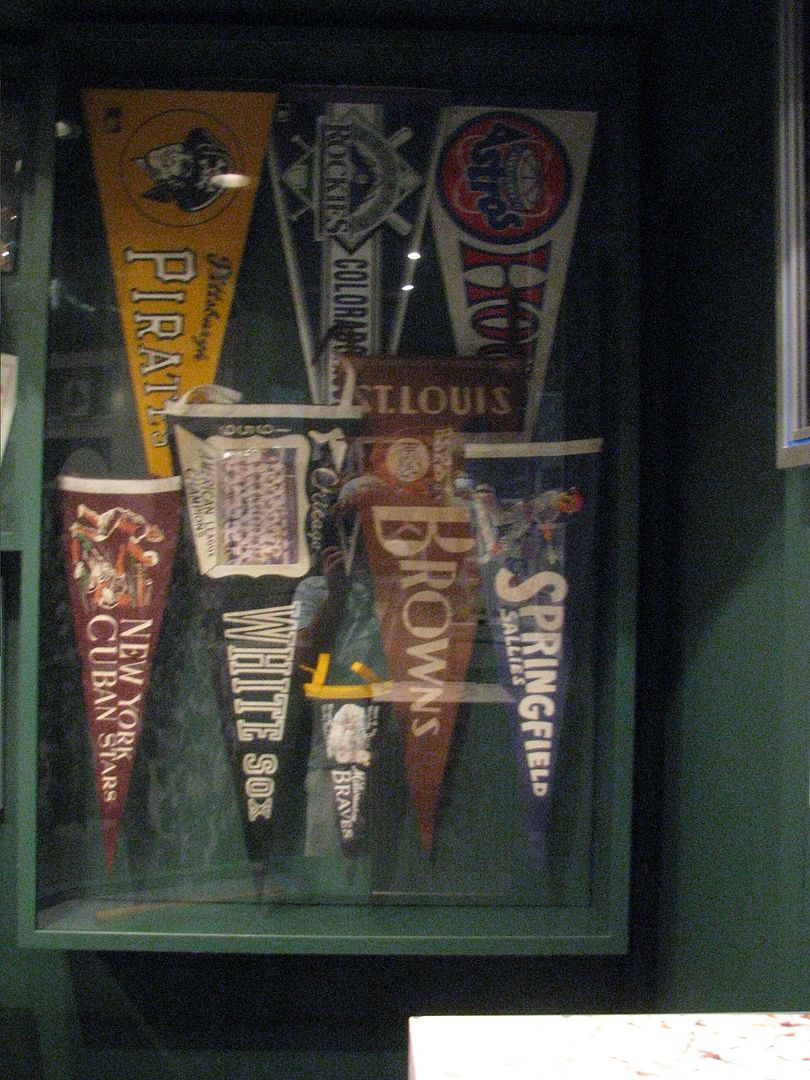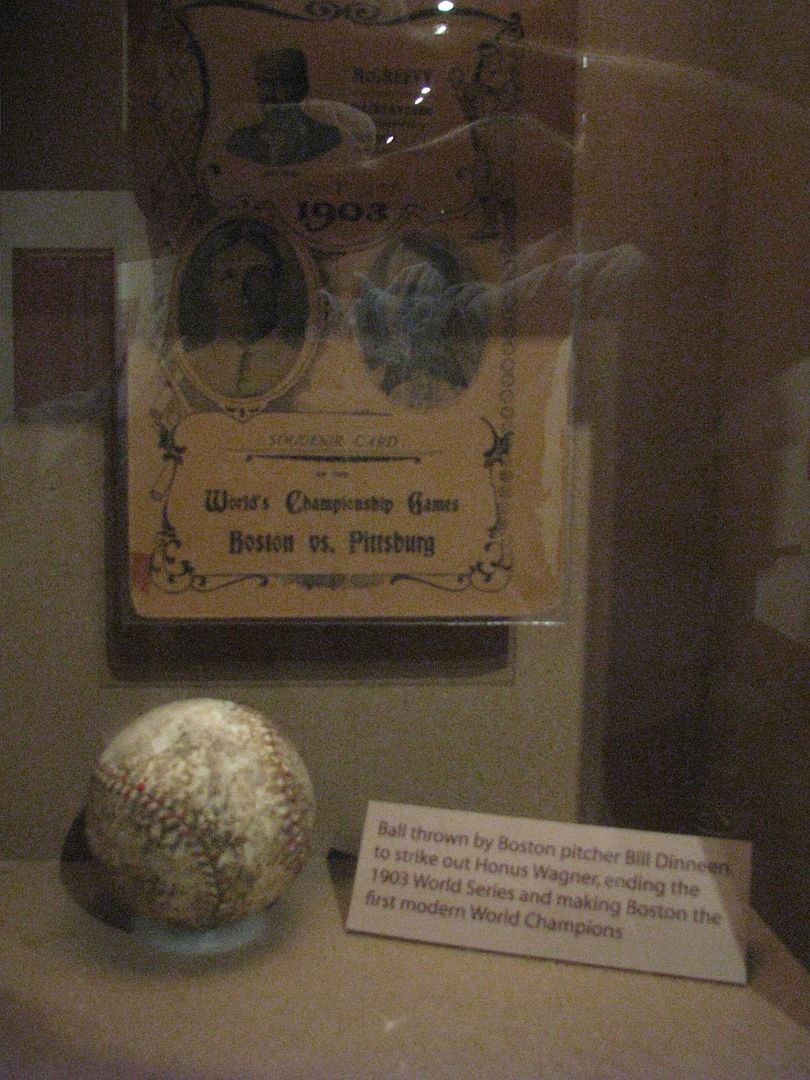 [
Small, small, small sampling of the gazillions of sports memorabilia pics he took.
]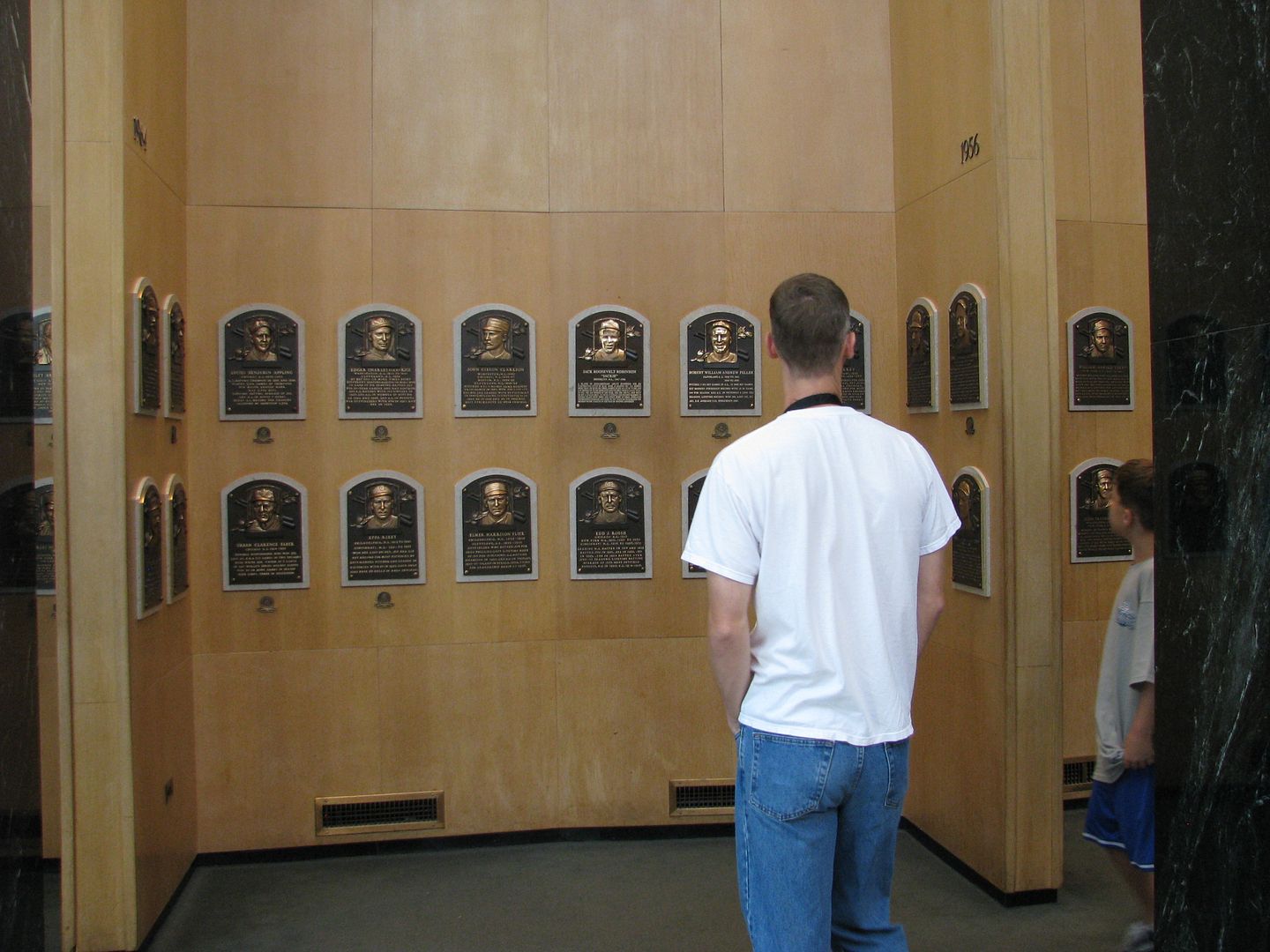 [
David, in
the hall
.]