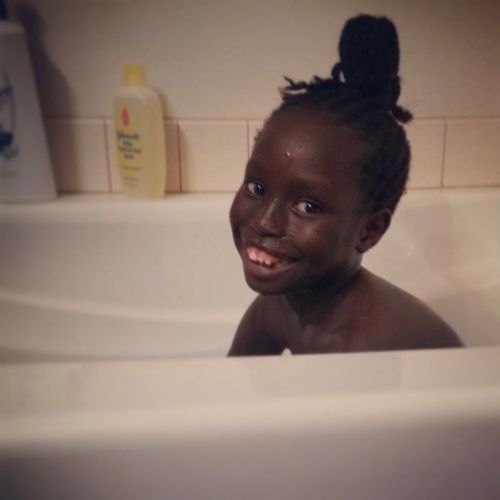 Elsa's first days in America have been filled with milestones. Constant learning and discovering. I'll never forget the first time she rode up an escalator or gazed with amazement at cubes of ice in her water.
Today was filled with some exciting firsts:
~ First time watching Snow White and the Seven Dwarfs (and being Claude Coats great granddaughter, this is important!)
~
First time tasting an apple (not so fond of it)
~
First time seeing a vacuum cleaner (I pointed at a scrap of paper on the floor and her eyes got huge when she saw it get sucked up inside.)
~ First time playing in a bathtub.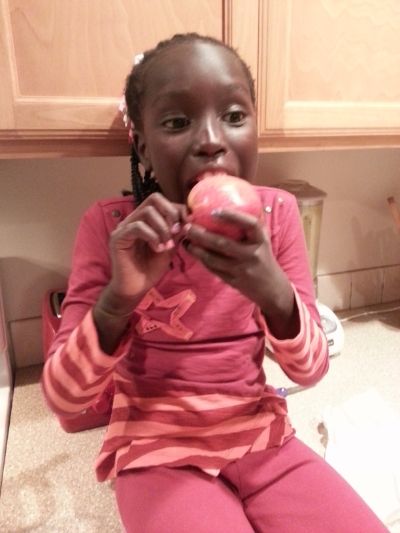 It is absolutely thrilling to watch Elsa learn and explore - and even more so to be her mother and teacher. She and I took an outing to the grocery store today and as we walked through the produce section she asked the name of just about every fruit and vegetable she saw. And then, I pulled a carton of eggs off the shelf and opened it for her to see. "Wow," she said with honest amazement.

This is such a rich and unique experience - one that I feel blessed to have. I know that many were surprised that we adopted; that we took on the responsibility of another child when we already have the medically complex Elisabeth - but I needed this, I needed Elsa.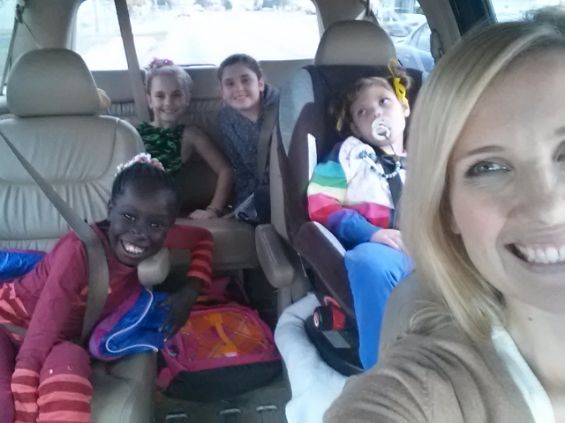 I love having four daughters!
p.s.
It just occurred to me that having Elsa try an apple the same day she watched
Snow White
might not have been the best timing....