I
'm back after jetting out of town -
solo
- for the weekend. It was my mom's birthday and so my siblings and I decided to congregate at
the ol' homestead
to celebrate with her.
It's always a strange thing to be out on my own. In my normal day-to-day life I am always responsible for other people: preparing food, changing diapers, driving kids here, there, and everywhere, etc. But this past weekend, I was solely responsible for myself (and I'm pretty low maintenance.)
Before I left I snapped pictures with the children so I'd have them to look at:
I did this before I left for Ethiopia, too. I always miss them like crazy and so it's nice to have these on my phone.
Then I set off on an airplane (or two) to the land where I was raised: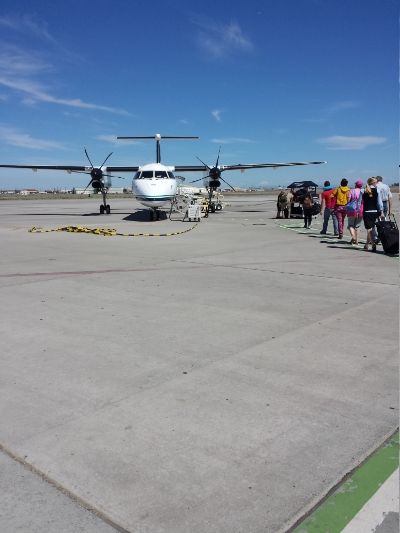 Naturally, we went to Disneyland. I mean, where else would we go to celebrate my mom's birthday? Not only is it the happiest place on earth, but it is such a significant part of our family history.
I had to stop and visit our brick -
our own little piece of Disneyland
. It was a Christmas gift from my brother in 2010:
And naturally, I had to
pay homage
to my Grandpa Coats' window on Main Street. He was an integral part of the Disney company and helped bring to life so many beloved rides - as well as animated classics. It is such a treat to see him honored in this way.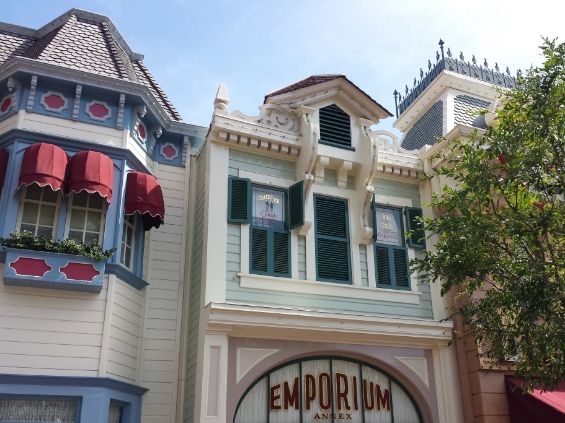 Now, before we arrived I was a little concerned about how large the crowds might be. Summer break usually equates to a solid mass of people and lines miles long. But somehow - miraculously - there were minimal crowds. I still can't make sense of it, but I'm not complaining! Take a look and see for yourself: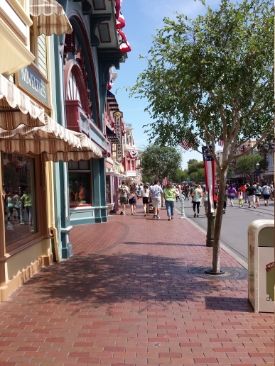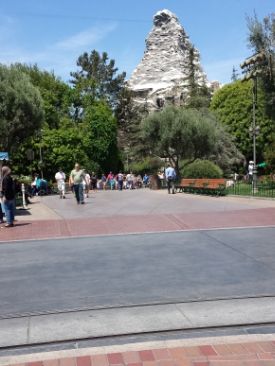 Open space, low crowds, in June =
a Disneyland miracle
.
I think it was because it was my mom's birthday.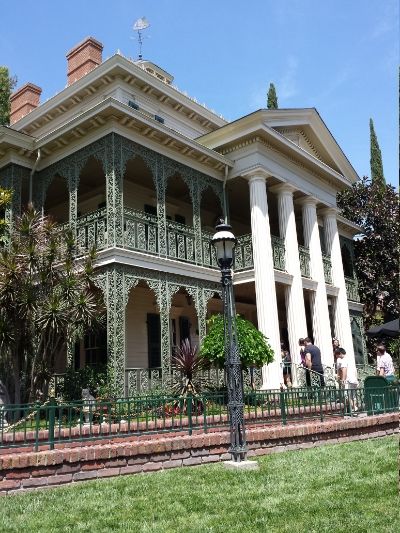 The Haunted Mansion - one of my Grandpa's creations.
Big Thunder Mountain.
And, of course, I had to take in this Mary Poppins performance, because - you know - Mary Poppins is sort of my thing.
The whole time I kept thinking,
"Elsa is going to love this!"
(taking her later this summer)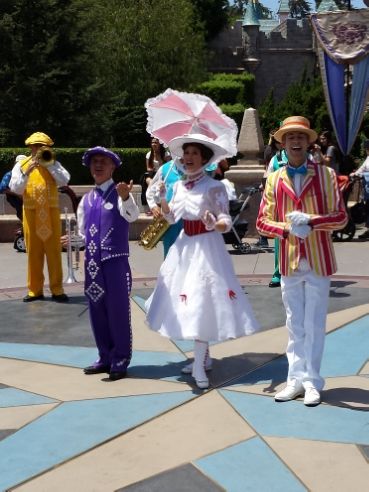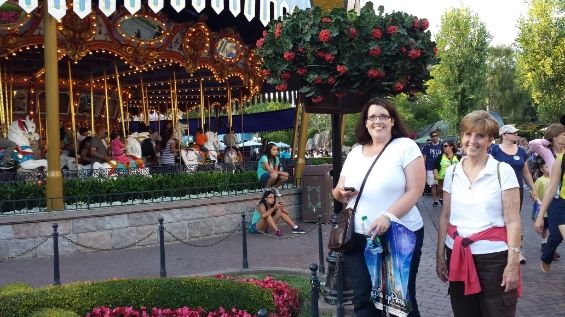 My sister, Kristin, and my mom, the birthday honoree!
And no trip to Disneyland is complete without a ride on It's a Small World. It is my absolute favorite piece of Disneyland. It makes me happy, in every way possible. Simply put, it represents an ideal that I believe in.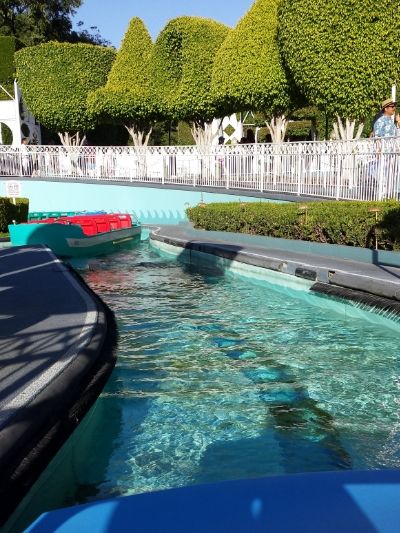 Setting off on a trip around the world.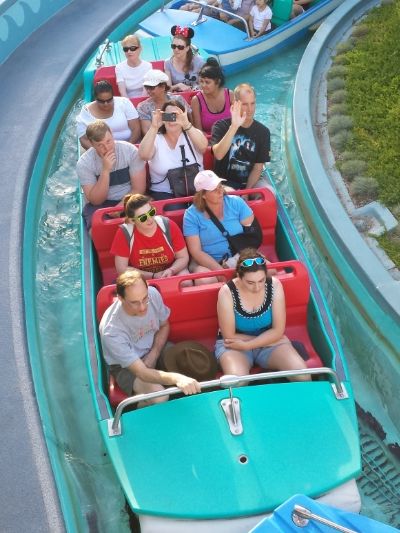 Watching as my nephew, sister, and brother come off the ride.
We are taking pictures of each other.
See you soon,

Disneyland!
(And do me a favor and keep those crowds minimal for my return trip, okay?)