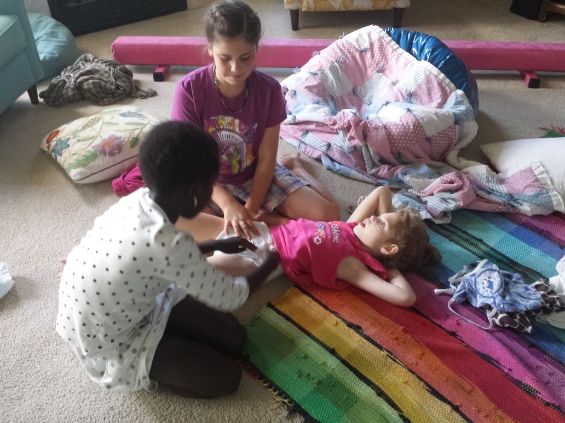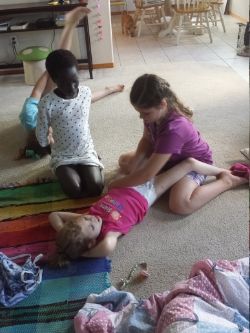 M
y favorite parts of these pictures:
~
Big sisters tending to their little sister.
~
Elisabeth lounging with her hands behind her head - like a queen!
~
Lorelai rolling around in the background
~
Brigitta sniffing for food in the kitchen (I NEVER have to sweep anymore. She's a canine vacuum.)
In other news...
Remember yesterday when I was talking about Alexandra's new-found self confidence??
Yeah well...
She taped a paper that states, "Alexandra is" to my pillow that reads "Practically Perfect in Every Way"
Case in point.
[Alexandra, trying out the harp during rehearsal last night. The show is being performed at an outdoor amphitheater just next to the river. It's the perfect location for a summer musical - especially this one!
Click here
for ticket information and show details.]