I
had to share this. Mary Engelbreit has always been one of my favorite artists (along with Mary Blair). Her whimsical, colorful, and inspirational art just speaks to me.
This piece in particular is simply fabulous:
Also fabulous is this car selfie that the girls and I sent to Donald yesterday. I love how Lorelai is holding Elisabeth's had up to her face.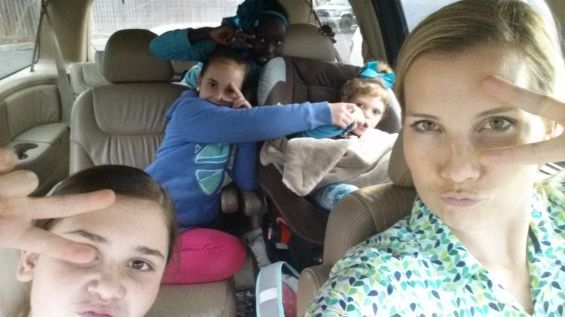 Coming up next:
A peek at our family pictures!