B
ack in 2008 I wrote
a post
about some homemade Christmas ornaments that appeared on our Christmas tree courtesy of Lorelai. One of them was a roll of tape with a ribbon tied around it. For the past six years I have hung that tape ornament on our tree -
a true family treasure
.
***
A few days ago on my birthday I opened some of the most lovely gifts (my girls take the job of wrapping
very
seriously). When I got to Lorelai's present, I discovered she had even made a faux candle to attach to the top, flame and all!
And lo and behold, what was inside?!? A new ornament to add to my collection! Oh, we laughed and laughed! Lorelai Leigh is such a bright spot in my life. Her humor and creativity are such a joy!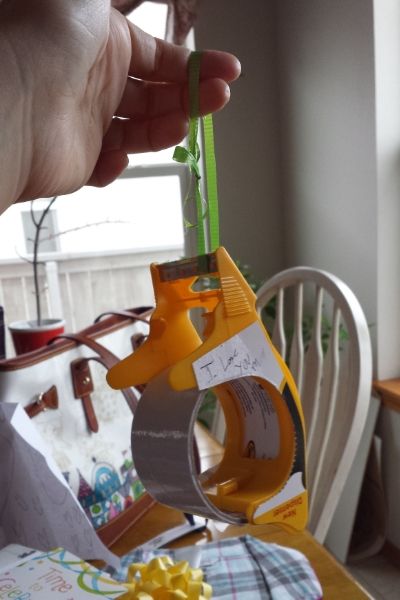 I can't wait for next year to hang this beauty on our tree!