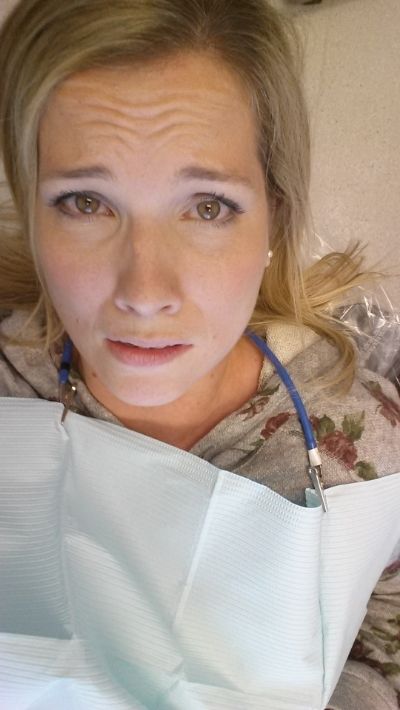 I
was up in the middle of the night on Friday. The pain in my mouth was too great. My gums were swollen. I knew this wasn't good.
Last Thanksgiving I had a tooth break and when the dentist patched it up he warned me that it wouldn't last much longer. You see, that particular tooth was a baby tooth. For some reason I was born with no adult tooth to replace it, so for all of these years it just stayed put.
On Saturday morning I went and hiked Badger Mountain. It was cold and windy, but I knew I needed to do something to pass the time before my dreaded emergency appointment. I also know the feeling that comes each time I reach the top of the mount, like I had conquered it yet again. I thought that perhaps that feeling of strength would carry with me.
When I arrived at the dentist he confirmed my greatest fear, that the tooth needed to come out. My dental phobia kicked in; my body began to shake and tears began to well in my eyes.
"That tooth is supposed to last from age 2 until around age 10,"
the dentist explained.
"But for you it lasted until age 35. It's like a Honda that went a million miles."
I looked at the clock and realized that I had a performance of Little Women starting in less than an hour and a half. Nitrous wasn't an option. But I wasn't sure I had the strength of mind to get through it without. I had only a few minutes to make the decision. Finally, I said, "Do it,"
And so I faced my fear. I was brave. My tooth came out. And twenty minutes later I was sitting in the orchestra pit with a mouth full of gauze, a numb face, and bloody drool dripping down my chin.
But I survived. I conquered.
[They gave me a frog to squeeze. It actually really helped!]
Now to get an implant... :(