When I left the room Elisabeth was laying on the center of the rainbow rug.
So imagine my surprise when I returned and found her clear across the room!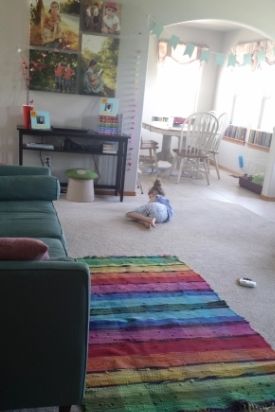 It must have taken a whole lot of sitting up, falling down, and wiggling around to make it that far.
No wonder a little while later she looked like this: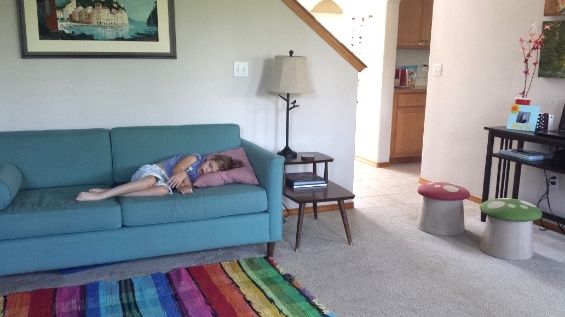 Exhausted.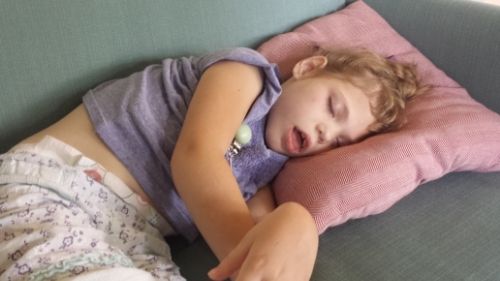 Never fear, after I took these pictures I promptly put a big bean bag chair alongside the couch in case she woke up and got to wiggling again!